Installation Instruction for AutoCAD - Win (Student install from Software Repository)
Article ID: 395 | Last Updated: Tue, Aug 9, 2016 at 2:46 PM
Installation Instruction for AutoCAD (Student install from Software Repository)
12/11/2014 G. Craig
STUDENTS Please Note:
If you attempt this over a wireless connection it could take well over an hour (or longer) to install. Install using a wired Ethernet connection for best results. You might have to Net Reg your wired connection if you have never used a wired connection before. Disable your wireless when using wired Ethernet to eliminate conflict.
Log on to Software Repository - \\software.clemson.edu\software with your network Userid/Password. Then open the AutoCAD folder. Open the Win folder.
Open the 2015 folder. Select the Application that corresponds to your operating system *If you are unsure click on Start, right click on Computer, click on Properties.* For the purpose of this document, 64 bit will be demonstrated. . Double click on AutoCad_x64 part1 Application.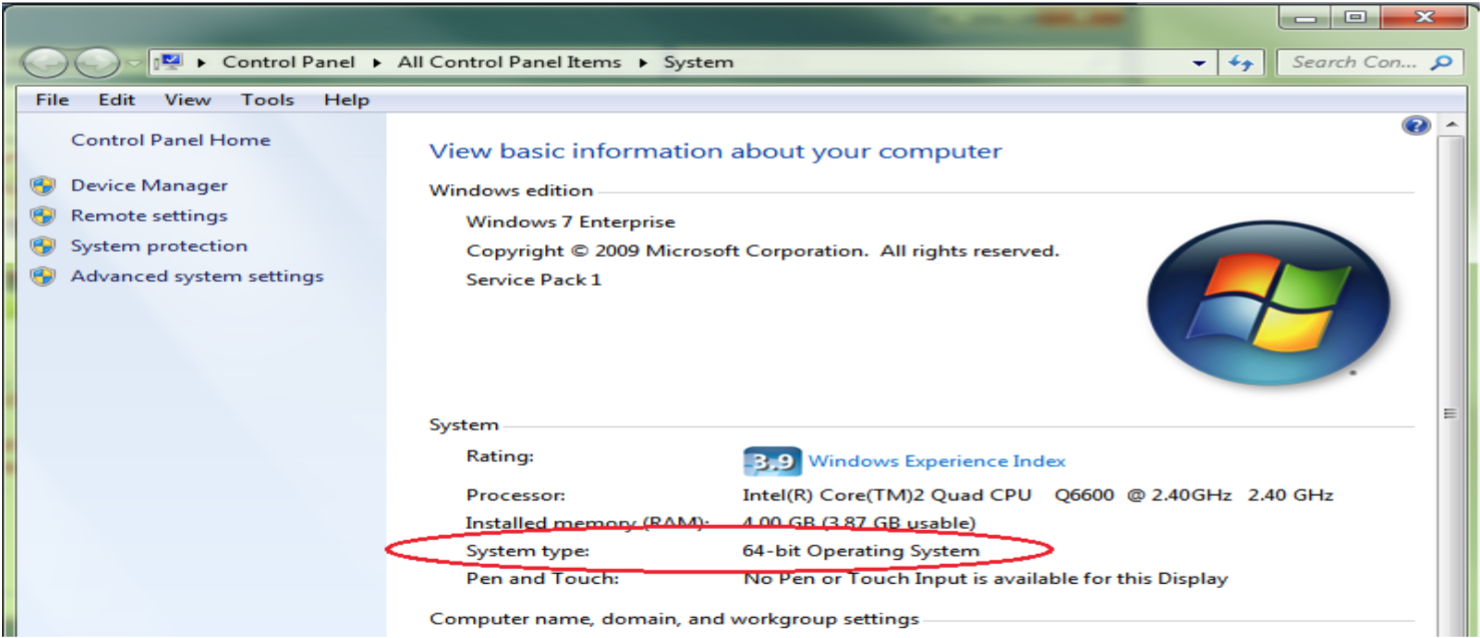 The window will disappear, a User Account Control window will display, click Yes. An extraction window with progress bar will display, this can take several minutes. When installation is complete click OK.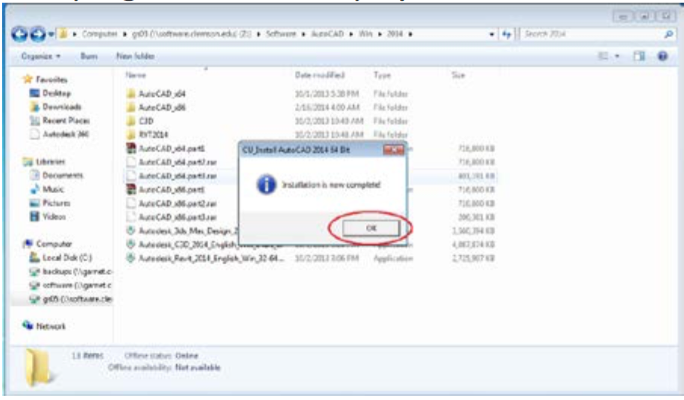 AutoCAD is installed.
---
Installation instructions provided by Engineering IT Support. Please send all comments regarding errors or clarity of this document to: coes_pcadmins@lists.clemson.edu 142 Freeman Hall (864) 656-2720