Configuring HyperWorks Licensing
Estimated Reading Time: < 1 Minute
Configuring HyperWorks Licensing

HyperWorks requires an environment variable be set to point the client install to the appropriate license server. In Windows, open the System Properties dialog.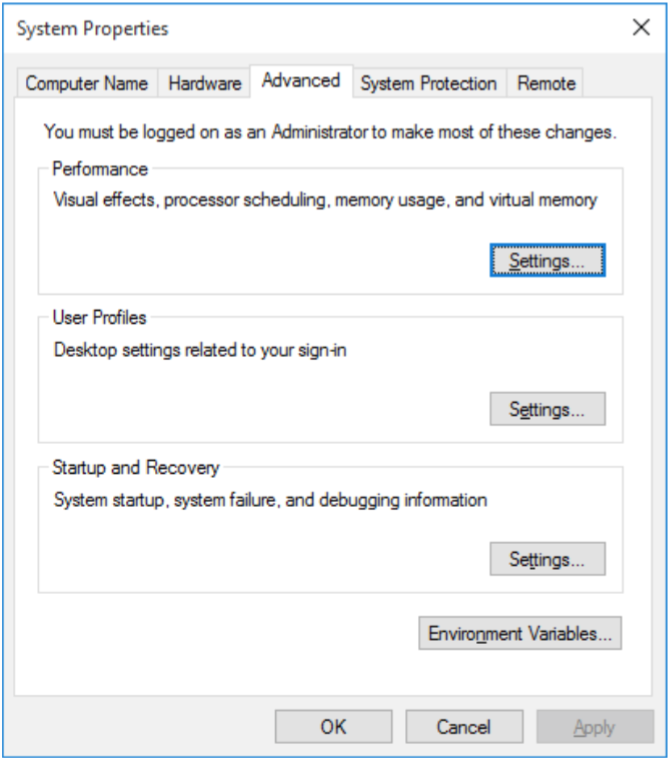 Under System variables click Edit...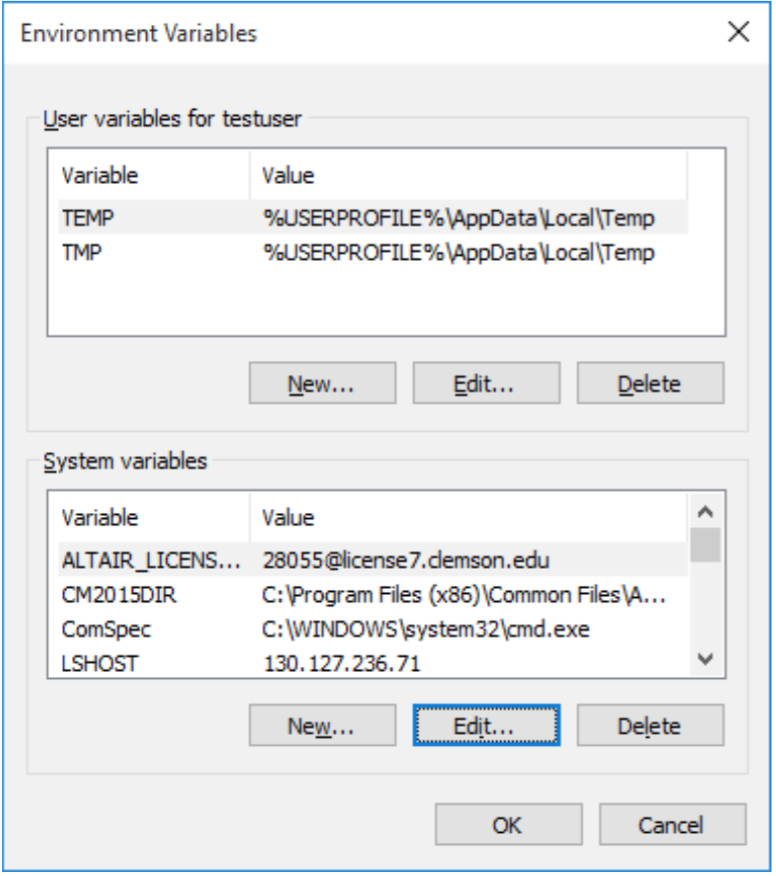 Add the environment variable ALTAIR_LICENSE_PATH using the location of the appropriate license server location in the format below.
The Automotive Engineering (Venhovens) licenses are hosted at:
      28055@license7.clemson.edu

The Mechanical Engineering (Li) licenses are hosted at:
      6200@license5.clemson.edu
      6200@license6.clemson.edu
      6200@license8.clemson.edu

Click OK to save your changes.
HyperWorks should launch without issue once this variable is in place.