Installation Instructions for Mudbox for Mac
Article ID: 400 | Last Updated: Wed, Aug 1, 2018 at 4:10 PM
Installation Instructions for Mudbox for Mac
---
Connect to the Software Repository at smb://software.clemson.edu/software and navigate to the "Autodesk" folder and open it. Then navigate to "Mac OS", "Mudbox", and "2018".  copy the file "Autodesk_Mudbox_2018_Mac_OSX.dmg" to your Mac Desktop. Once copied, open the copied dmg file and then double-click on the "Install Mudbox 2016" icon. Click "Continue". Click "I Accept" and then click "Continue" to agree to the license terms.

Select the installation location and click "Continue". On Select a Destination, click Continue to accept the current one.

Select any additional components and then click "Continue". Enter your Mac username and password, and click OK.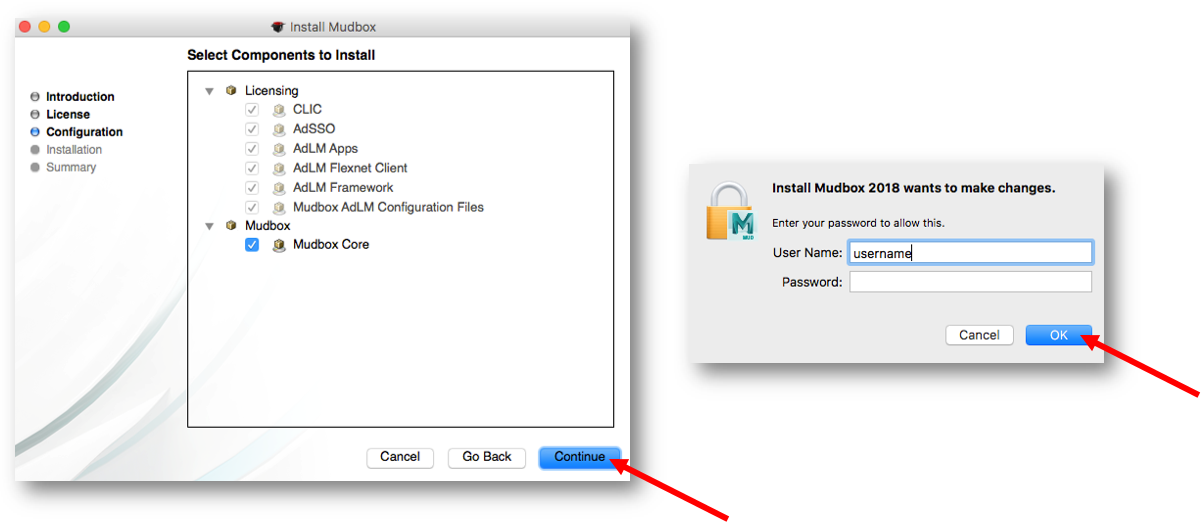 Installation will proceed. After several minutes, click Continue and a final screen will be displayed. Click "Done" to close the installer.

The Mudbox 2018 application should appear in the /Applications/Autodesk/Mudbox2018 folder.
For technical issues, please contact the Computer Support Center (ithelp@clemson.edu) at 656-3494.
---
CCIT-IPCM-BL ithelp@clemson.edu 6/5/2015