Installation Instructions for Citrix Workspace - Mac
Estimated Reading Time: 1 Minutes
The Citrix Workspace allow users to run applications remotely. The following instructions show how to install the Citrix Workspace client on a Mac computer.
1. Go to https://ccit.clemson.edu/cuapps/ and download the Mac version of the Citrix Receiver installer and open it.
2. Click "Continue".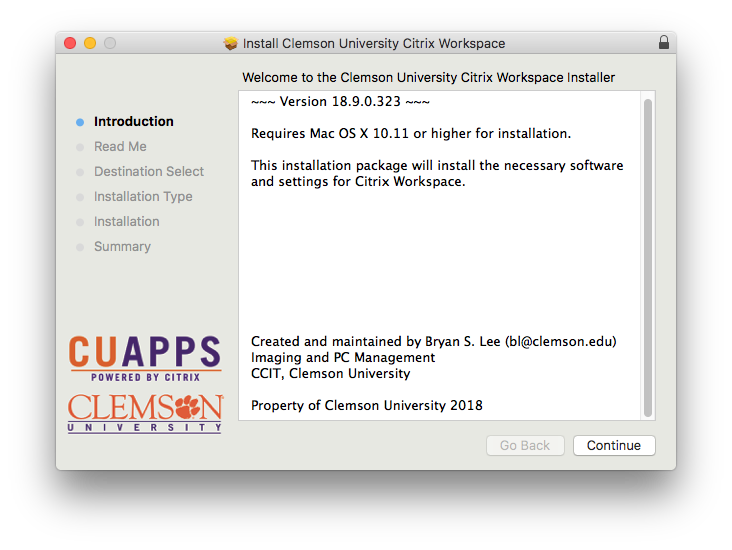 3. Click "Continue".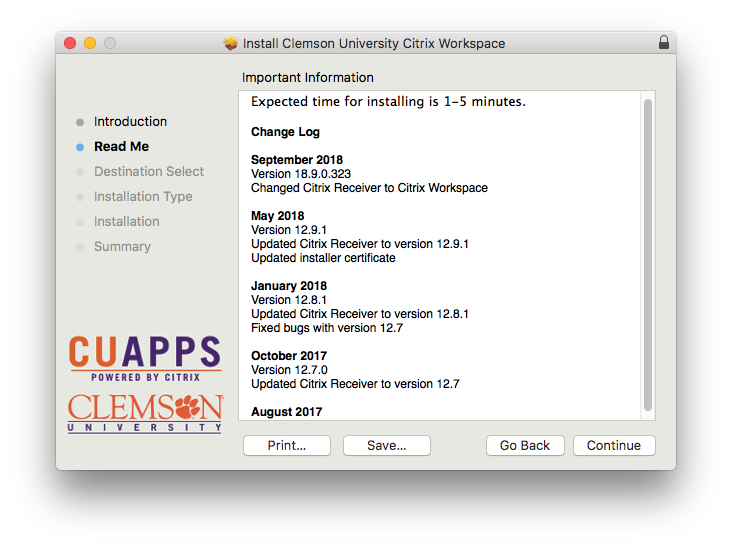 4. Click "Install".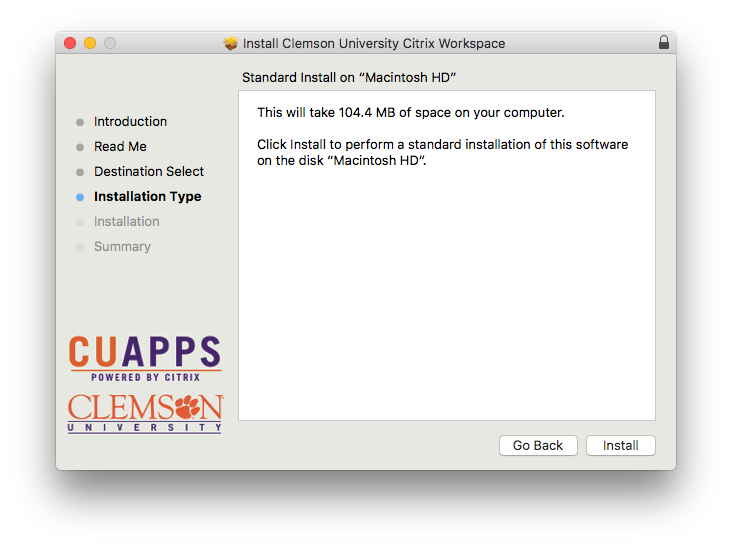 5. Enter your Mac username and password when prompted. Then click "Install Software".

6. Once the installer is complete, click Close.

7. Now, if you open your Finder, under Applications you will see Citrix Workspace. When you open it, click on Got It.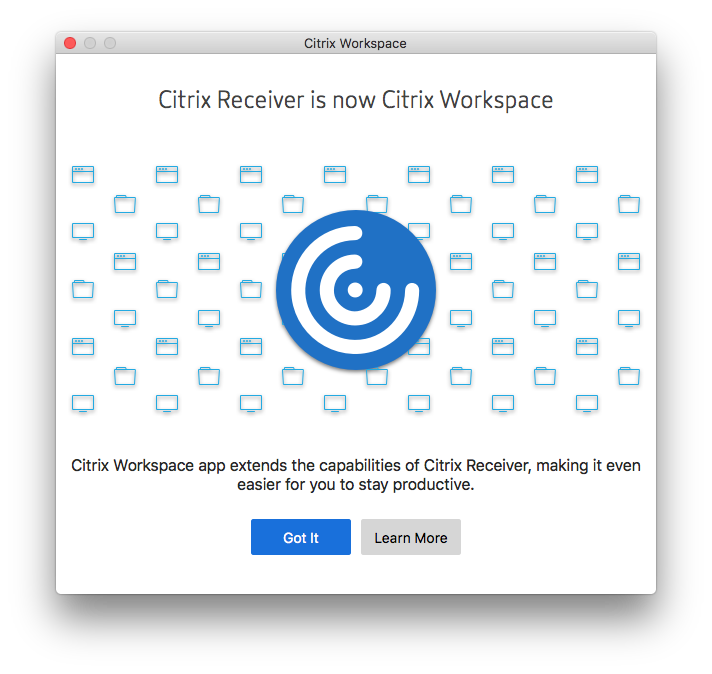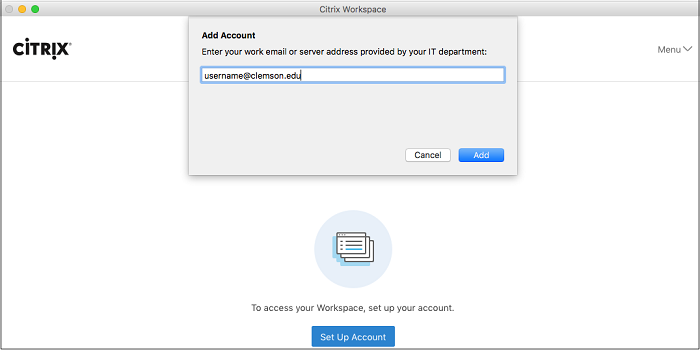 9. Click Continue.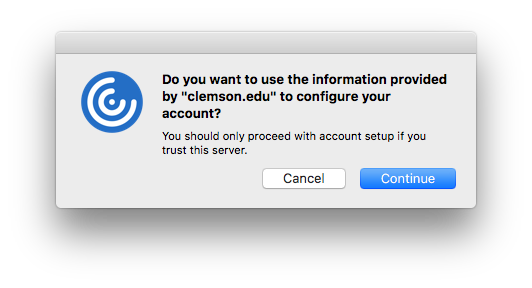 10. Enter your Clemson user name and password. Get a Duo passcode by entering the word Push for passcode. You will need to click Approve on the Duo request on your mobile device.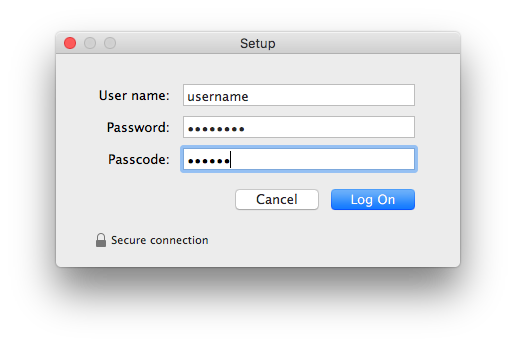 11. Enter your Clemson username and password and click Log On.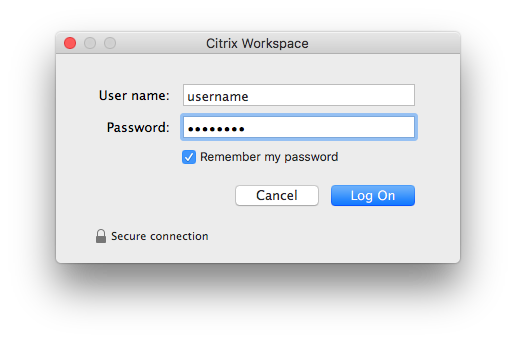 12. Now you will see Citrix CUAPPS and may run any of the apps available to you.