Submitting files to Canvas via CUapps
Article ID: 605 | Last Updated: Wed, Feb 20, 2019 at 3:53 PM
Submitting a file in Canvas:
To submit files to Canvas which have been created using CUapps, just launch the Canvas application in Citrix.

When working in Citrix, users normally save work to their U: drive which is the default save location.  When you submit the file via Canvas application the U: drive is automatically mapped.  In the open file explorer window just navigate to your file and choose open.   
Submitting a folder or multiple files in Canvas:
If you need to submit multiple files or a folder you can create a zip file.  In the file explorer window, navigate to the folder to be submitted and right click.  Under the send to menu, click on Compressed (zipped folder).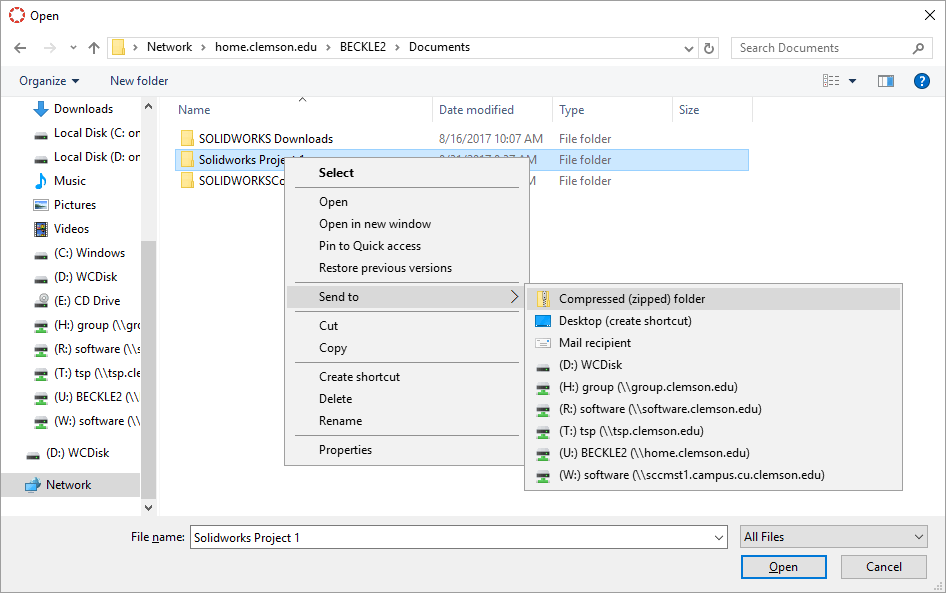 A zip file will be created.  By default it is named after the folder which was compressed, name the zip file.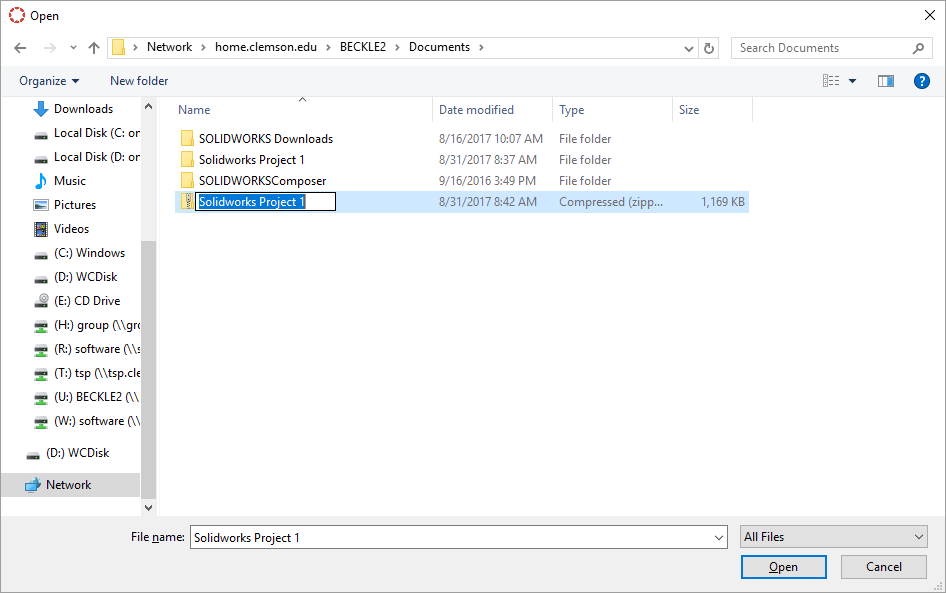 Select the zip file and click open.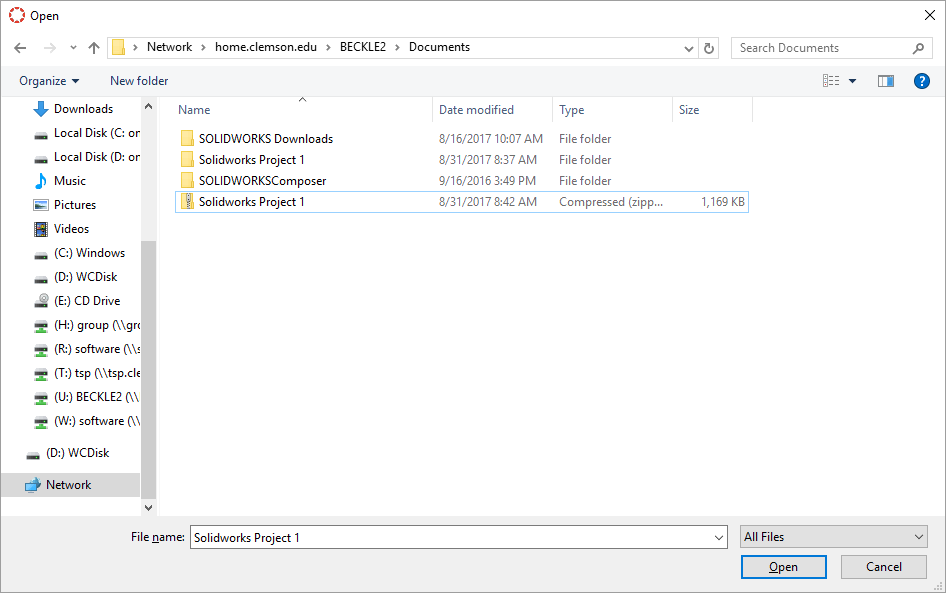 *Alternatively If you need to submit multiple file within a folder and not the entire folder, you can hold down the ctrl button select the multple file and then right click and  then click on Compressed (zipped folder)