MATLAB Setup Instructions
Article ID: 721 | Last Updated: Wed, Feb 9, 2022 at 3:01 PM
Matlab is a very large install and it is recommended that it be installed using a strong Internet connection.  It can take a long time even if you have fast Internet, so allow some time for it to complete.
First, create a free MathWorks account.  Here are instructions to create a MathWorks account. 
Go to https://www.mathworks.com/login and log in with your MathWorks credentials.
Click on Get MATLAB in the upper right part of the screen.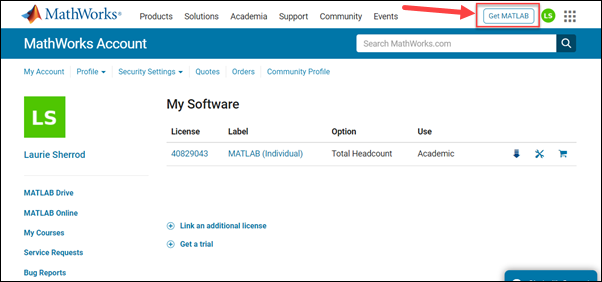 Scroll down to the center of the page and click on Download (under Get the Latest Release).
Click on the triangle to select your computer's operating system (Windows, MacOS, or Linux). Then click on the version you would like to download.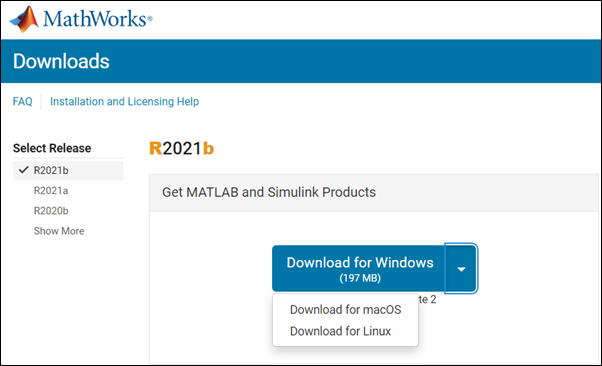 Next the download will begin. When it's finished, you can open the installer from your browser's or computer's downloads. Here is what it looks like in Chrome: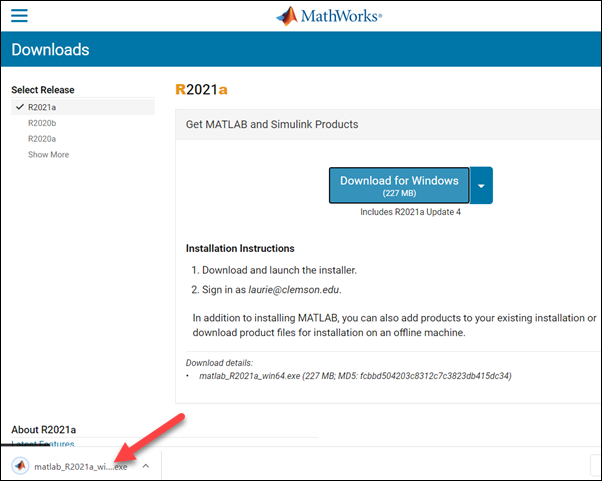 When you open the installer, you will see a WinZip screen where the files will auto unzip.
After this is finished, you will see the MathWorks Product Installer. Click Next on the Licensing page.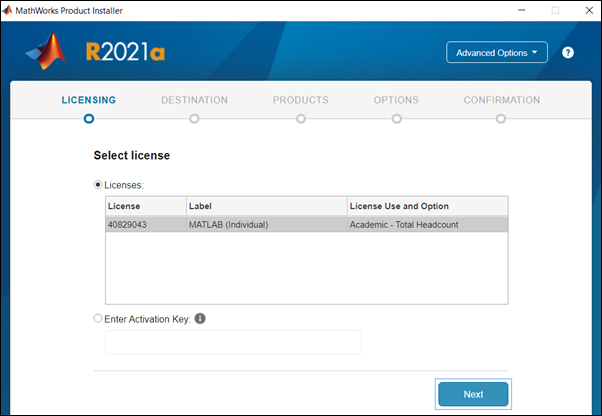 You will see Confirm User.  Click Next.
You will see Select destination folder. Click Next.
You will see Select products to install. Click Next.
You will see Select options. Click Next.
Next click Begin Install.  It is a large download and could take a long time depending on your Internet speed.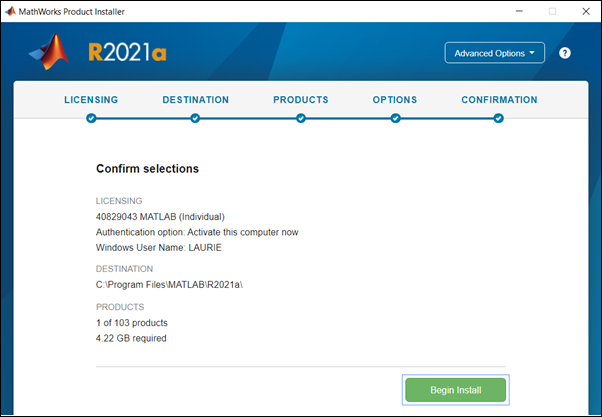 At the end, click Close.
When it is finished and you attempt to open Matlab for the first time, it will ask you to log in to your MathWorks account using your email address and the password you created in the first step.
If you still have questions, email ITHELP@clemson.edu or call 864-656-3494.