MATLAB Setup Instructions for Students (recommended) - 2021
Article ID: 721 | Last Updated: Tue, Aug 24, 2021 at 1:10 PM
Matlab is a very large install and it is recommended that it be installed using a strong Internet connection.  It can take a long time even if you have fast Internet, so allow some time for it to complete.
First, create a free student MathWorks account at http://www.mathworks.com.
Click on the silhouette in the upper right hand corner for the Sign In page.
At the bottom of the Sign In page, there is an option Create Account. Click on it.
On the Create MathWorks account page, put in your email address in the form username@g.clemson.edu.  Under How will you use MathWorks software, select Student use. Select the age choice and click on Create.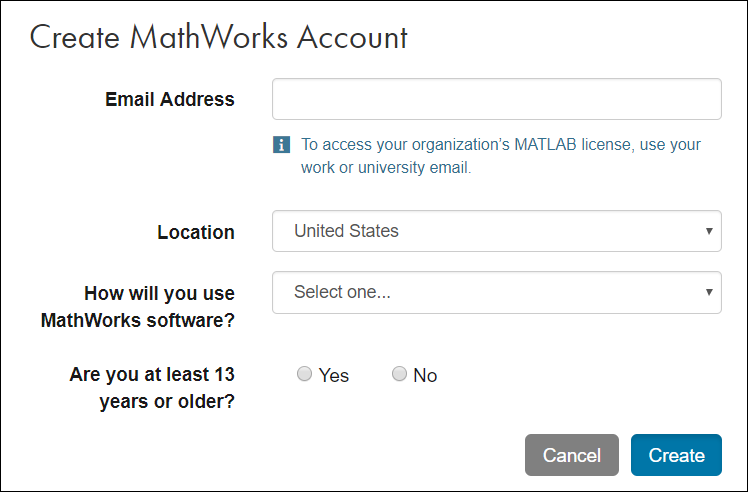 Next you will be asked to verify your email address by opening your gmail and clicking on the Verify email link in the email sent by MathWorks.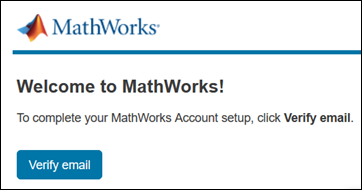 Now you will see a MathWorks profile page. Fill it out completely.  You will use the password you create here to log in to MathWorks to install and use Matlab later, so make sure you remember it.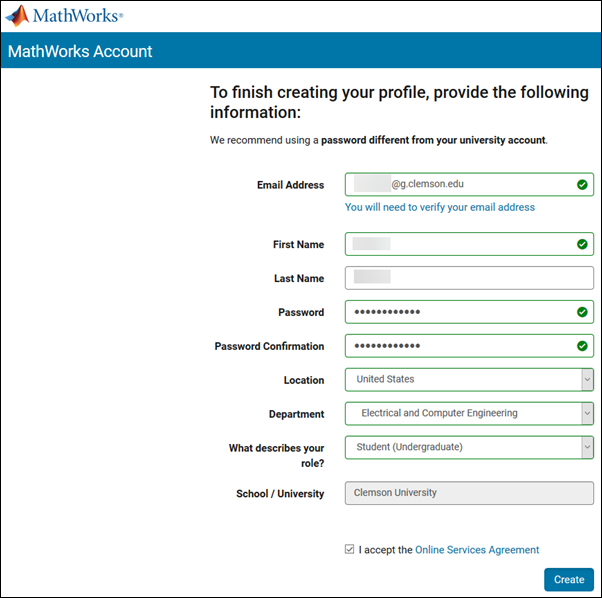 At the end click I accept and create.

Next you will see your MathWorks account page. Click on the small down arrow (with red arrow) under My Software to download Matlab: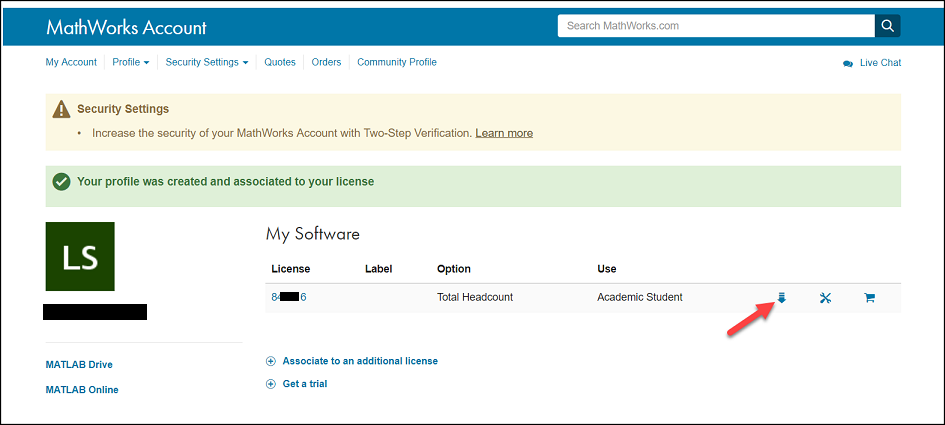 Select your computer's operating system (Windows, MacOS, or Linux).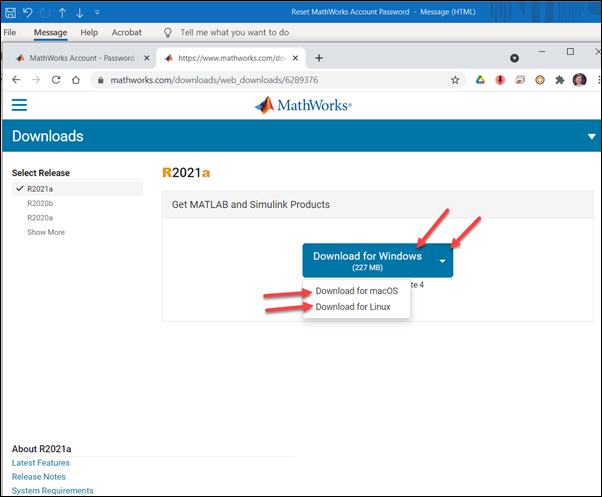 Next the download will begin. When it's finished, you can open the installer from your browser's or computer's downloads. Here is what it looks like in Chrome: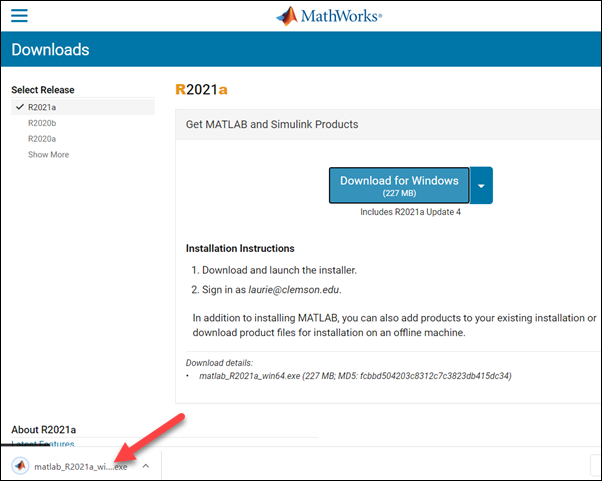 When you open the installer, you will see a WinZip screen where the files will unzip.
Next you will see the MathWorks Installer. Click Next on the Licensing page.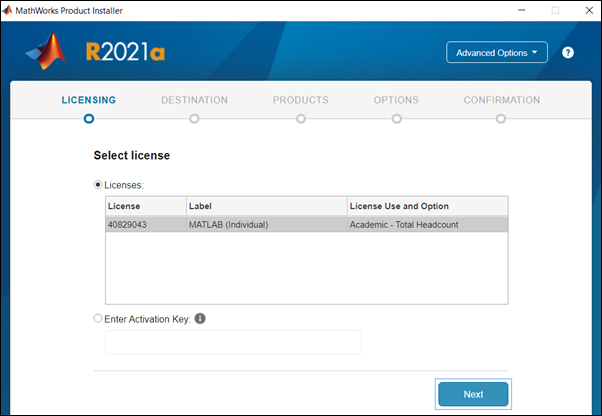 You may be asked to verify your Clemson login information. Click OK.  Then you will get a Clemson login page where you will provide your Clemson user name and password.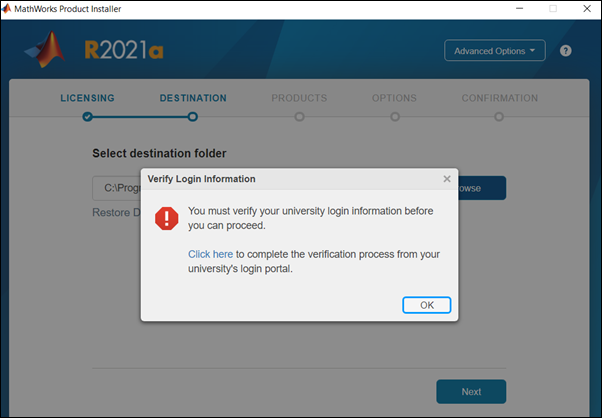 On Destination, click Next.
On Products, click Next.
On Options, check or uncheck any you prefer, then click Next.
On Confirmation, click Begin Install.  It is a large download and could take a long time depending on your Internet speed. At the end, click Close.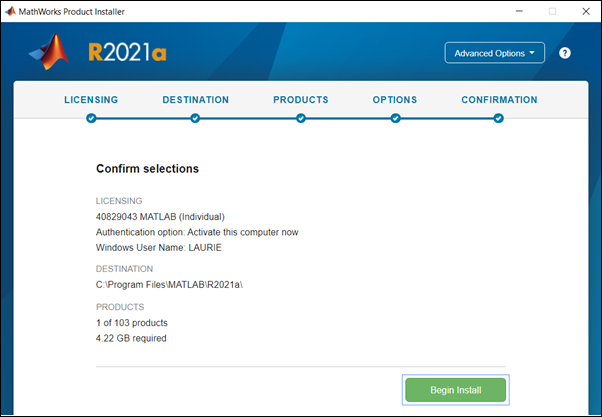 When it is finished and you attempt to open Matlab for the first time, it will ask you to log in to your MathWorks account using your email address and the password you created in the first step.
If you still have questions, email ITHELP@clemson.edu or call 864-656-3494.