How to use Cisco 8845 from home
Estimated Reading Time: 1 Minutes
We recommend forwarding all phone calls from your phone. For information on how to do this please go to: https://hdkb.clemson.edu/phpkb/article.php?id=1240
If you need advanced features please contact CCIT, and we will help determine the best option.
You will need a power adapter for your phone to use it. Please contact CCIT for the power adapter. 


If you take your phone home, please follow these instructions:
1. On your computer, go to https://phone.clemson.edu and select Phone@Home Login PIN
2. Create a new six-digit phone PIN and click the Save button.

3. Next, power on your phone. The screen will be blank - press the settings button on the phone. This will navigate to the Applications Menu. 

4.   From the Applications, menu select Admin Settings.
(Please note your display may be slightly different depending on which applications have been programmed onto your phone.)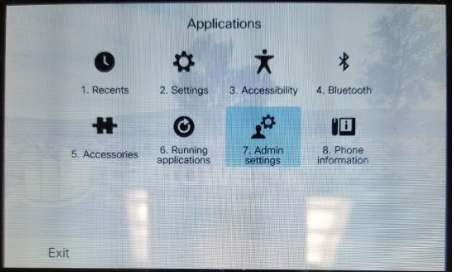 5.    Select Option Reset Settings to navigate to the Reset Settings menu.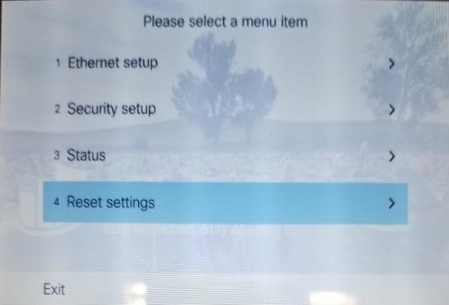 6.    From the "Reset Settings" Menu select All Settings.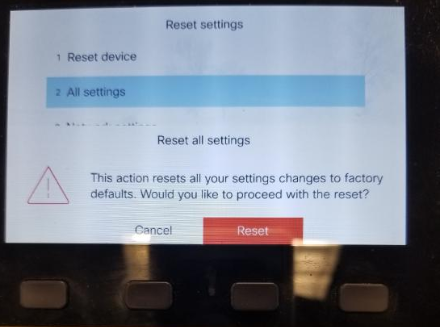 7. You will see a "Reset all Settings" confirmation pop up. Confirm the reset by pressing the reset Soft Key on your phone. 
The display will turn black as the phone begins the reset process. Note that you may see the phone reset multiple times as the factory reset will require the phone to update multiple systems. 
After the service reset, the phone will reboot.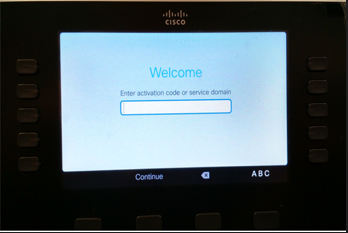 Now you can enter your domain and then the credentials to register your phone.  Enter >  clemson.edu  > press continue. Then put in your username and password or PIN and log in.