Getting started with Jabber on Android Phones
Estimated Reading Time: 2 Minutes
Email ITHELP@clemson.edu and request a Jabbar profile for your phone type. Include this information in your email:
Name
Username
Your 10 digit phone number
What kind of phone (iPhone or Android)
After you have your profile for your phone, proceed with these steps.
Go to your phone's Apps store and search for Jabber. When you find it, tap on Install.
Click Accept or Continue to accept and terms and conditions or verify the certificate for Jabber.
Swipe to left three times to read the initial screens.
Tap on Get started.
You may see several screens asking if you allow these options. Tap on Allow or Deny on each one.
Allow Cisco Jabber to access your contacts?
Allow Cisco Jabber to make and manage phone calls.
Allow Cisco Jabber to record audio.
Allow Cisco Jabber to use audio service during calls.
You may be asked if you want to Stop optimizing battery usage. Tap Deny or Allow.
You will be asked for your username@company. Enter your Clemson username@clemson.edu and click CONTINUE.
On the next screen, your Clemson username will be filled in automatically for you. Enter your Clemson password and click SIGN IN.
You may be asked about allowing biometric identifications options such as fingerprint or facial recognition. Tap CANCEL or OK.
Tap DONE.
You will see Contacts at top of the screen and at the bottom you will see Contacts, Chats, Calls, Meetings. Just above those options you will see a +. You can tap on the + to add a Contact. You can tap on any of the four options, but we will demonstrate the Calls option.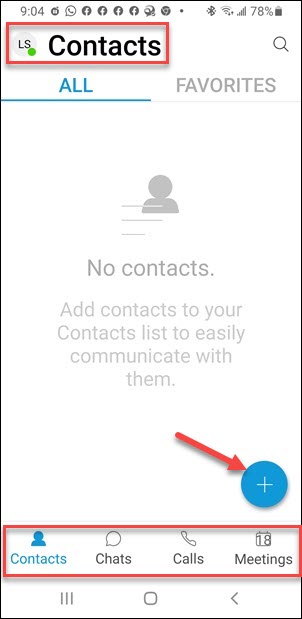 Here is the Calls option. You can select one of your contacts to call them. Or tap on the Dialpad icon to type in a number.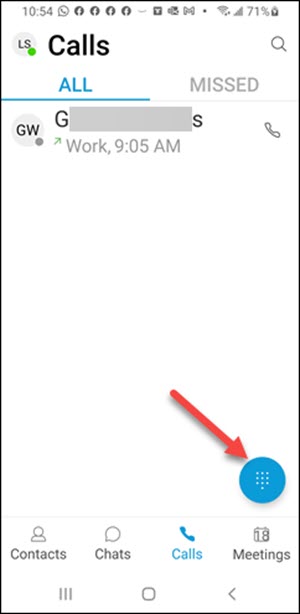 You will get a keypad. You can either type in the number, or tap on the digits. When finished, tap on the green phone button at the bottom.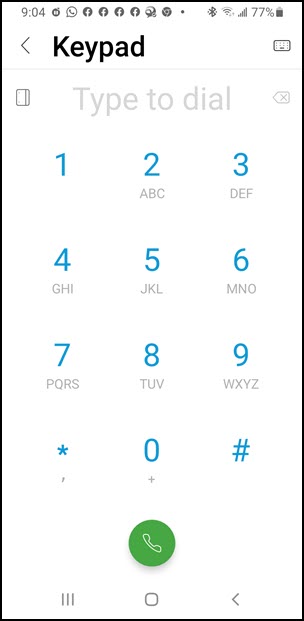 If you are having issues with Jabber on your Android phone, one option is to reset it. To do that log out out the Jabber app (click on profile circle in upper left, then click on SIGN OUT). Then re-open the Jabber app and on Reset Jabber.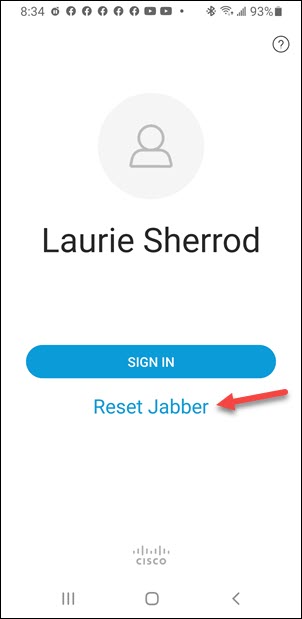 Click here to read about installing Jabber on a computer.
Click here to read about installing Jabber on an Android phone.
Click here for a guide on using Jabber
If you have more questions, email ITHELP@clemson.edu or call 864-656-3494.