Activate Microsoft Office
Article ID: 656 | Last Updated: Tue, Nov 12, 2019 at 2:11 PM
When Microsoft Office is first installed, it will not be activated. You may also find that it becomes "not activated" after a computer repair (such as a reimage or hard drive replacement), or after simply being unused for an excessive period of time. 
To activate Office and begin using the applications, please follow the instructions below:
Note: These instructions are for Office2016 / Office365. Office 2010 is no longer supported by Clemson. If you need to update your version of office, please log into 365.clemson.edu and click Install Office in the upper right corner.
If the products are not activated, you should see the following window when you first try to open one of the applications: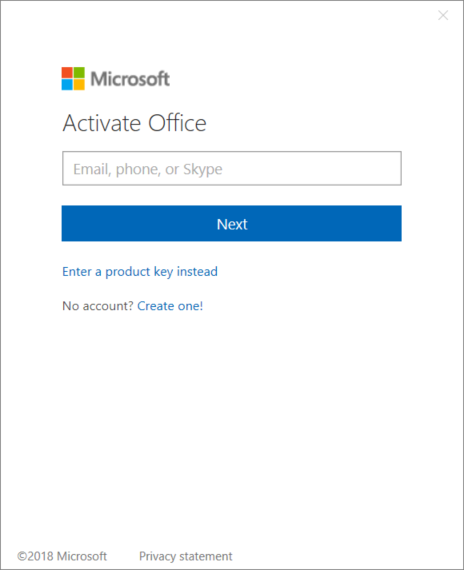 It should take you to a Clemson login screen like you see below. Put in  your username@clemson.edu (not @g.clemson.edu) and your password (which should be the same one  you use for iRoar / Canvas / eduroam, etc.) and click on Sign in.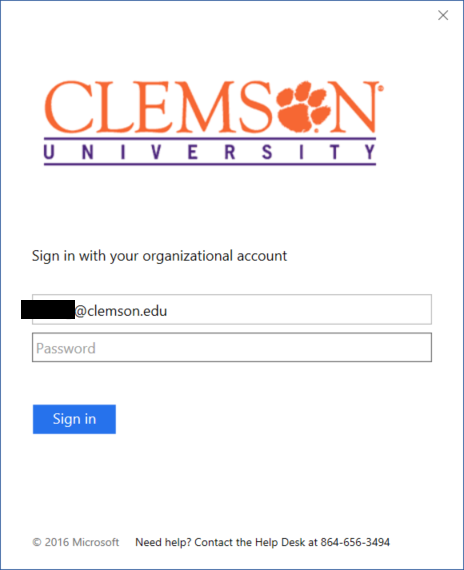 Once you have done this, it may automatically open an activation and you will be able to begin using the Office applications. 
Otherwise, it may open an activation wizard window like the one below. Click I want to activate the software over the Internet, and then click Next.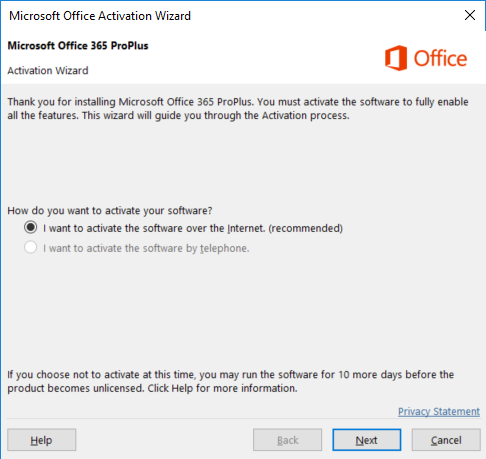 Click next, then you should receive confirmation that your copy of Microsoft Office is activated and you may click Close.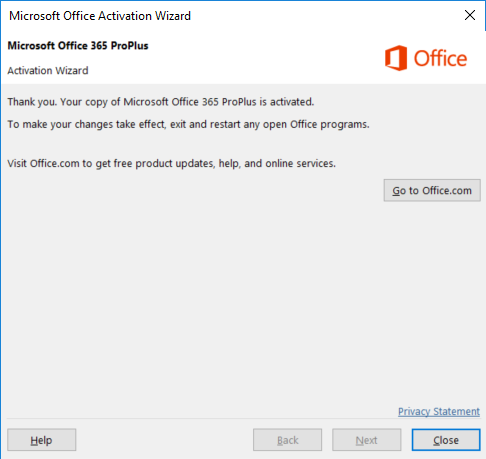 You will need to close any Office applications you have open, and then re-open them. 
To double check that your products are activated correctly, you may open an MS Office application and go to File>Account and you should see the infomration below displaing tha tyour account is licensed to you: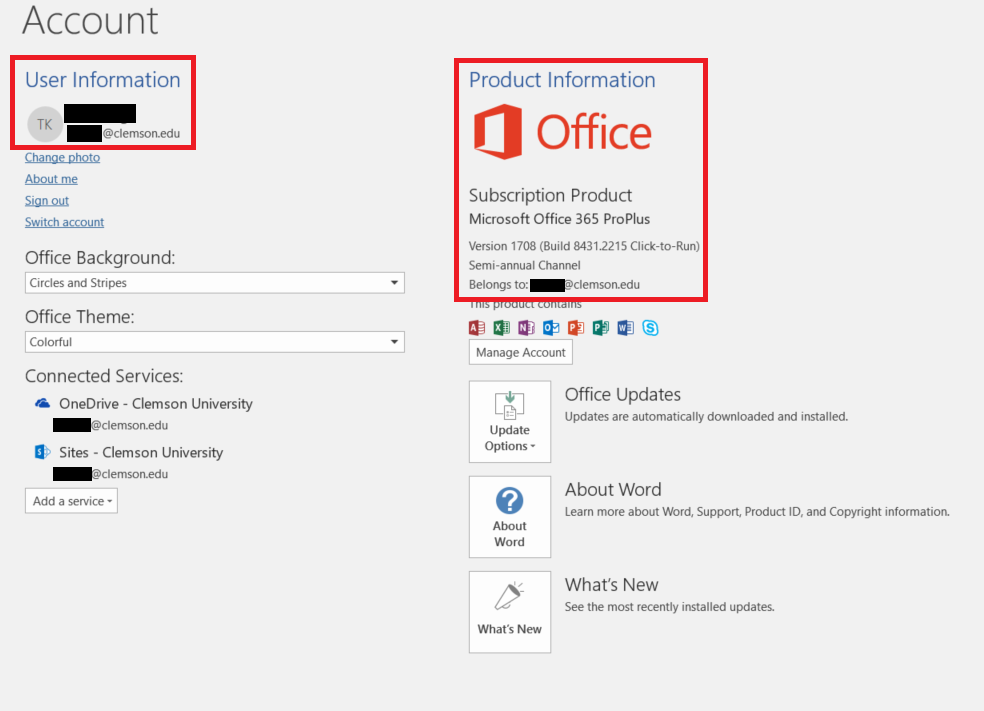 If you have any trouble activating your account, please contact the CCIT help desk:
ithelp@clemson.edu 
(864)656-3494