OneDrive in Canvas for Students
Article ID: 2108 | Last Updated: Tue, Aug 3, 2021 at 1:58 PM
Students may need to view or turn in Canvas files in Clemson Microsoft OneDrive. This article will cover:
YOUR INSTRUCTOR SHARES A ONEDRIVE FILE WITH YOU
The first time your instructor shares a OneDrive file with you, you may need to log in to your OneDrive to see the file.
Click on the file. It opens a new tab and asks for a log in.  Put in your username @clemson.edu (no "g").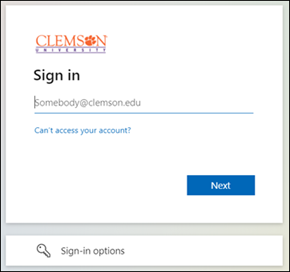 Once you click Next, you will see a second sign in screen with your username@clemson.edu.  Fill in your password. And click Sign In.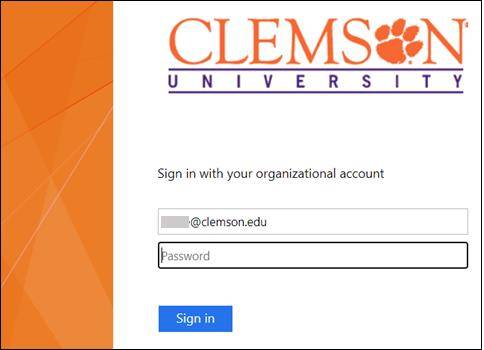 ONEDRIVE SHARE
Log in to your OneDrive.
Navigate to the file you want to turn in as a Canvas Assignment. Click beside it to select it. Click on Share. Click on People you specify can edit.

Now click on People in Clemson University with the link. And click Apply.  (This is the recommended option.  But it is not the only option. You may click here for an article on the other options.)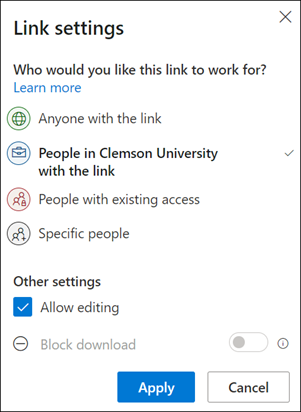 CANVAS TURN IN ONEDRIVE DOCUMENT TO INSTRUCTOR
Click on the module where you want to share a OneDrive document.  In this case it will be an Assignment.

Click on Apps (Power Plug icon).

The first time you will need to add the app. Scroll down and select Office 365. Click Done.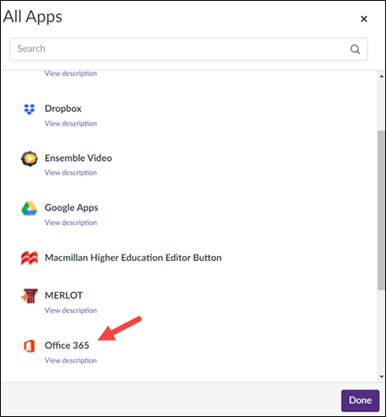 Go back to the Text Entry and click the Apps (Power Plug) again. Now you will see Office 365 as an option. Click on Office 365.

Now you will see a list of your OneDrive files and folders.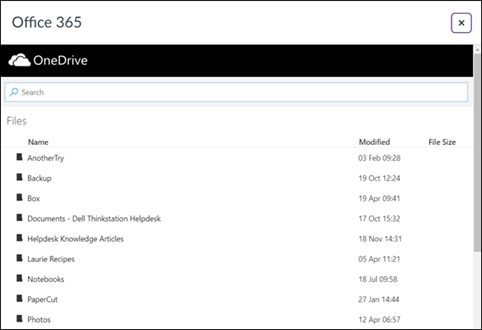 Navigate to the file you would like to turn in. (You should have previously shared it. If you did not your professor may not be able to see it.) Select it and click on Attach File.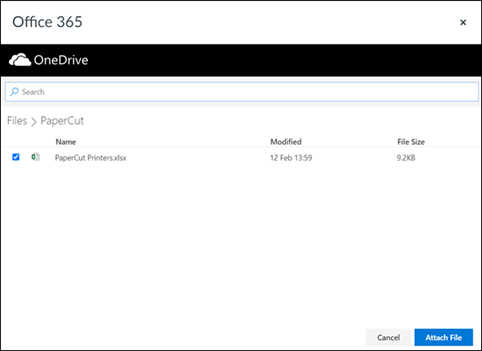 You will see your file name in the Text Entry box. Click Submit Assignment.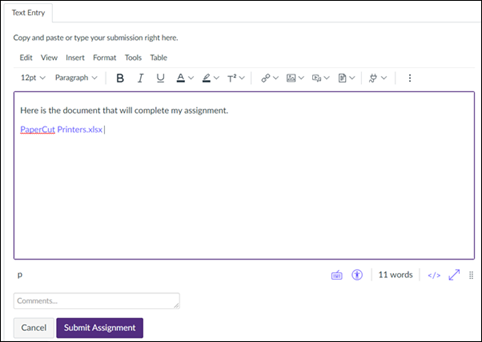 You will get a notification that it has been submitted.

For more information about using OneDrive in Canvas at Clemson, see this post:
https://blogs.clemson.edu/online/onedrivelti/
If you have more questions, email ITHELP@clemson.edu or call 864-656-3494.