How to set up Outlook Exchange on Android Devices
Article ID: 327 | Last Updated: Tue, Aug 30, 2022 at 10:37 AM
CLEMSON EXCHANGE EMAIL SETUP ANDROID INSTRUCTIONS
These instructions are to set up Clemson Exchange email on an Android device using the built in Email app. Note: different Android manufacturers may have slight differences in Settings.  (This is not for Gmail.)

If you have issues, you may need to remove your Microsoft Exchange account before re-trying. Here is an article on that: https://ccit.clemson.edu/support/kb/?id=2661
1. Go to your device Settings.
2. Tap Passwords & Accounts or Accounts and Backup (depending on your device).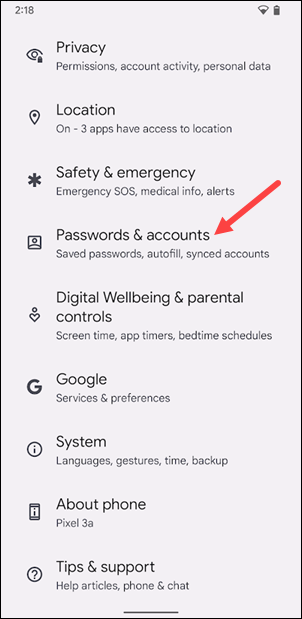 3. Select + Add account.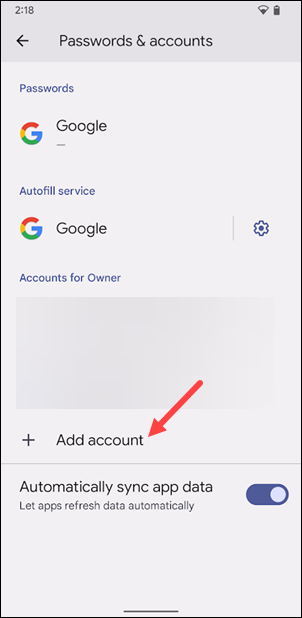 4. Select Exchange.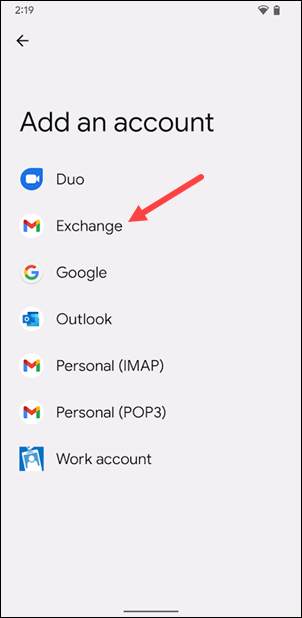 5. Enter your Clemson email address (username@clemson.edu, no "g").  Tap Next.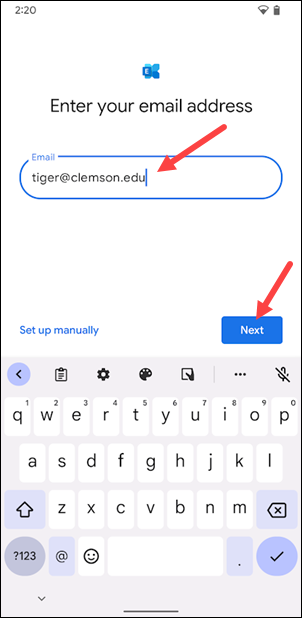 6. Tap Accept & continue.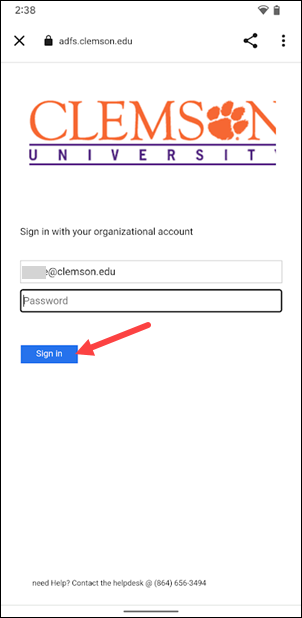 Set up is now complete. You can open your device's default Email app and you should see your Clemson Exchange email there now.
If this did not work, try the steps below for Manual Set up.
1. Tap Settings > Accounts > + Add account > Email. This application might be named Mail on some versions of Android.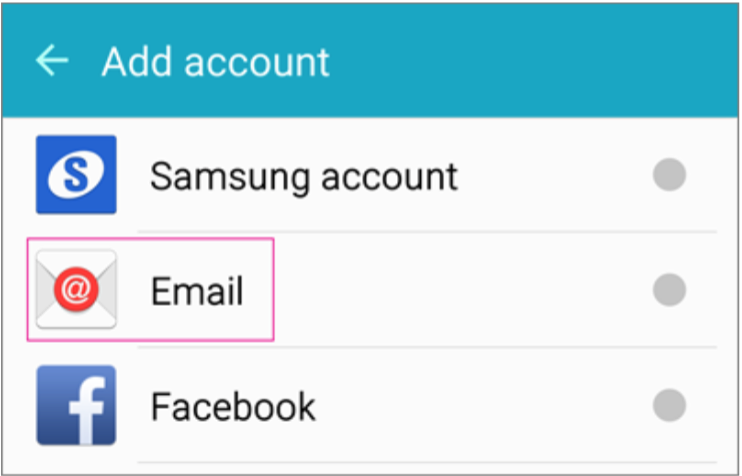 2. Tap Exchange.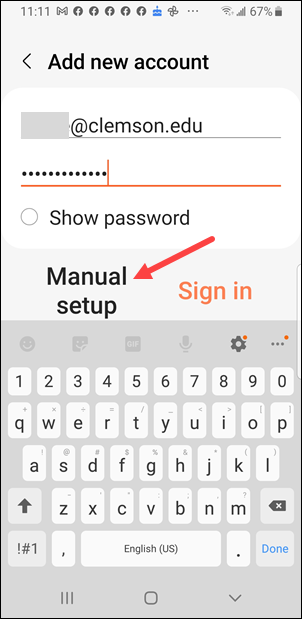 4. Now your Exchange server settings will be populated.  They should look like this. If they don't, fill in like this.  Make sure the Use secure connections (SSL) box is checked.  At the end of the settings, tap Next.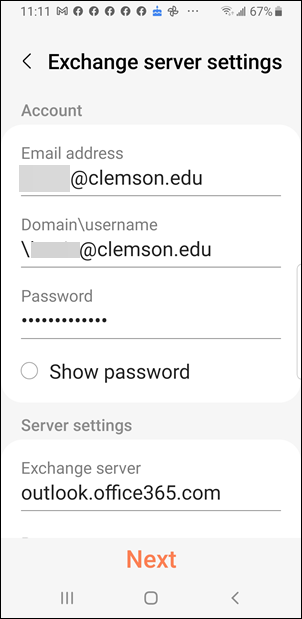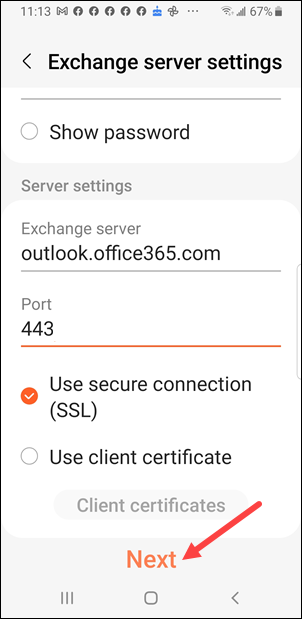 5. Then you will get some sync settings, tap Done. 
6. You may be asked if you want to edit the name of the account on your device, tap Done. 
7. If you are asked about security Settings, tap Apply. 
8. At the end you will be asked to Activate your Email.  This is required for access to Clemson accounts. 
Note:  It might take a few minutes for everything to sync.