HOW TO: Connect to eduroam using Mac OS
Article ID: 481 | Last Updated: Tue, May 10, 2022 at 9:49 AM
1. Click on the Wi-Fi icon in the top menu.
2. Select eduroam.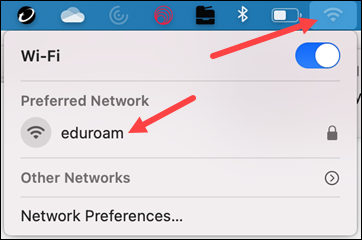 3. When prompted, log in to the eduroam network with your username@clemson.eduand password. (NOTE:  Do NOT enter it in the format of a Gmail address like username@g.clemson.edu. This will NOT work)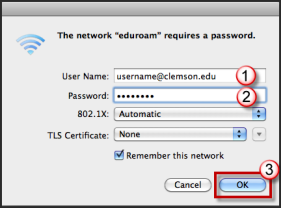 4. Then click OK. 
If you have more questions, email ITHELP@clemson.edu or call 864-656-3494.