VoiceMail Pin Reset for VOIP Phones
Estimated Reading Time: 1 Minutes
To change or reset a forgotten VoiceMail PIN on a Cisco VOIP phone, Please go to https://cuc-01.clemson.edu/inbox/. If you are off-campus you will need to be connected to the Clemson VPN.
Fill in your Clemson User Name and Password and click on Sign In.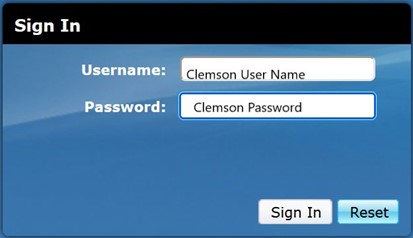 Once you are logged in, click on the blue Settings button.

Click on the Passwords menu and select Change PIN.
Now chose a new PIN with 4 to 6 numbers and no letters. Fill it in twice and click Save.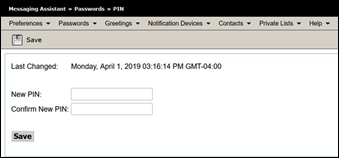 If the voicemail system likes your password, you get the following confirmation.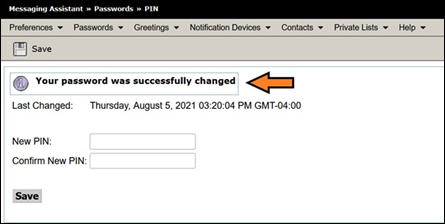 For further assistance please send an email to: telecomservices-l@clemson.edu