HOW TO: OneDrive for Business – Managing Files in OneDrive
Article ID: 322 | Last Updated: Wed, Jan 11, 2023 at 10:08 AM
Files can be managed in MS OneDrive using several features including downloading, uploading, sharing, organizing, and more.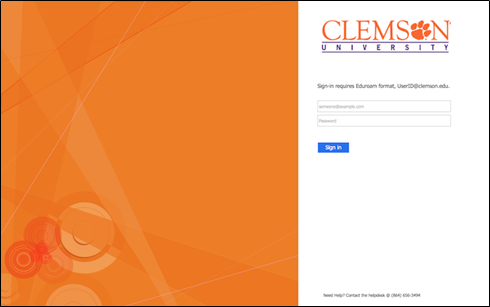 On the Office 365 home page you should see the applications available to you. You may also click on the nine dots in the upper left corner (depending on your settings) to see all available apps.

Click the OneDrive icon (it looks like a cloud).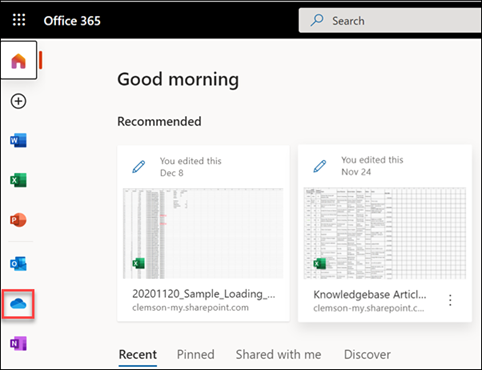 Move your mouse over the file or folder that you want to select.

Click the check mark in the circle to the left of that file or folder.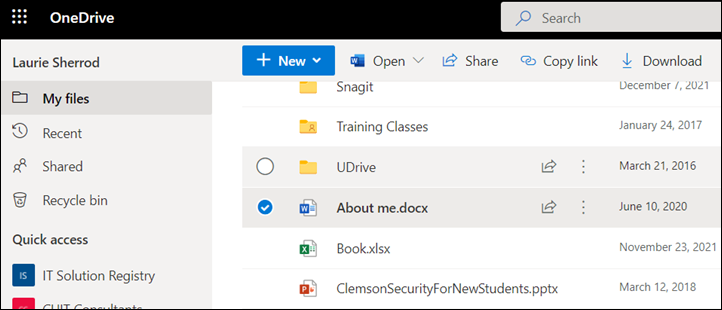 Options available now will appear below the search box as shown below. These options all apply to the selected file only. In items 1-9 below, we will describe how these options work.

 1. Open:  To open a selected .docx file in MS Word Online or MS Word on your computer:
Select Open.
Then choose your preference. Open in Browser opens a new browser tab and opens the file in the online version of Word.  Open in App opens the MS Word installed on your computer and opens the file in that. In either case, changes will automatically be saved in OneDrive.

Or click on the file to open it in the Browser (same as above). Note you have most of the features of your app MS Word in the browser version.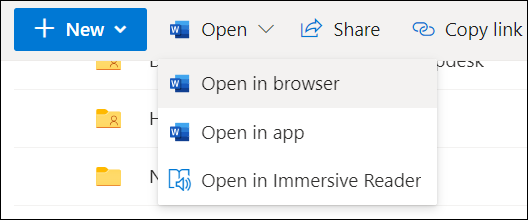 2. Share:
Click Share, Manage access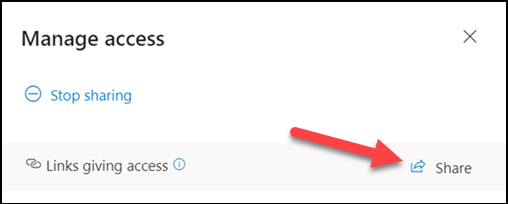 Either fill in the Email addresses of the people with whom you want to share, or click on one of the share settings. Then click Save. Or if you prefer, just click on Copy link to copy a link and send to someone.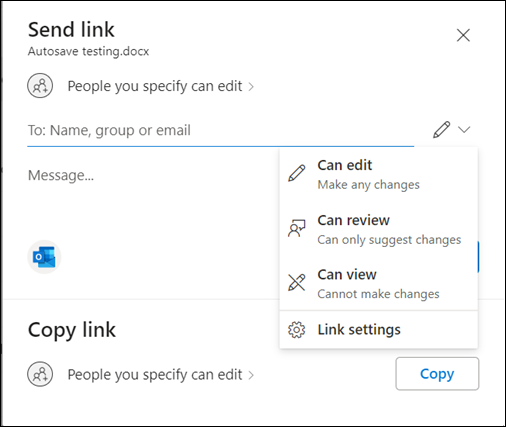 If you click on Link Settings, you will see these options. Each will have its own additional settings you can specify.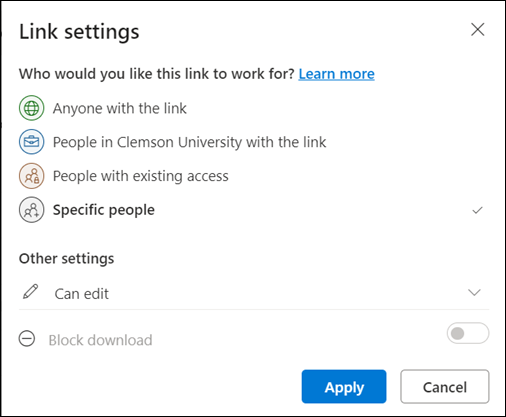 3. Click Share, Manage Access, Share, Copy Link
The Copy Link option can be used to share a link to your file that you previously selected. 
Note: With this link you can give direct access to your file (Read-Only or Edit) or use the link to access it directly yourself (Read-Only or Edit).
To change the permissions for the link (just like in the Share option above):
Select Copy link.  
As with the Share option, you may use the default (People with existing access can use the link) and just Copy the link.

Or you can click on 

People with existing access can use the link to change to one of the other four options (as in the Share option above).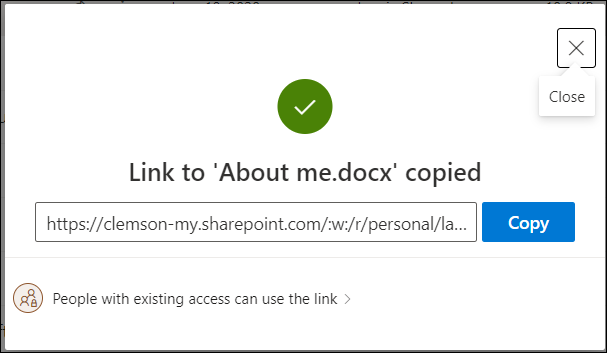 4. Download:
With the download option, you can have the selected file downloaded to your computer. Note the original will stay in OneDrive, and a copy of it will be downloaded to your computer. 
To do this click Download. 
5. Delete:
To Delete a file:
Select Delete.  You will be asked to verify that you want to Delete the file or folder.
Warning: Deleted items go to the Recycle bin. More about that in this article:  https://hdkb.clemson.edu/phpkb/article.php?id=324
6. Copy to:
To copy a file over to a folder:
Click to select a file

Click Copy to (you may need to click … to see this and other options)
It will ask where to copy to, select Your OneDrive.
Then you will get a choice of all of your folders and subfolders. Select the one you want and click Copy Here.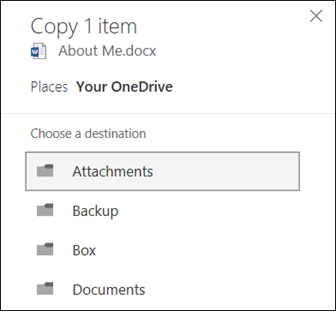 7. Move to:
This works exactly the same as Copy to in #6 above. The difference is the file is in both the original location and the new location with Copy to.  With Move to, the file is removed from the old location and now is only in the new location.
8. Rename:
This option lets you change the name of your file.
9. Version History:
This option lets you see old versions and go back to an older version if necessary.  Note: old versions are only kept for 30 days.
NEW FOLDER OR DOCUMENT
If you deselect any items (or have none selected), the menus are different.  From here you can select New or Upload to create or add a new document
1. New:  Click New, then chose Folder or the type of document you want to create.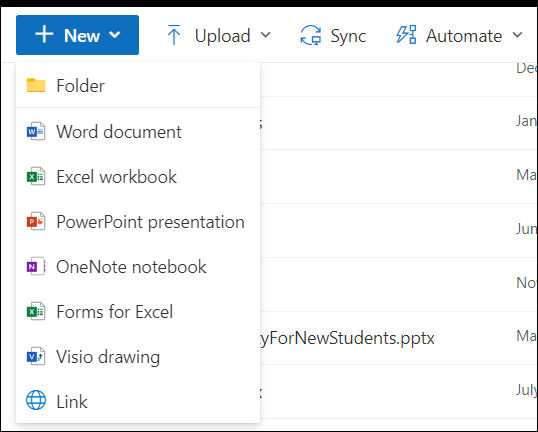 2. Upload: Click on Upload, choose Files or Folder, and search your computer for the file or folder to upload. (Note: you must deselect any files or folders you have selected to see the Upload button.)
Click here for an article on first and second stage Recycle Bin in MS OneDrive.
For more questions on MS OneDrive, email ITHELP@clemson.edu or call 864-656-3494.