Embed Box Files and Folders in Canvas
Article ID: 730 | Last Updated: Wed, Nov 6, 2019 at 10:55 AM
Open Clemson Box (http://clemson.box.com) and find the file or folder to be embedded in Canvas.
Single click (to select) the file or folder, and click on the three dots, More Actions, Embed Widget.

If you want to change the size, click on the Size field, but often Medium will work. You can Preview it to see if you  need to change the size.  Then click on the Copy button to copy the code to the clipboard.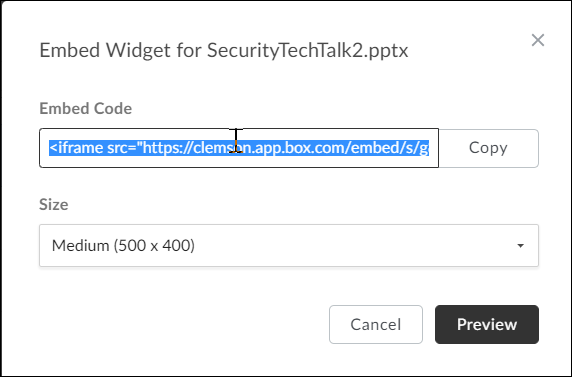 Go to your Canvas page.  Click on "HTML Editor" in the upper right hand corner to switch from the Rich Content Editor to the HTML Editor:

Position your cursor where you want the file to appear and  right click, select Paste (or press Ctrl-V) on your keyboard.  Then click Save and Publish.  (Note if  you want to return to Rich Content Editor - click on the link for it in the upper right hand corner. You can go back and forth if you need to.)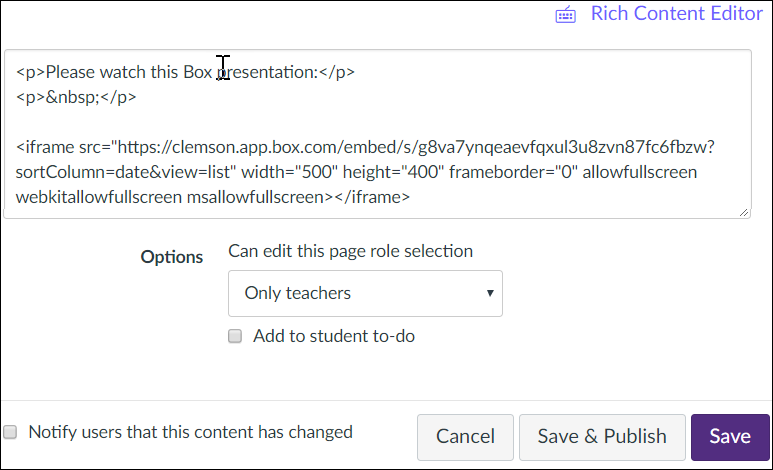 Now when students visit this Canvas page, they will see an embedded version of your file or folder.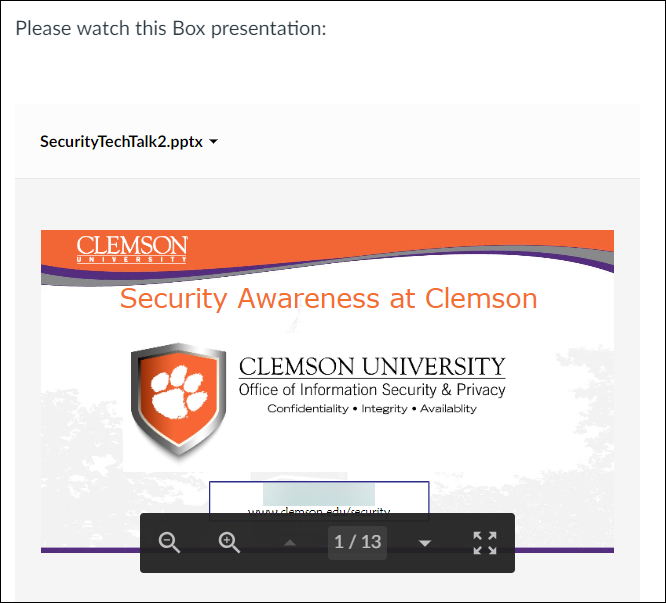 If instead of a File, you selected a Folder in Box, you follow the same steps. You copy the embed code, put it in Canvas, but this time you will see some clouds. The students will need to drag the white cloud into the dark cloud.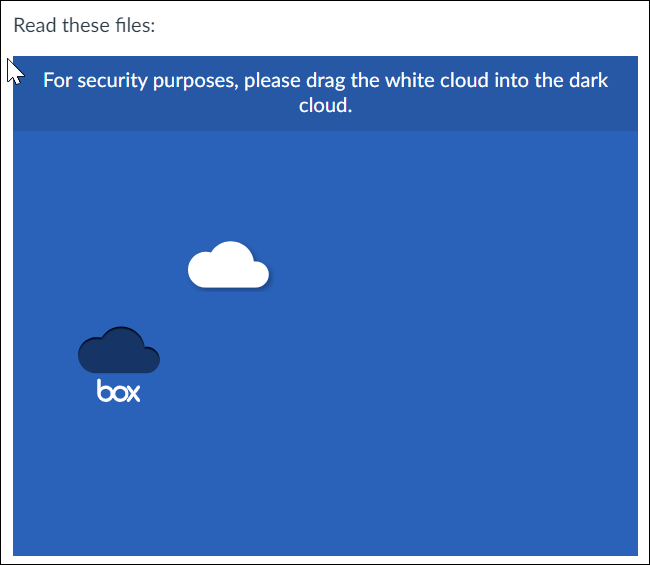 After dragging the cloud, the folder will look like this in Canvas (unless you changed some of the settings when creating the code):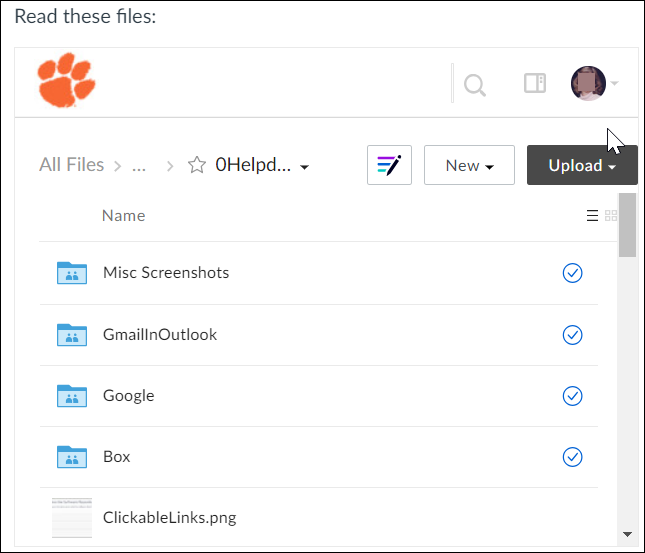 There is a second way to to embed Box content into Canvas using the Canvas Box integration tool:

1.  Log in to your Clemson Box account.
2.  Open or create a new content item.
3.  Click on the More External Tools icon in the lower toolbar (v or down arrow).
4.  Scroll down and select Box.  This opens a popup box with a Select from Box button which you need to click on.
5.  A new popup box appears where you can choose the item to share with Canvas.
6.  Click on the bubble to the right of the item(s) to select and click Choose.
7.  Click Save or Save and Publish.  You should see a link to the file.
 
 
If you need more assistance with this, check our this page:  https://www.clemson.edu/online/tools/box.html  or email ITHELP@clemson.edu