Box Storage: Logging in from Mobile Apps
Article ID: 687 | Last Updated: Tue, Jun 28, 2022 at 11:45 AM
If you are on a mobile device, either from a browser or from a Box App, you should follow these instructions to log in to Clemson Box.  If at any time while using a Box app you get an option "Use Single Sign On (SSO)", select that option. These instructions will be following installing the Box App on an Android phone for the first time. On other platforms, the screens should be very similar.
The first screen you see will look similar to this. Click on LOG IN.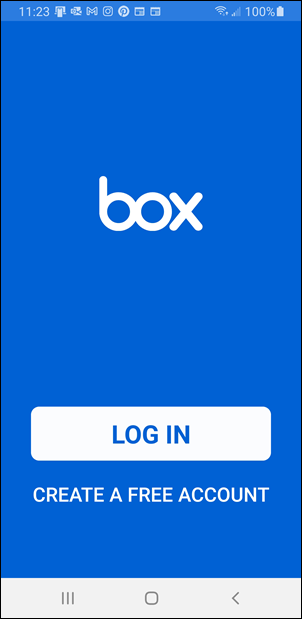 Then you will be asked for your email address. Enter your Clemson username@clemson.edu.  Do NOT include a "g" (as in g.clemson.edu).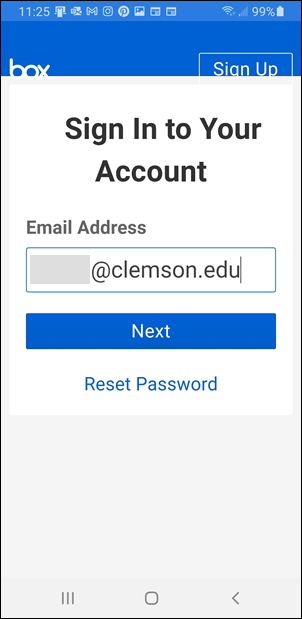 Next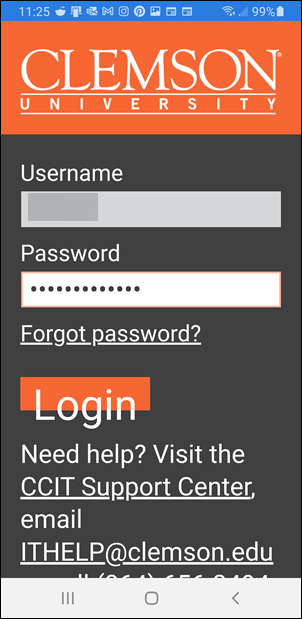 Next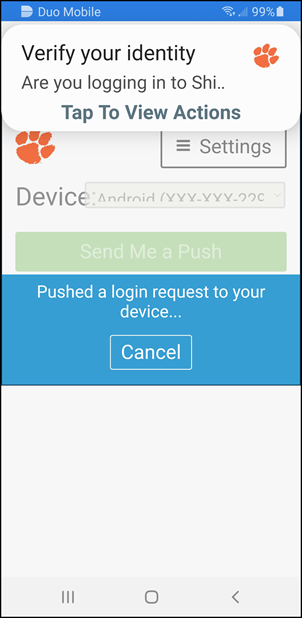 Next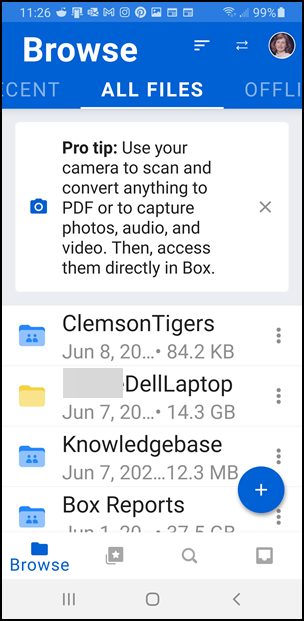 Now your Clemson Box account will open on your mobile device.
If you have more questions, email ITHELP@clemson.edu or call 864-656-3494.