PIN on Touchnet Login
Estimated Reading Time: 1 Minutes
Occasionally we see requests from students asking what their PIN is in order to access Touchnet to get their tax information or pay their bill. The screen looks like the one below: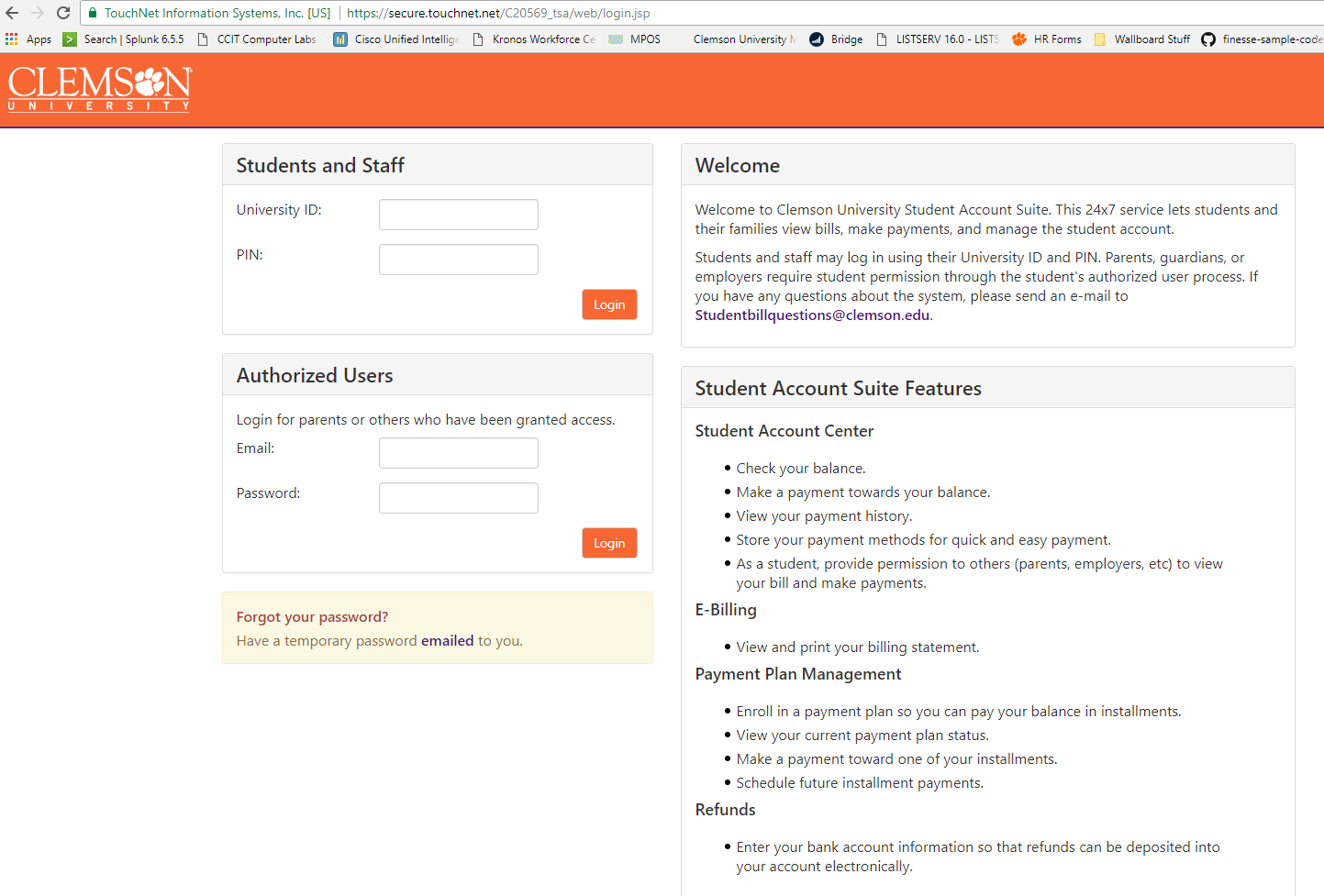 The reason you would see a page like this is if you tried to go to Touchnet directly (most likely via the link for parents to log in, or a saved bookmark). For students, they must authenticate and log in to iRoar first in order to get to the page correctly.
To do this, go to https://iroar.clemson.edu and click Log In next to "Already Have a Clemson Account?". This will require you to log in with your Clemson username and password as well as authenticate with Duo.
If you have not yet registered for Duo, please go to https://2fa.clemson.edu and complete the steps for registration there.
Once you have successfully logged in to iRoar, click the Student Billing tab, then click My Bill.
This link will take you back to Touchnet, but this time it will already have you correctly logged in.
If you encounter any issues while doing this, you should try clearing the cache and cookies for your browser, or switching browsers.
If you need any additional assistance, please contact the help desk by either emailing ithelp@clemson.edu or calling (864)656-3494.