How To: Forget the Wireless Network on your computer
Estimated Reading Time: 1 Minutes
1. Select the Wi-Fi symbol along the top menu bar and click on Network Preferences.

2. Select Wi-Fi on the menu on the left and click Advanced.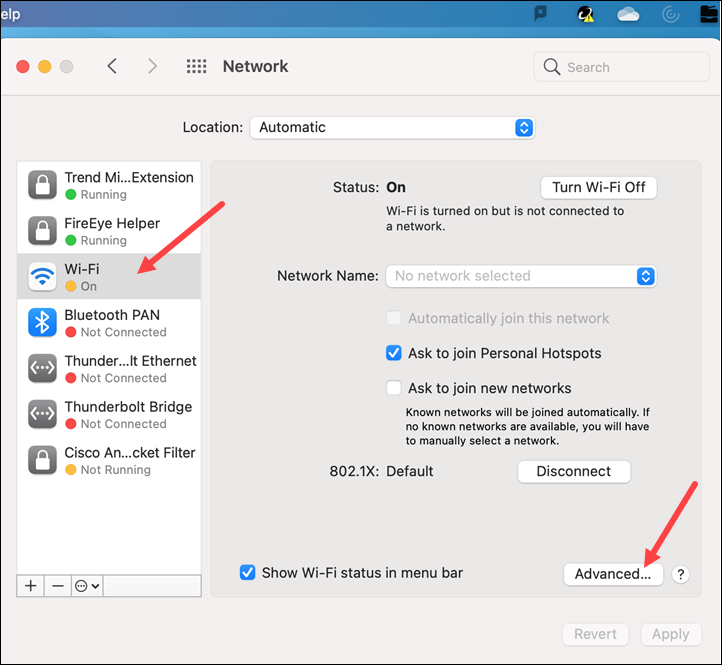 3. Select the Wi-Fi network you want to delete, and click the minus sign. Click OK.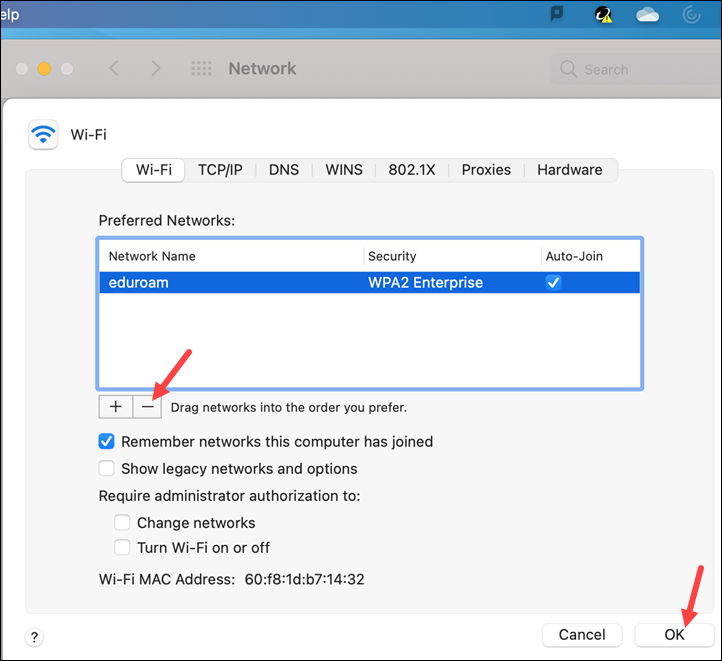 You can also reconfigure which networks are connected to first by clicking and dragging the WiFi network to the top of this list.
1. Click on the Wi-Fi symbol in your task bar at the bottom of the screen.
2. Click on the Network & Internet Settings link.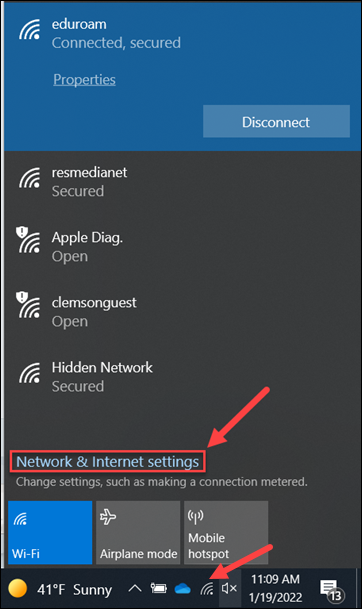 3. When that opens, select the Wi-Fi choice on the left, and then click Manage Known Networks on the right.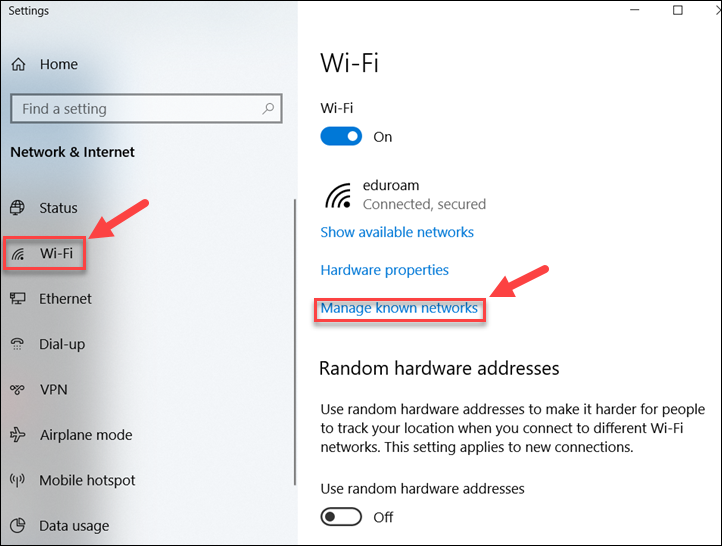 4. From there, click on the network you wish to remove to open the options, and then click Forget.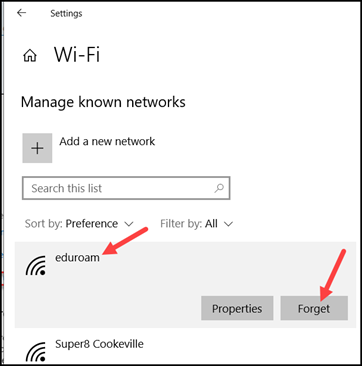 5. Once you have done that, you can close that window. Then click on the Wi-Fi symbol on your taskbar and try signing into the network again.