TigerOne GET App for Android
Estimated Reading Time: 2 Minutes
Your TigerOne Mobile ID on your Android device works anywhere you use your plastic card. After adding your TigerOne Mobile ID to your device through the GET app, simply tap your TigerOne Mobile ID at readers on and off campus for access to residence halls, dining locations, campus recreation facilities, libraries, retail locations and more!
Not all Android devices will work with this. They must support NFC.
Here are the instructions to get started.
You will need to make sure you have a photo on file with TierOne. Click here to check.
Go to https://t1online.app.clemson.edu/credentials/mobile. Click on Android.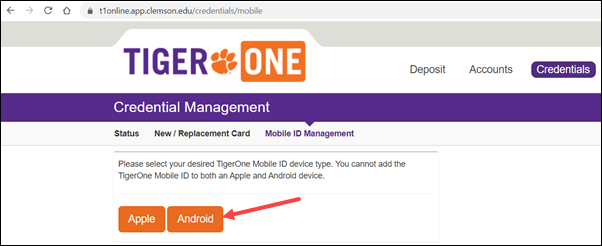 Click on Confirm.
It will ask you to visit the Android support page.

That page will look like this:
You will need to make sure you have a photo on file with my.Clemson. Click here to check.
You will need to go to your phone's Settings, Connections and make sure NFC is turned on. (Note: not all Android phones have NFC. If your phone does not, you may not be able to use this app.)
Once those two are ready, go to the Google Play store and search for "Cbord Get Mobile" and Install the app. When it's finished click on Open.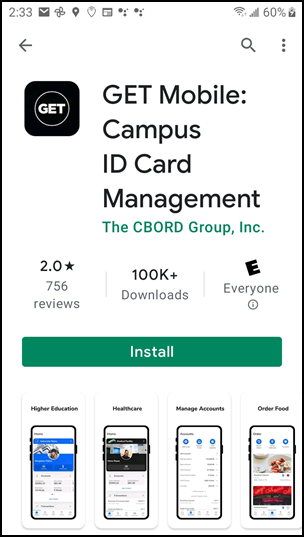 Click on Search All Institutions.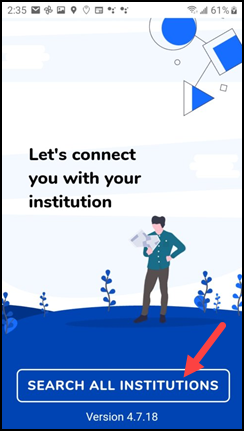 Scroll down to Clemson University or search for Clemson.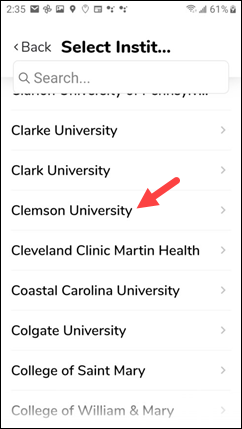 Log in using your Clemson credentials and then complete the DUO authentication.
Create a PIN.
Select Add ID to Phone.
Agree to the Terms and Conditions of use.
Make sure Mobile ID is enabled.
The ID will now be provisioned to your device and you can use your phone in place of your Clemson ID card.
NOTES
Your device does not need to be unlocked, but the screen should be "awake." Ensure NFC is turned on. Android devices can vary in the placement of the NFC antennae. Tap the top of the phone to the reader. If this does not work, tap the back body of the phone to the reader. Some devices require the user to log in to the GET Mobile app once daily in order to utilize the ID.

TIPS
Compatible on most Androids with NFC
Not compatible with Android watches
If the user has a new phone and needs to change devices:
Add the GET app on the new device.
Log in following the steps on Setup.
Select Add ID to phone.
Select Accept and Install on the Warning prompt. The warning prompt simply states that the ID will be removed from the old device if they proceed.
If you have more questions about this, email ITHELP@clemson.edu or call 864-656-3494.