How to use Company Portal
Estimated Reading Time: 1 Minutes
Company Portal is an application that allows users to install Clemson software. Users need to install the app on Windows 10 computers. For instructions on installing the app, click here.
Once you have installed Clemson University Company Portal, open it. It should look like this. On the left side, the Home screen icon will have an orange bar beside it.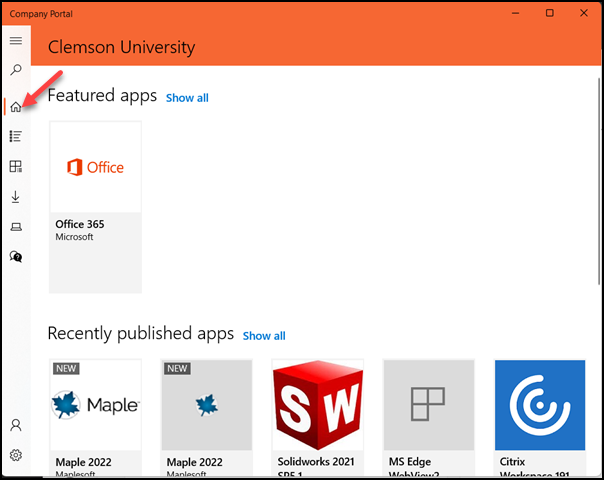 To see all apps, click on Apps (the next icon after Home) and it will look like this (with an orange bar beside the icon).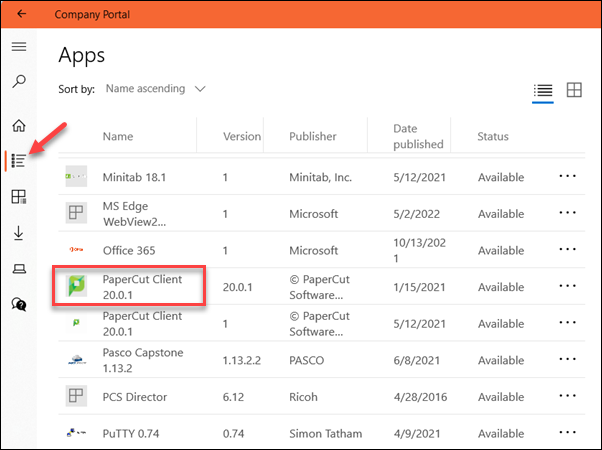 To install an app, click on it. For this example, we clicked on PaperCut Client 20.0.1 (5/12/2021).
Next you will get more information about the app and the offer to install it. Click on Install to continue.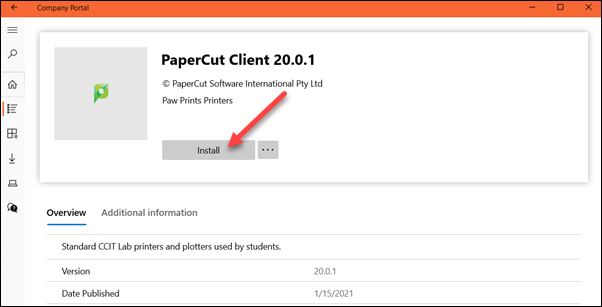 You will see a spinning wheel as it downloads and installs.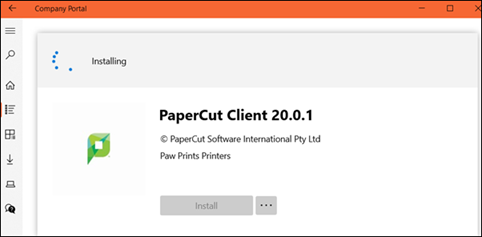 Once it is finished, you will see the blue check mark in the upper left corner to indicate it is installed.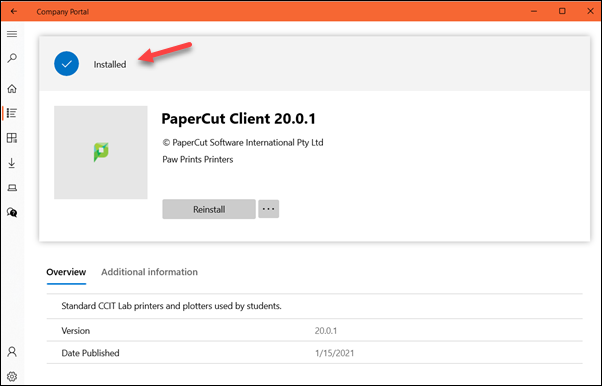 If you click on the download icon on the left, you will see currently downloading or updating apps – or already completed ones.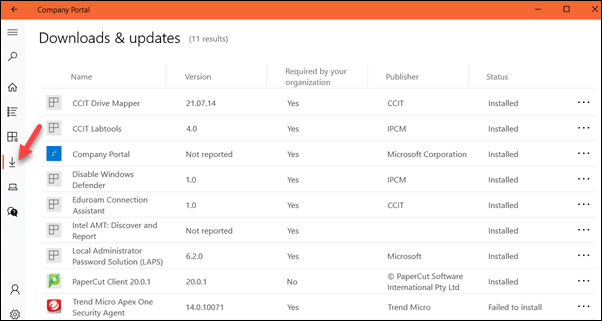 If you have more questions about how to use Company Portal, email ITHELP@clemson.edu or call 864-656-3494.