Using Audacity to record your voice
Article ID: 1233 | Last Updated: Tue, Mar 3, 2020 at 2:51 PM
Audacity is a free program you can use to record your voice speaking into a microphone.  You can export the file as .MP3 which is a small file and easy to share.  
Go to https://audacityteam.org.  Click on DOWNLOAD and select the version you need (Windows or Mac).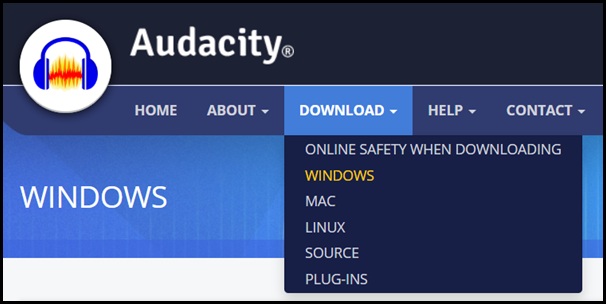 You will have a choice to download the installer (which includes Help files) or a zip file (will be smaller and quicker to download).  Once you click on the installer, follow the prompts to complete the installation.
Once it is installed and you open the program, click on the red circle to record your voice. When you are finished, you may save the file as an Audacity project if you need to later go in and add to it or edit it.  At any point, you may export the file as .MP3 which is easily shared.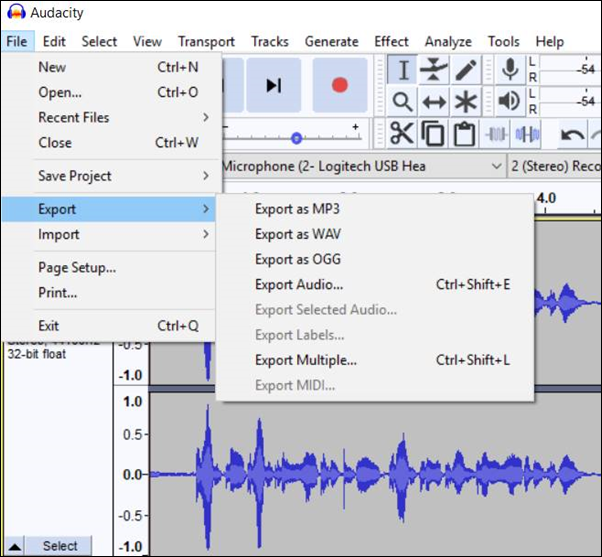 Click here for online manuals with more information about using Audacity.