Sharing Videos in Kaltura
Article ID: 2759 | Last Updated: Wed, Nov 23, 2022 at 2:57 PM
Go to https://kaltura.clemson.edu  and log in.
Click on your name in the upper right.  Then click on My Media to see media you have access to.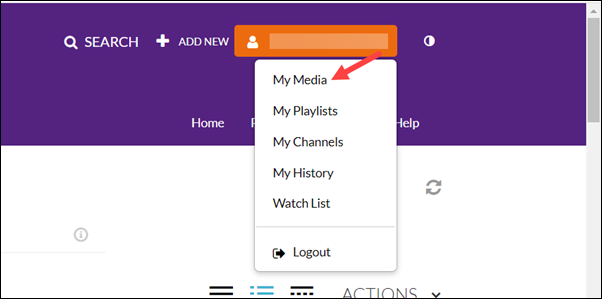 Click on the video you would like to share.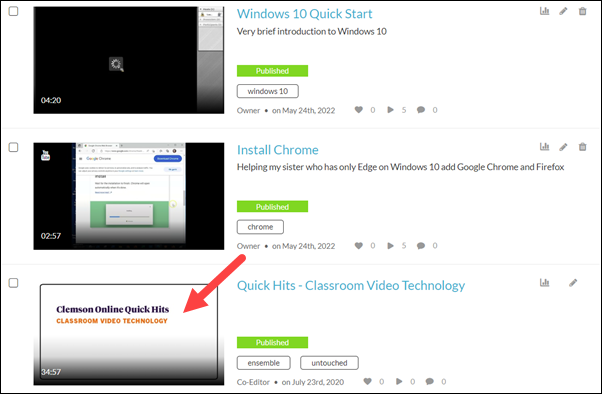 Under Share, Link to Media Page, you should see a link.  Copy that link and paste to share.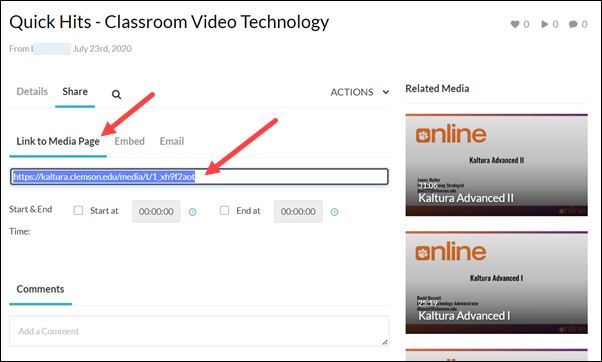 If you would like to Embed the video in an online app, select Embed.  From here you should look underneath the link at the settings. The default skin (the first one) makes the video itself very small - you may find the second skin easier for viewers to see (the first is the default- you need to click on the bubble beside the second one).  The medium player size works nicely for most videos.  Once you set any settings, you can copy the embed code and paste it into any application that accepts embed codes.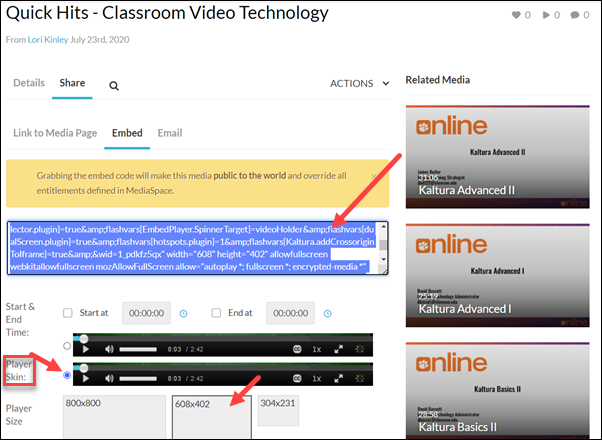 If you have more questions on sharing Kaltura videos, check out this web page for more Kaltura information:
https://www.clemson.edu/online/tools/kaltura.html