How to find a Lenovo serial number and warranty information
Article ID: 813 | Last Updated: Tue, Feb 21, 2023 at 9:07 AM
INSTRUCTIONS TO FIND MODEL AND SERIAL NUMBER OF A LENOVO COMPUTER
 
If your computer will not turn on, try looking on the outside of your computer for a printed label. This sample is for one type of Lenovo - yours could look different. Look after S/N for your serial number.

If your computer still runs, go to http://support.lenovo.com.  Hover your mouse over the PC section and click on Detect Product.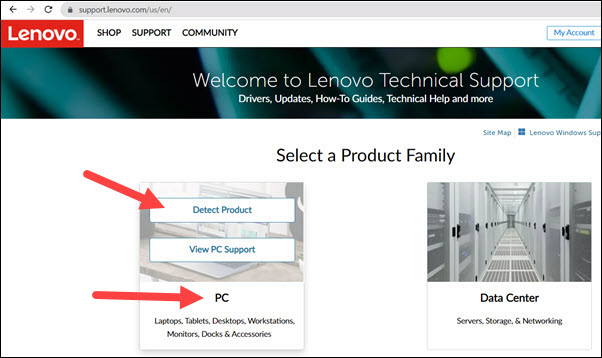 You will be directed to this page. You may need to install or update the Lenovo software. Then click on Continue.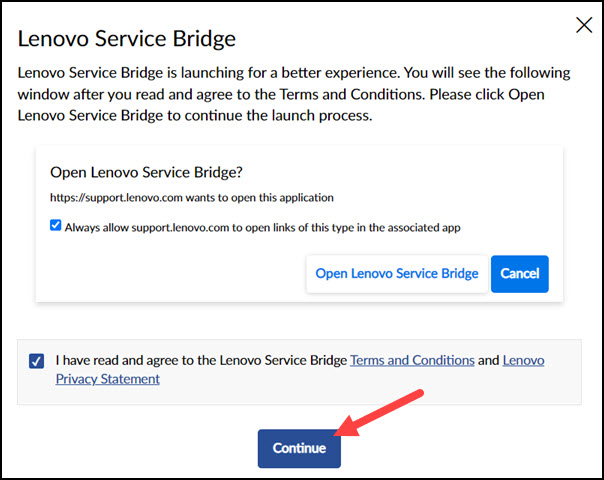 You will see your serial number, product details, and the remainder of your warranty.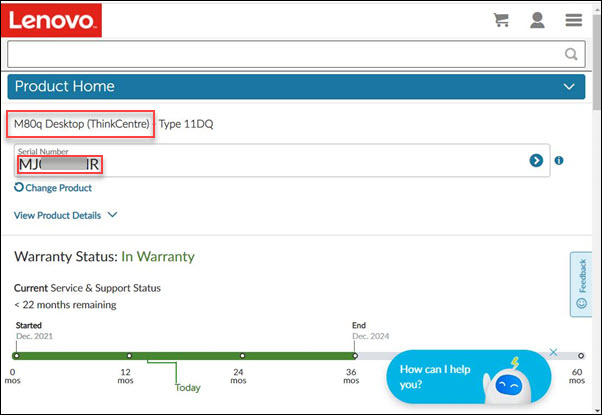 In this case, the Make is Lenovo, the Model is ThinkCentre M80q, and the Serial Number is MJ....R.
To go directly to Lenovo Find my product or serial number: https://pcsupport.lenovo.com/us/en/solutions/find-product-name
 
One more way to find your serial number:
In the Windows Operating System, search for Command Prompt.  Open it and type: wmic bios get serialnumber in the command window and press Enter to get the serial number.
Once you have your serial number, you can look up your warranty:
Go to the Lenovo warranty look up page: https://pcsupport.lenovo.com/us/en/warrantylookup
To complete a Cherwell laptop support form, for the laptop serial number pictured above, you would fill out the form like this:
Make: Lenovo 
Model: ThinkCentre M80q
Serial Number: MJ....R (the entry beside Serial Number)
 
If you have more questions about this, email ITHELP@clemson.edu or call 864-656-3494.