Article ID: 712 | Last Updated: Wed, Jan 19, 2022 at 10:38 AM
AWS EDUCATE FOR CLEMSON

In order to ensure AWS Educate meets your needs please consult with Mitch Shue (mshue@clemson.edu) , prior to signing up for AWS Educate. CCIT wants to ensure appropriate design considerations are taken into account.
WHAT IS AWS EDUCATE?
AWS Educate is Amazon's global initiative to provide students and other individual learners with resources to accelerate cloud-related learning and to help power the workforce of tomorrow. AWS Educate provides access to cloud-learning content, training, AWS technology, collaboration tools, and a job board at no cost to members.
GETTING STARTED
Go to Amazon's Education Web page.
Click on the button to Join AWS Educate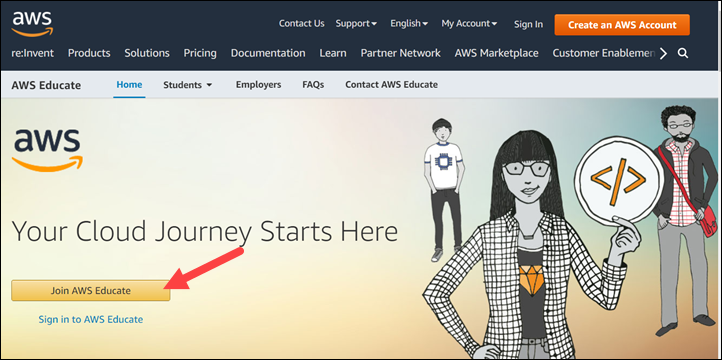 3. Select Student or Educator option, as appropriate.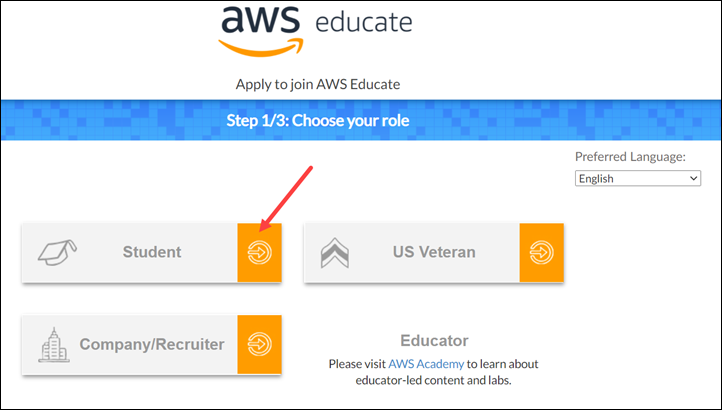 4. Complete the application and click NEXT.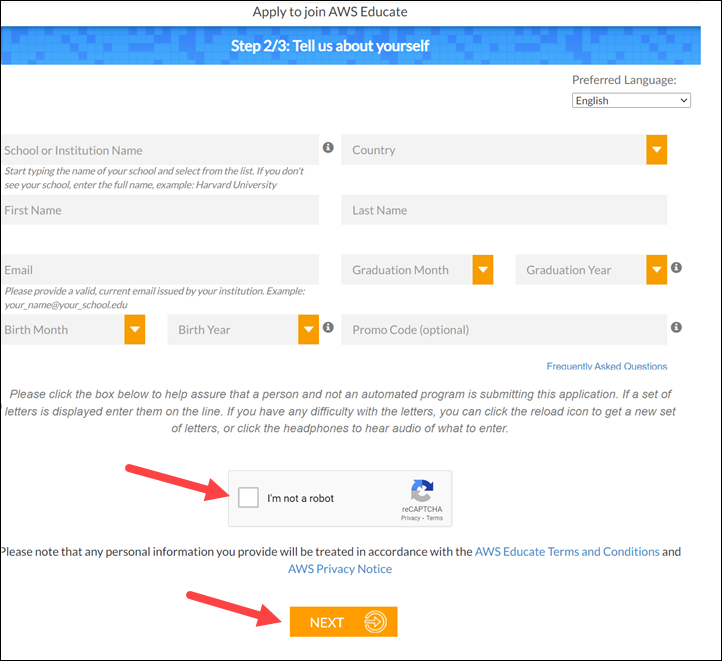 5. During the sign in process, if you're an educator you will be asked for a credit card in case you use more than your initial credits. Speak with your department to determine the best method of payment.
* Students are not required to enter credit card information.
6. Here is what the screen will look like once you are logged in: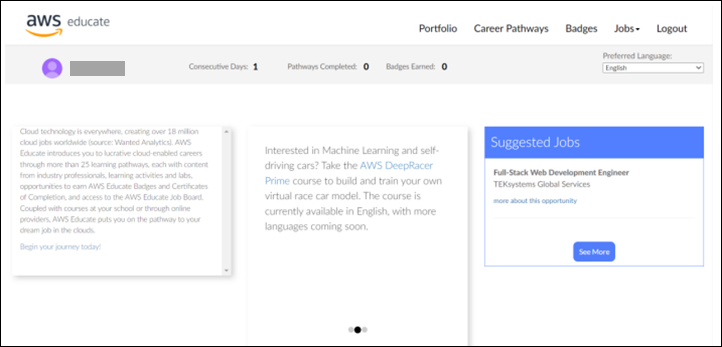 7. For any future login, click Sign in to AWS Educate on the first page and use your University email address and the password you set up with the account.
 
Recommended FAQs:
If you have more questions, email: ITHELP@clemson.edu or call 864-656-3494.