Manually Connecting to your Home Directory (U: Drive) – Mac OS UI Method
Estimated Reading Time: 1 Minutes
Manually Connecting to your Home Directory – MacOS UI Method
NOTE: Off campus users will need to connect to the Clemson VPN service before following instructions.
Go to the Finder menu and click the Go menu item then select the menu item Connect to Server….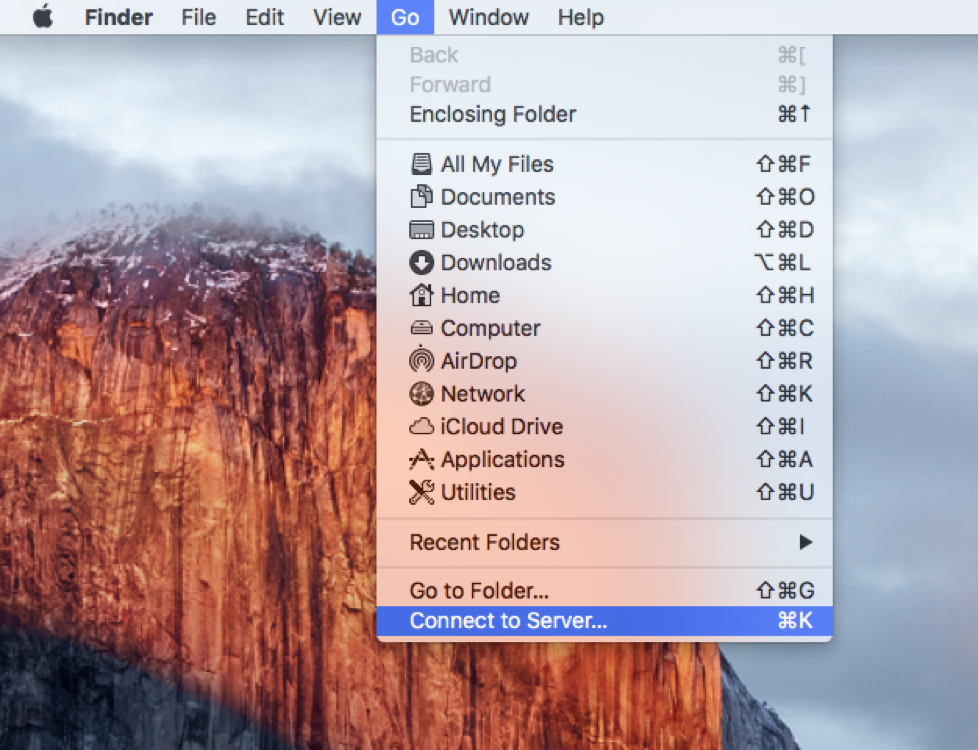 At the Connect to Server window, type in the following URL into the Server Address field: smb://home.clemson.edu/homes. Then click the Connect button.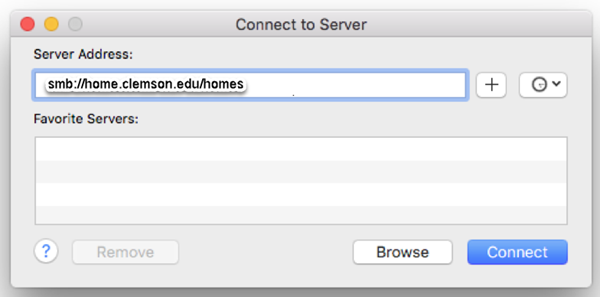 You will then be prompted for your credentials. Input your university username and password into their respective fields.
The contents of your personal data space should now display.
If you have more questions, email ITHELP@clemson.edu or call 864-656-3494.