Setting up Citrix Receiver for SecureVDI
Article ID: 653 | Last Updated: Wed, Feb 20, 2019 at 3:59 PM
Download and install the latest Citrix Workspaces for your OS.
https://www.citrix.com/products/receiver/
When Prompted to enter a server, enter SecureVDI.clemson.edu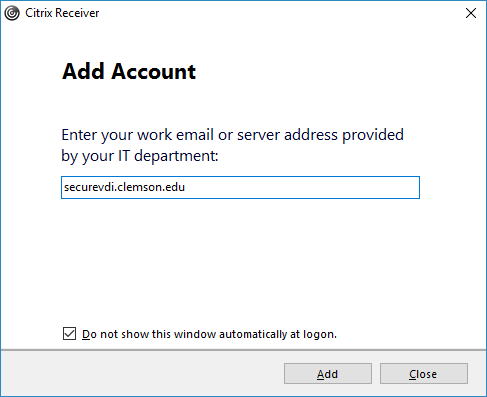 Receiver will you prompt you to authenticate with your username, password, and a passcode.

Duo Passcode options (registered devices):
Type "push" to get a Duo Mobile app prompt (most Common)
Type "sms" to receive text passcodes
Type "phone" to receive a call
Type your six-digit One-Time Passcode
When the installation is complete just select the application or desktop you would like to use.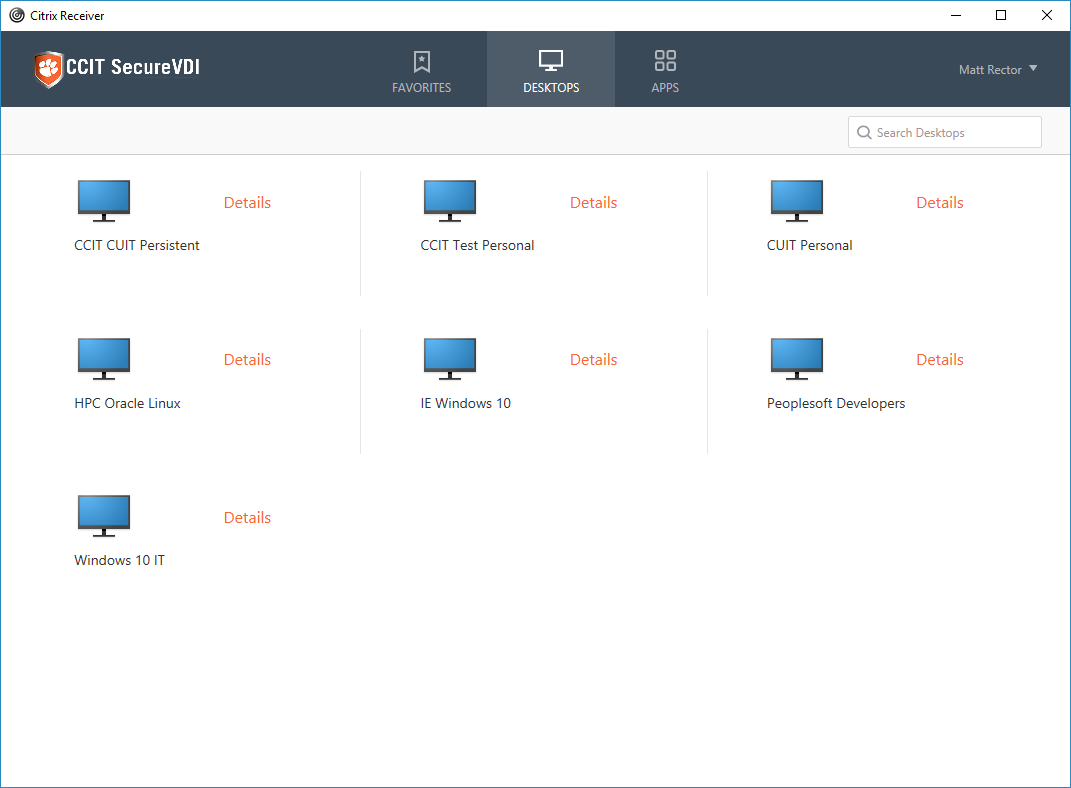 Note to Linux users:
Citrix Receiver requires the in InCommon certificates.  You may have to copy it manually from another location.  Here are some methods ISO has used to do this.
Copy the InCommon (reversed) interim certificate to `/opt/Citrix/ICAClient/keystore/cacerts`
- Run `sudo /opt/Citrix/ICAClient/util/ctx_rehash` 
sudo ln -s /usr/share/ca-certificates/mozilla/* /opt/Citrix/ICAClient/keystore/cacerts/
sudo c_rehash /opt/Citrix/ICAClient/keystore/cacerts/