ERROR: Unable to Setup Exchange using ActiveSync on Mobile Device
Article ID: 224 | Last Updated: Thu, Apr 9, 2015 at 1:01 PM
Permission to Sync with the Exchange Server Not Established
These errors occur when there are 10 mobile device partnerships and this number must be reduced to add a new device.
Note the steps below.
Fixing Server Exchange ActiveSync Error
1. Login to your email account using Outlook Web App (OWA).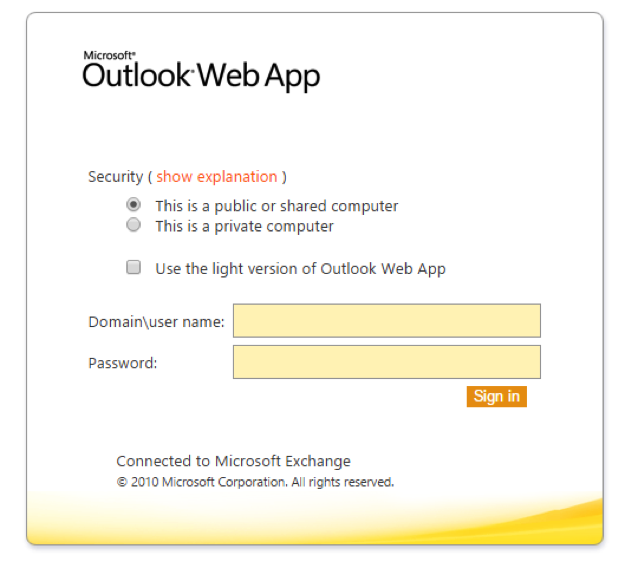 2. Go to Options.
3. Then Go to Phone tab.
4. You will see lists of mobile phones that you've synchronized with Microsoft Exchange. There are options where you can see more details of the device that you've connected with, wipe device, show recovery password, start logging, delete, and refresh.
5. You can now select which mobile device that you want to remove in the list for you add a new device.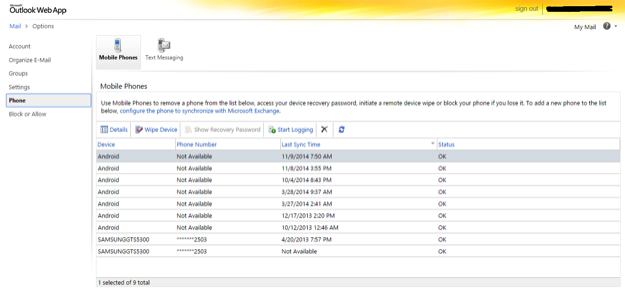 6.  Once you remove old partnerships, you can then finish the install.