ERROR: Unable to set up Exchange using ActiveSync on mobile device
Article ID: 224 | Last Updated: Wed, Jul 27, 2022 at 10:43 AM
PERMISSION TO SYNC WITH THE EXCHANGE SERVER NOT ESTABLISHED
These errors occur when there are 10 mobile device partnerships and this number must be reduced to add a new device. Note the steps below.


FIXING SERVER EXCHANGE ACTIVESYNC ERROR
1. Go to https://outlook.office.com and log in to your Office 365 Outlook web app. Click on Settings (the gear) in upper right corner. Then click View all Outlook settings link at the bottom of the page.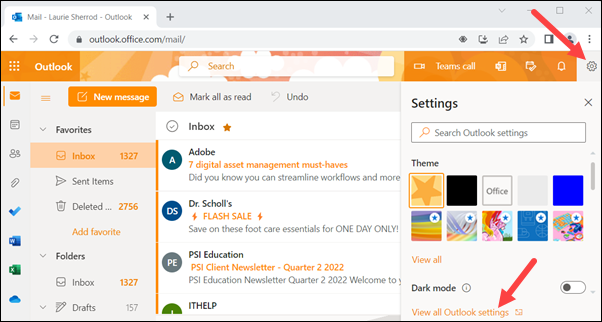 2. Click on General, Mobile devices. You will see lists of mobile phones that you've synchronized with Microsoft Exchange. If you highlight a phone and click on the pencil icon you can see more information about that device. If you click on the Trash icon, it will delete that phone from your list.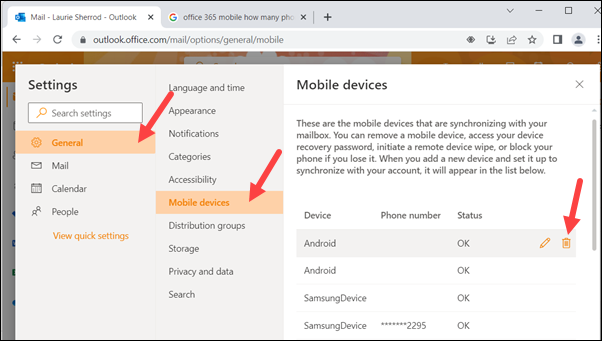 3. Once you remove old partnerships, you can then finish the install.
If you have more questions, email ITHELP@clemson.edu or call 864-656-3494.