ERROR: Access was denied by the access policy
Article ID: 1996 | Last Updated: Tue, Feb 15, 2022 at 10:50 AM
This error message means you supplied an invalid username, password, or failed the duo prompt at the login page.  Just try again user your Clemson username (without @clemson.edu) and your Clemson password.
Failed Login 
(Your session reference will be different.)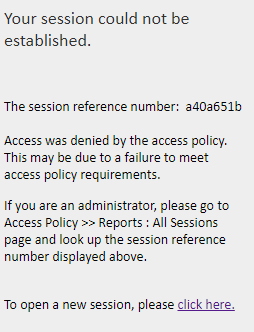 Proper Login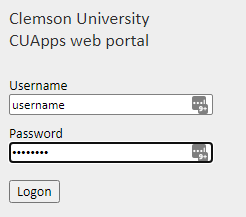 If you have more questions, email ITHELP@clemson.edu or call 864-656-3494.