How to register your device to Clemson for Microsoft software
Article ID: 1814 | Last Updated: Wed, May 11, 2022 at 8:40 AM
HOW TO REGISTER A WINDOWS COMPUTER WITH CLEMSON AND INSTALL COMPANY PORTAL
By registering your device with Clemson University you gain additional access to resources such as Onedrive, Office, Licensed Software, and more.  Registering a device is simple and can be removed by you at any time. All new Clemson students should go through this process.  Employee computers should already be set up.
Warning: Clemson users with Windows 10 Home: A lot of Clemson software including Company Portal is not compatible with Windows 10 Home.  You can check the version of Windows in Settings -> System -> About. All students are entitled to a free upgrade of Windows Home to Windows Education. If you register your device using the instructions below, Windows will be updated (including adding Company Portal).  Unfortunately, there are no prompts for this so a few minutes after installing registering you will need to manually reboot.  
Clemson users with other versions of Windows 10: Registering your Windows computer will also install Company Portal.
REGISTERING YOUR DEVICE WITH CLEMSON
1. Open Settings.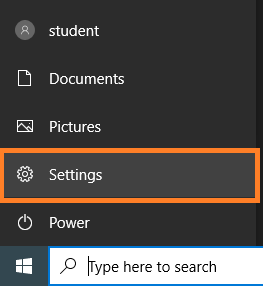 2. Open Accounts.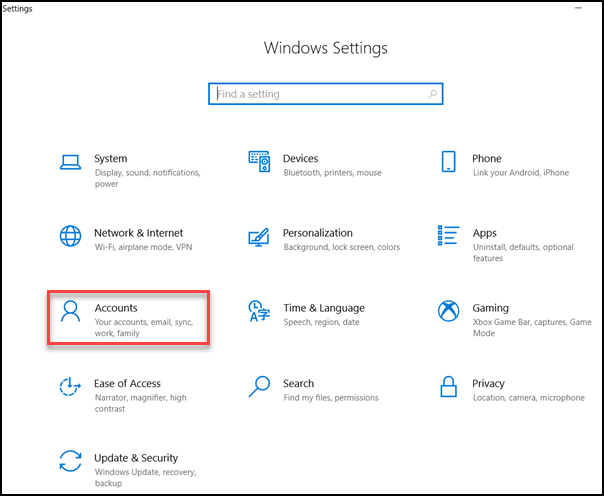 3. Open Access Work or School.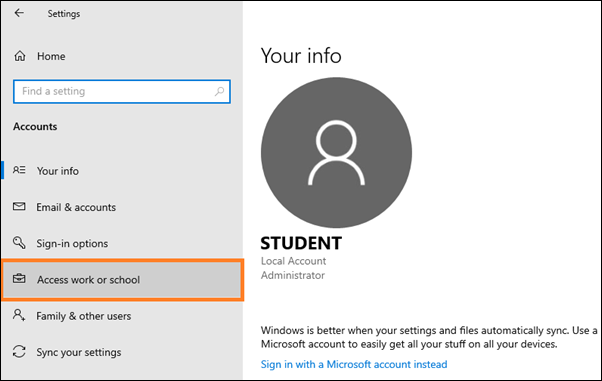 4. Click Connect.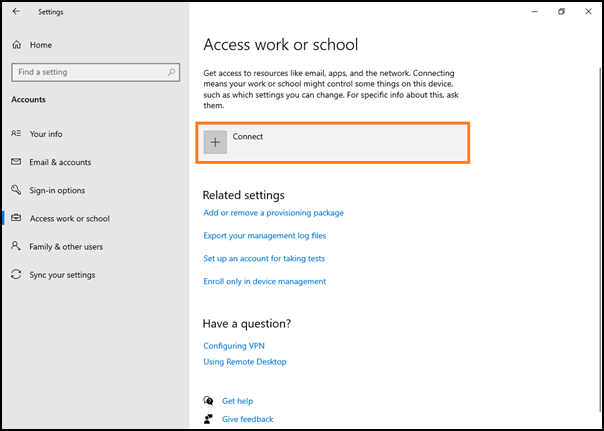 5. Enter your username@clemson.edu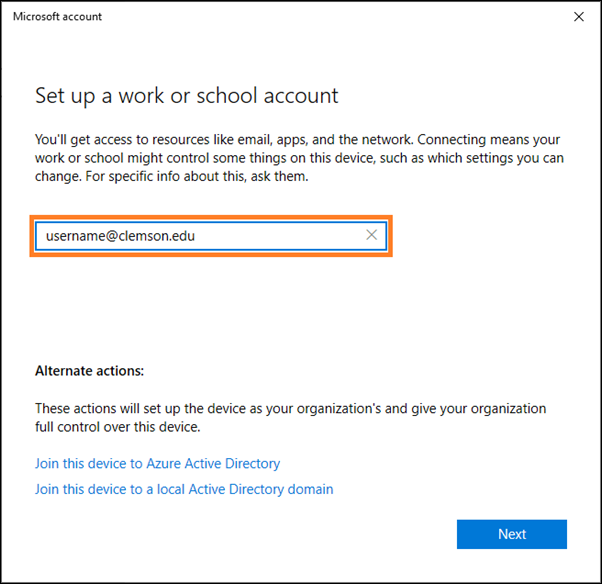 6. Login with Clemson username@clemson.edu and your Clemson password.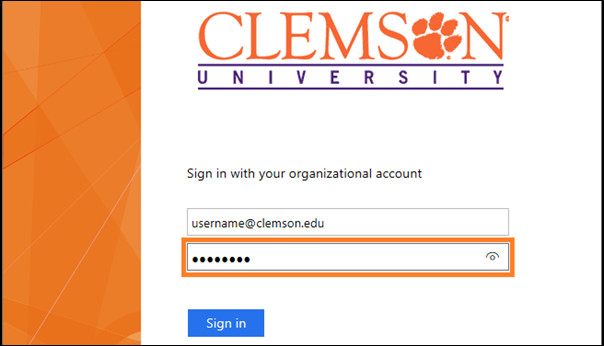 7. Follow additional steps to complete.
The screen will look like this when setup is complete. Under Work or school account, it will show your username@clemson.edu.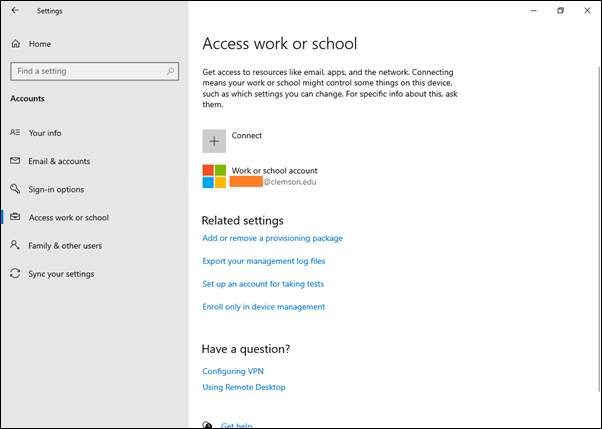 If you have more questions, email ITHELP@clemson.edu or call 864-656-3494.