Gmail Undo Send Feature Setup
Article ID: 403 | Last Updated: Fri, Jul 27, 2018 at 4:10 PM
Gmail Undo Send Feature Setup 
If this feature is activated you can create up to a 30 second delay before an email is sent to retract the email. 
This option is found under settings on your email account page. Which can be accessed by clicking the gear icon as shown below.
Next click Settings.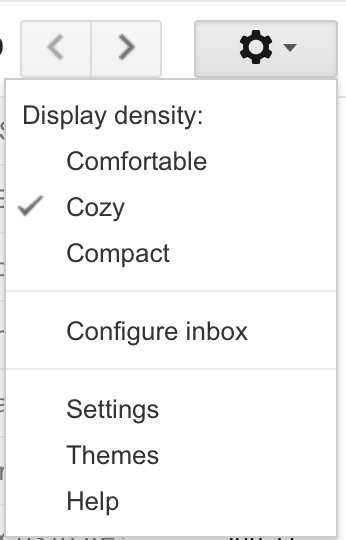 On the next screen scroll down to the option labeled as "Undo Send:"

Click the check box. Now you can alter the time delay by clicking the number next to seconds.