Getting started with WebEx on a mobile device
Article ID: 1268 | Last Updated: Wed, Mar 29, 2023 at 2:51 PM
There are Android and IOS versions of WebEx which you may use to make calls (using your Clemson VOIP number from your phone) or attend meetings on your phone or tablet. Here are the instructions to get started using the app.
Go to your device's Apps Store or Play Store.  Search for Webex and Install it.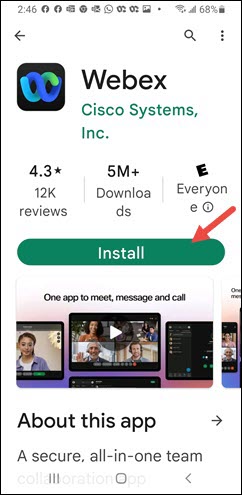 Open the app. You may be asked about allowing recording of audio, taking pictures, making phone calls. Select Allow for all of those.
On the Sign in page, enter your Clemson username@clemson.edu.  Then tap on Next.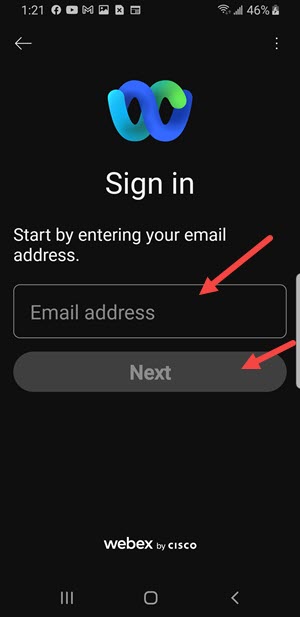 After you click Next you should see a Clemson Login page. Enter your Clemson username and password and tap on Login.
When Webex opens, you will see three options at the bottom of the screen - Messaging, Calling, and Meetings.
CALLING
In this screenshot, notice the yellow triangle with the exclamation point beside Calling. If you want to call using your Clemson office VOIP phone, tap on Calling. You might get a yellow bar at the top of the screen with a connection error. Tap on that. Then you should be fine to use your mobile phone in place of your Clemson office VOIP phone. If you make a call, the caller will see the name and number associated with your office phone.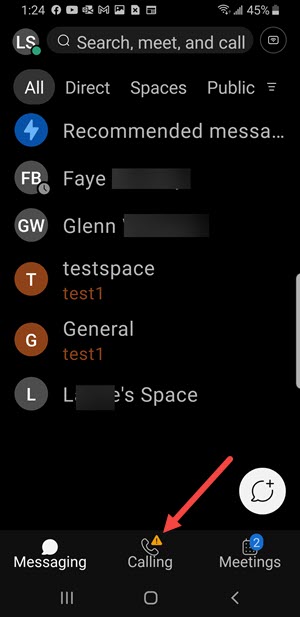 Now you have four choices. You can see Recent numbers, Missed calls, or Contacts. Or you can tap on the Keypad icon in the lower right part of the screen to type in a new phone number.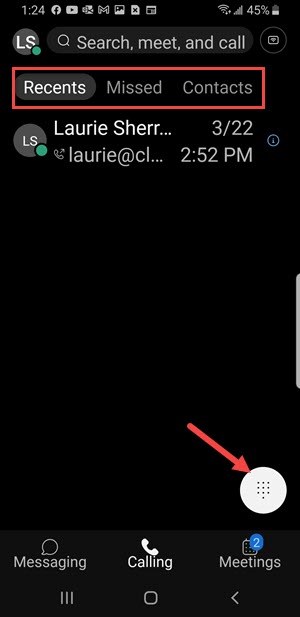 Now you will see a keypad to tap in a number to call.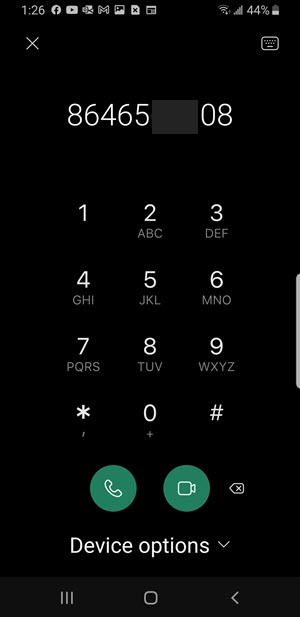 MEETINGS
You can use the Webex app to join meetings. If you want to host a meeting, you will need a different app - Webex Meetings.
If you have more questions, email ITHELP@clemson.edu or call 864-656-3494.