Getting started with WebEx on a mobile device
Article ID: 1268 | Last Updated: Wed, Mar 11, 2020 at 3:35 PM
There are Android and IOS versions of WebEx which you may use to attend meetings on your phone or tablet. Here are the instructions to install the app.
Go to your device Apps Store or Play Store.  Search for Cisco Webex Meetings and click on it.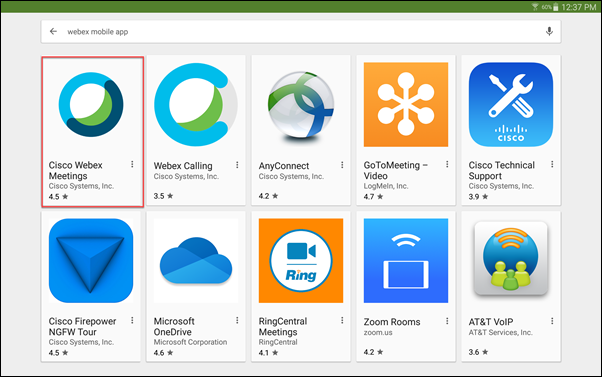 Click Install, Accept, Open, Accept.
If you are emailed an invitation to a WebEx meeting and you click on it, it will open in the App.
Or you can open WebEx and click on JOIN MEETING if you have a meeting number or URL. Once you fill out this form, click on JOIN.

For more information about Clemson remote work options, see https://ccit.clemson.edu/working-remotely/
If you have more questions, email ITHELP@clemson.edu or call 864-656-3494.