HOW TO: Get a Clemson Google Apps Account Step by Step - Faculty/Staff
Estimated Reading Time: 2 Minutes
Here are step by step instructions to create a new Clemson Google account.
All students should have Clemson Google accounts. These instructions are for faculty and staff who do not have Clemson Google accounts. (New students who have issues should use this article: https://ccit.clemson.edu/support/kb/?id=246 )
Go to https://www.clemson.edu/emailforwarding. You will be required to accept a Clemson Duo request and log in using your Clemson user name and password.
You should now see the Email Control Panel. To create your new account, click on the box next to "Use Google Apps for Education", then click Save.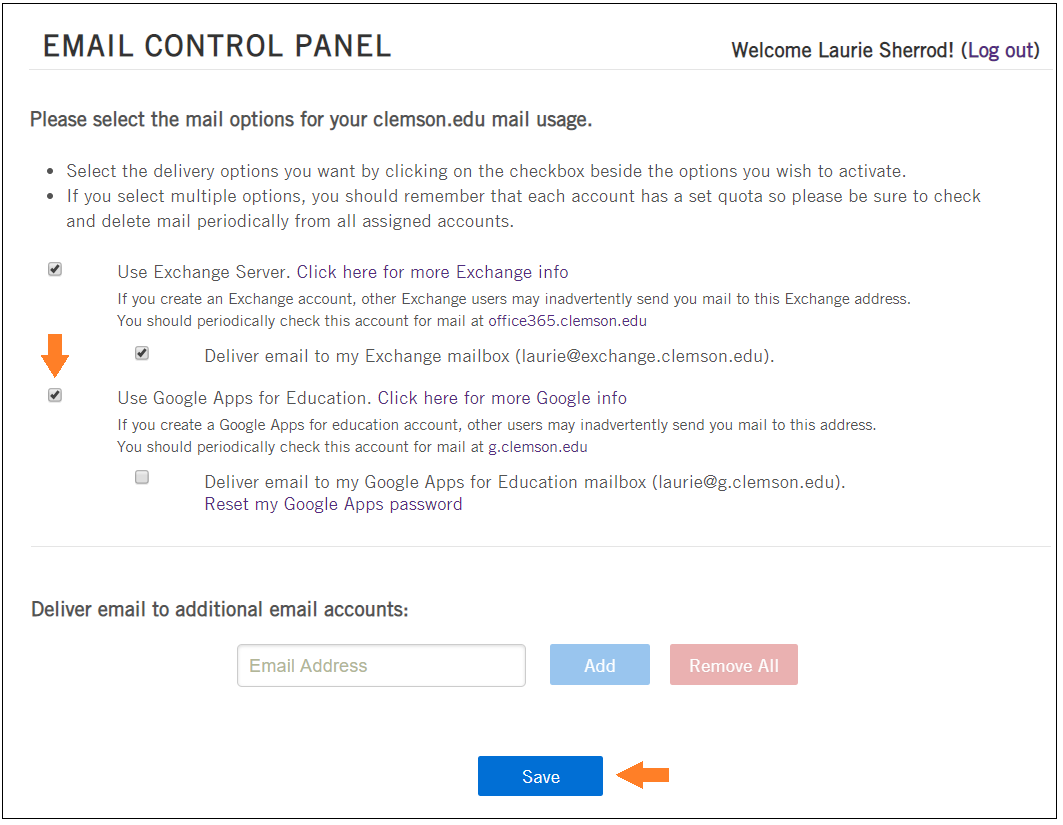 Next you will be asked to accept the terms. Click Yes.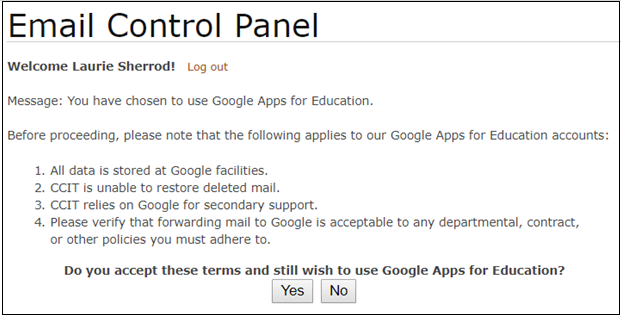 A temporary password will be assigned for your new Clemson Google account. It will be random letters and numbers. Either write it down or select it and copy to the clipboard. Then click on the link "click here to login to g.clemson.edu".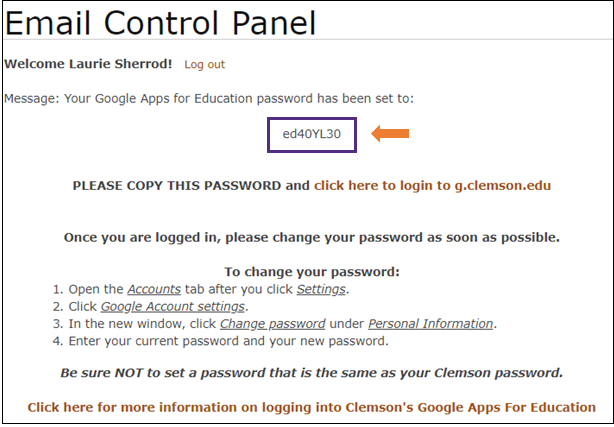 Next you will see the option to sign in to your new account. If it does not show your Clemson user name @g.clemson.edu as the account address, you may need to type it in. (It might show some other gmail address previously used in your browser.) Click Next.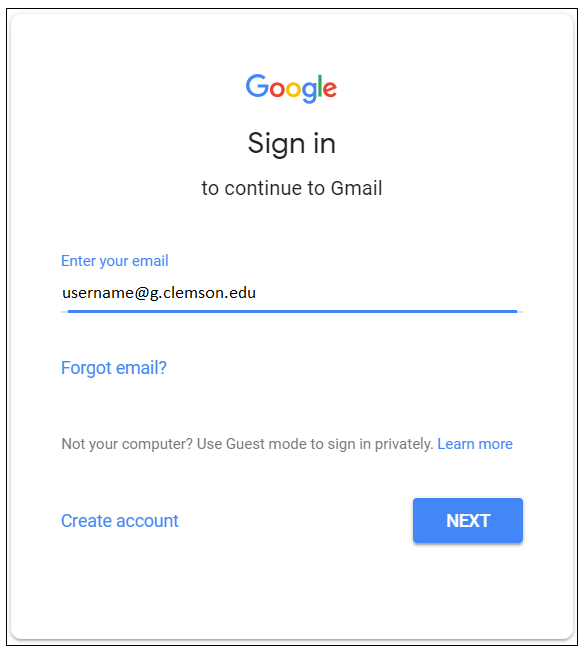 When it asks for your password, either type in the temporary password you wrote down earlier - or paste it in. Then click Next.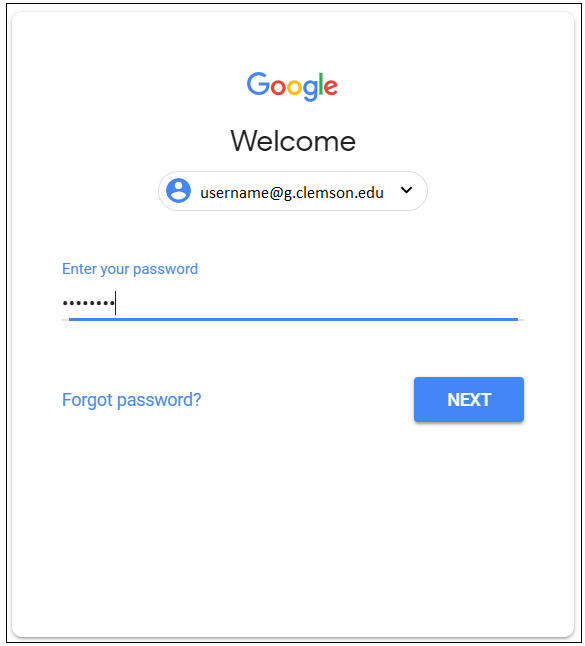 You should now see information about Google terms of service. Click Accept.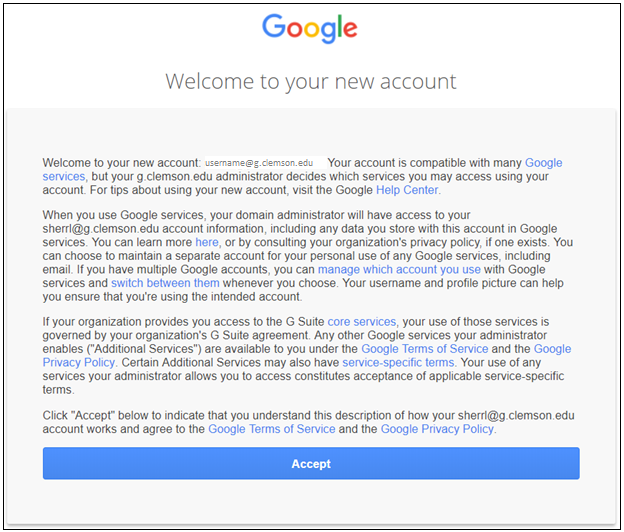 Since the password you just used was temporary, you will now be asked to create a new password. Confirm it by repeating in the second box. Then click on Change Password.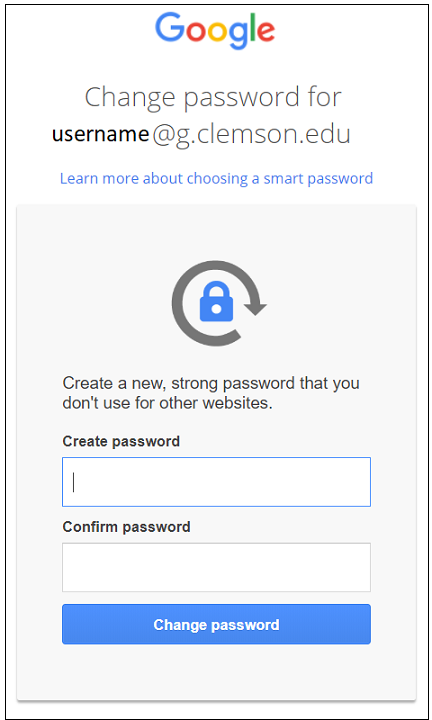 You will be given the option of selecting a recovery phone number. It's a good thing to do. However, if you ever do have a problem with your Clemson Google password, it can be reset on the Clemson email forwarding page (accessed at the top of these instructions). If you want to do that now, click Update. Or if you're ready to go to your new account, click Done.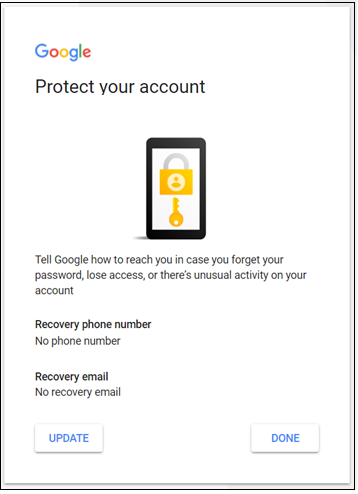 Your new Clemson gmail address will be on your screen now. Note that if you click on the nine dots in the upper right hand corner, you will see the other Clemson Google Apps - which include Drive, Photos, Calendar, and more.
If you have more questions about this, email ITHELP@clemson.edu or call 864-656-3494.