LabVIEW Network Licensing
---
LabVIEW Network Licensing
Copy the servers.ini file from the Documentation folder to this folder on your local machine:
C:\ProgramData\National Instruments\License Manager\Data
Replace the current servers.ini file if it exists.
When you open NI License Manager (which should have installed with LabVIEW), you'll see the following
warning: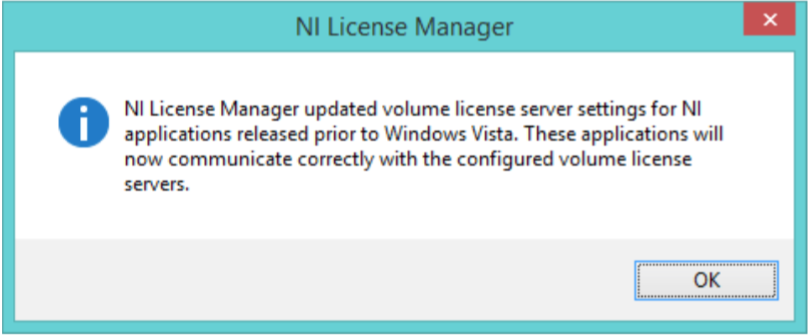 Click OK.
The NI License Manager should now show license6.clemson.edu at the top of the license search list. You
can deactivate a local activation (if you have one) by clicking on Local Licenses > LabVIEW > [activated
product name] and choosing Deactivate...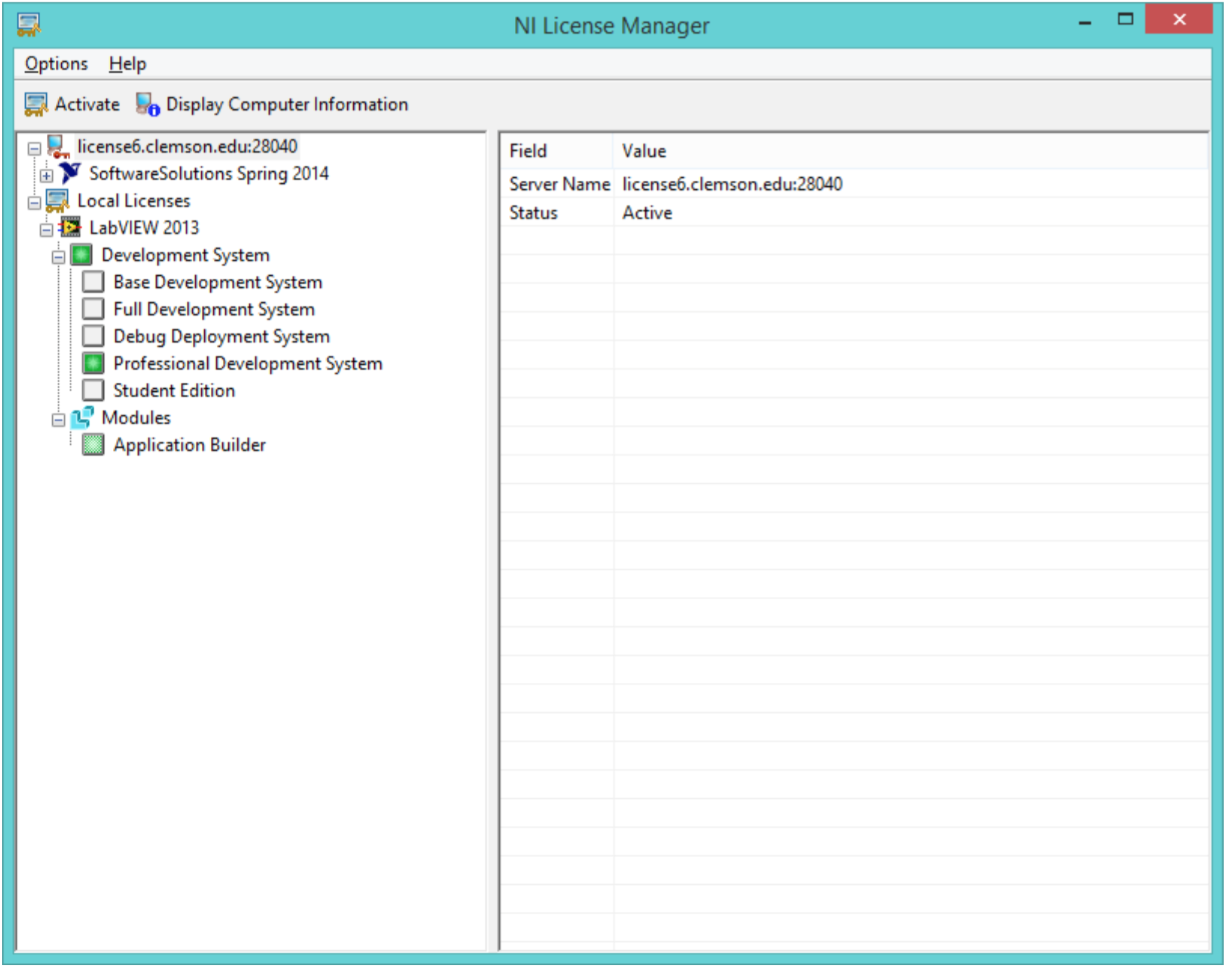 ---
Article ID: 380
Created: May 27, 2016
Last Updated: May 27, 2016
Author: Faye Buckley
Online URL: https://hdkb.clemson.edu/phpkb/article.php?id=380