Arena 14.0 Installation Instructions (Windows 8/8.1)
---
Arena 14.0 Installation Instructions (Windows 8/8.1)
Enabling .NET Framework 3.5 Windows 8/8.1
On the Start screen (tiles), start typing Control Panel. As you enter that name, the Control Panel icon appears under the Apps heading.
Choose the Control Panel icon, choose the Programs icon, and then choose the Turn Windows features on or off link.
Make sure that the .NET Framework 3.5 (includes .NET 2.0 and 3.0) checkbox is selected, and then choose the OK button. You don't need to select the check boxes for any child nodes for optional components of the .NET Framework. The .NET Framework 3.5 is enabled if it wasn't already.
Installing Arena 14.0

Extract the Arena14.zip (this is screenshot is using the built in Win8 Zip Extractor)

Open the extracted folders right click on the setup.exe to select Properties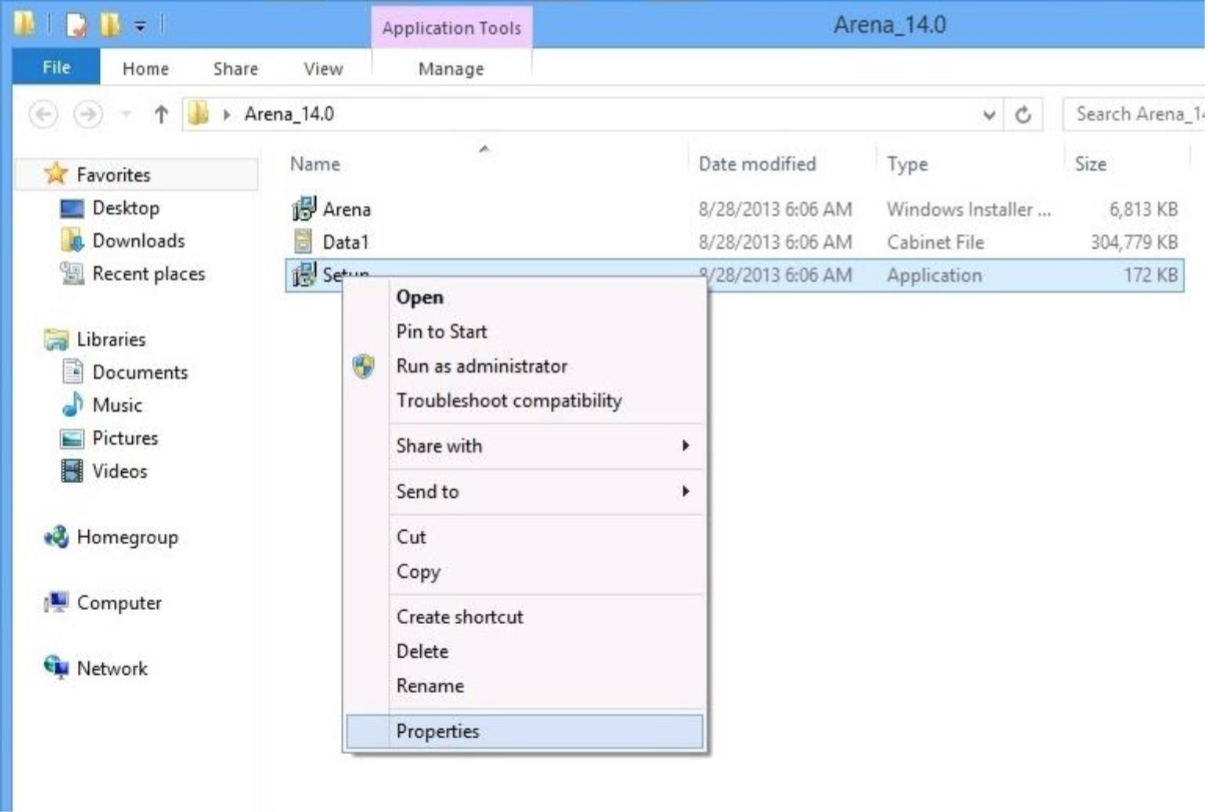 In the Properties window select the Compatibility tab and select Windows 7 from the dropdown menu.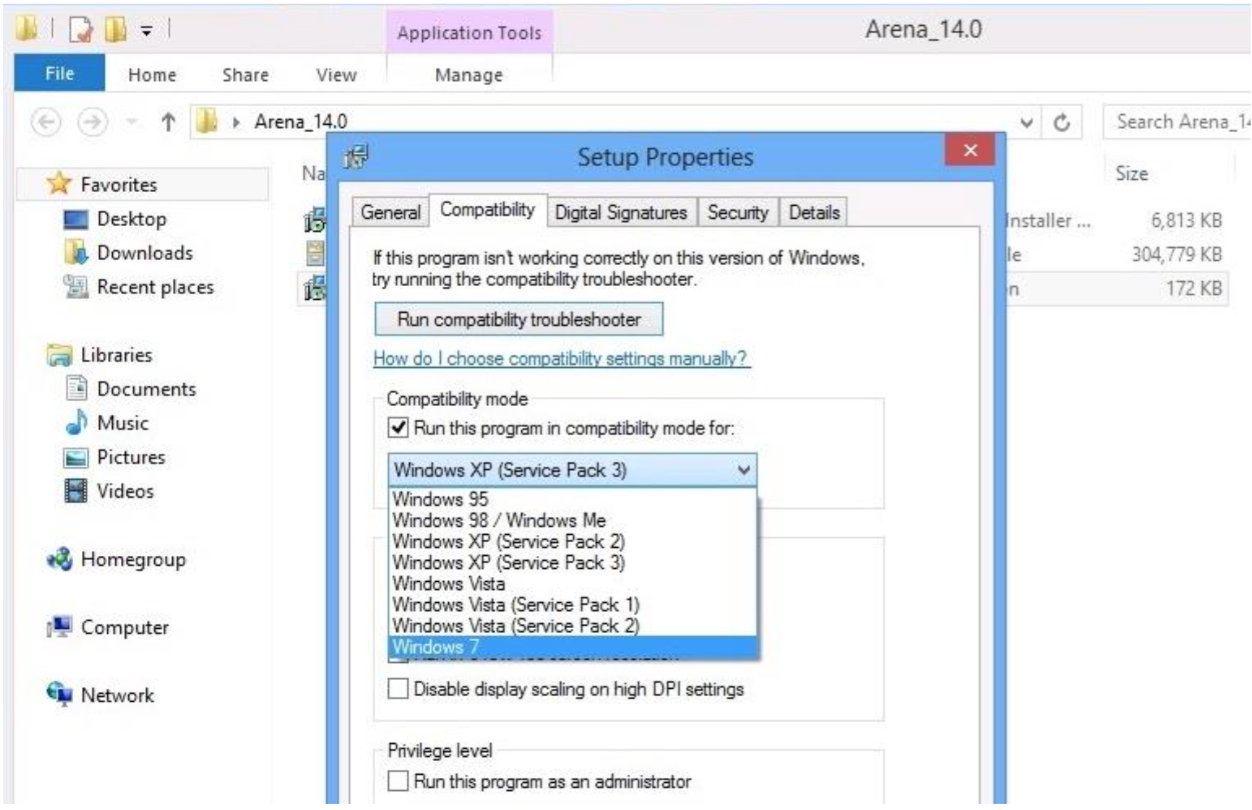 Now run the setup.exe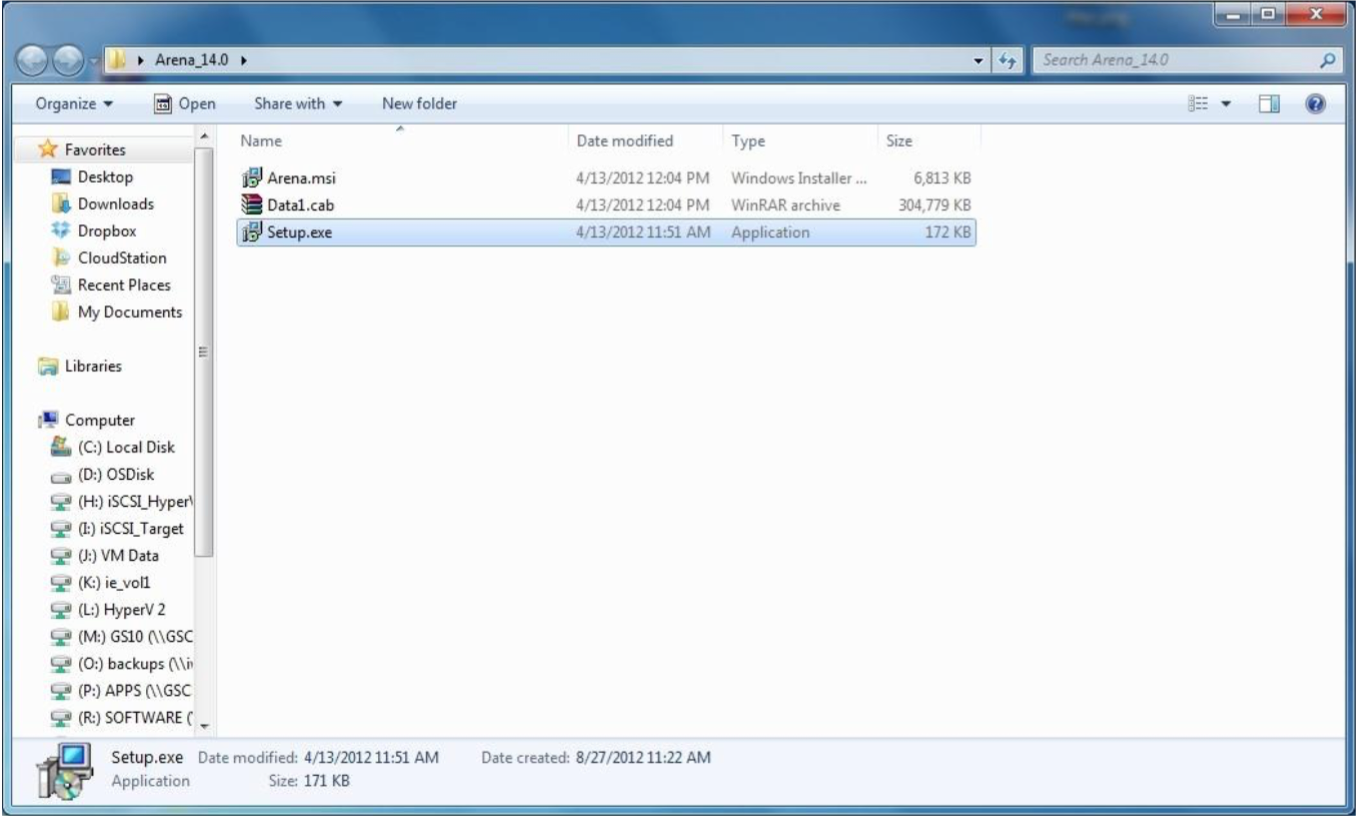 Now continue through Next.
Accept the license agreement and click Next.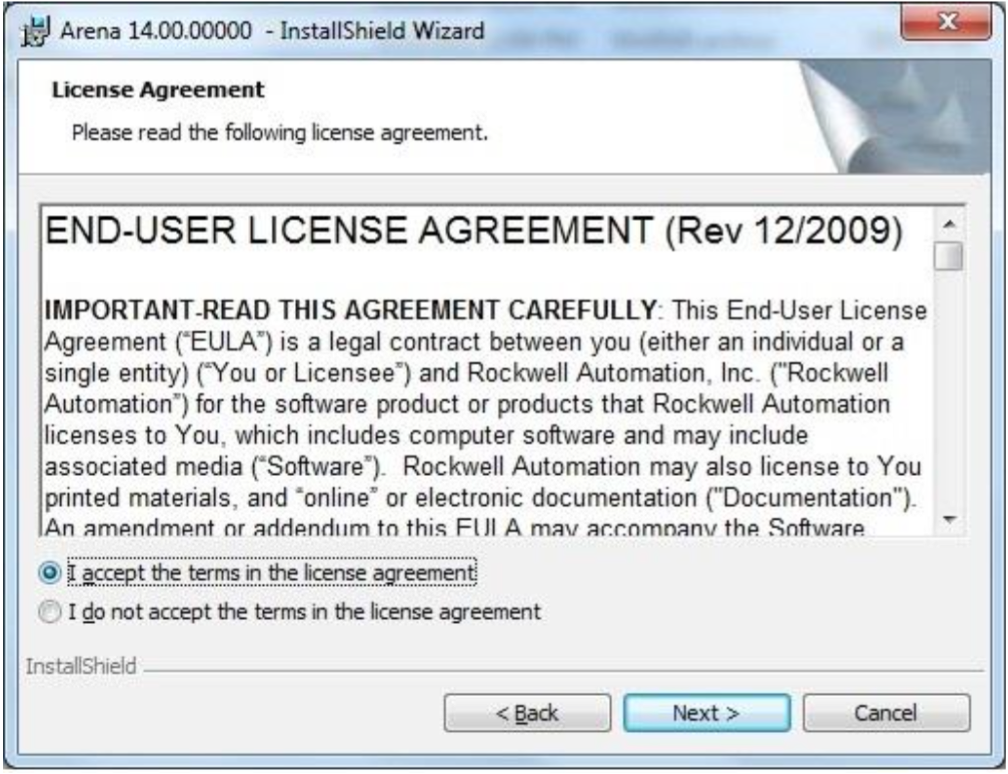 Type in STUDENT for the serial number and click Next.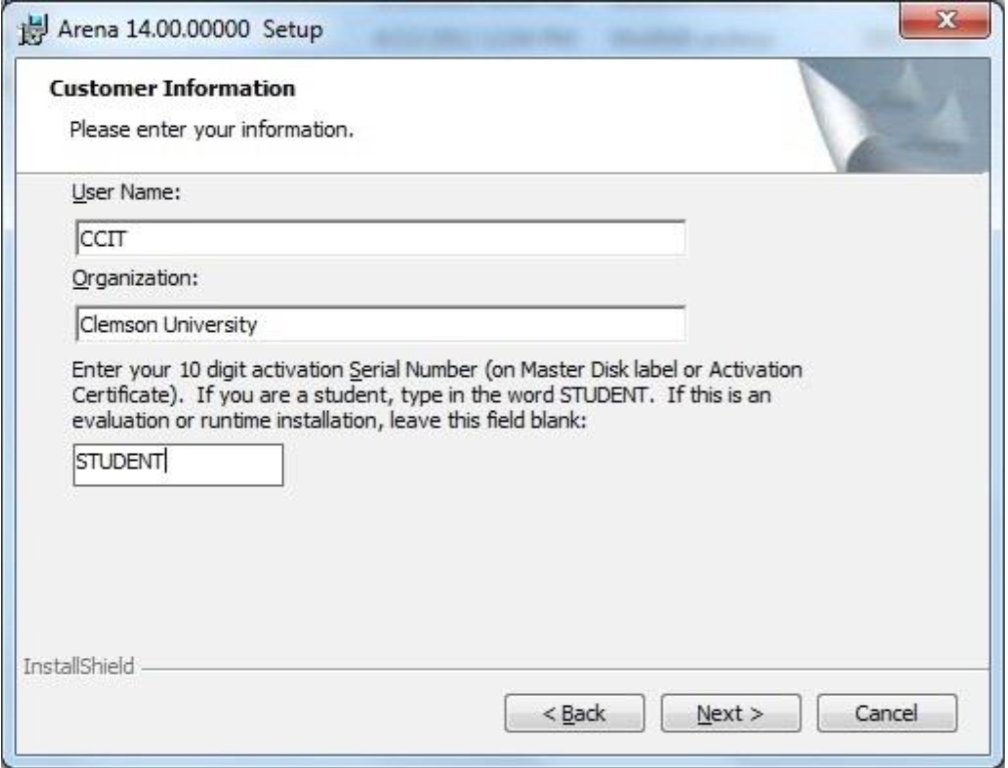 Select the Custom setup type and click Next.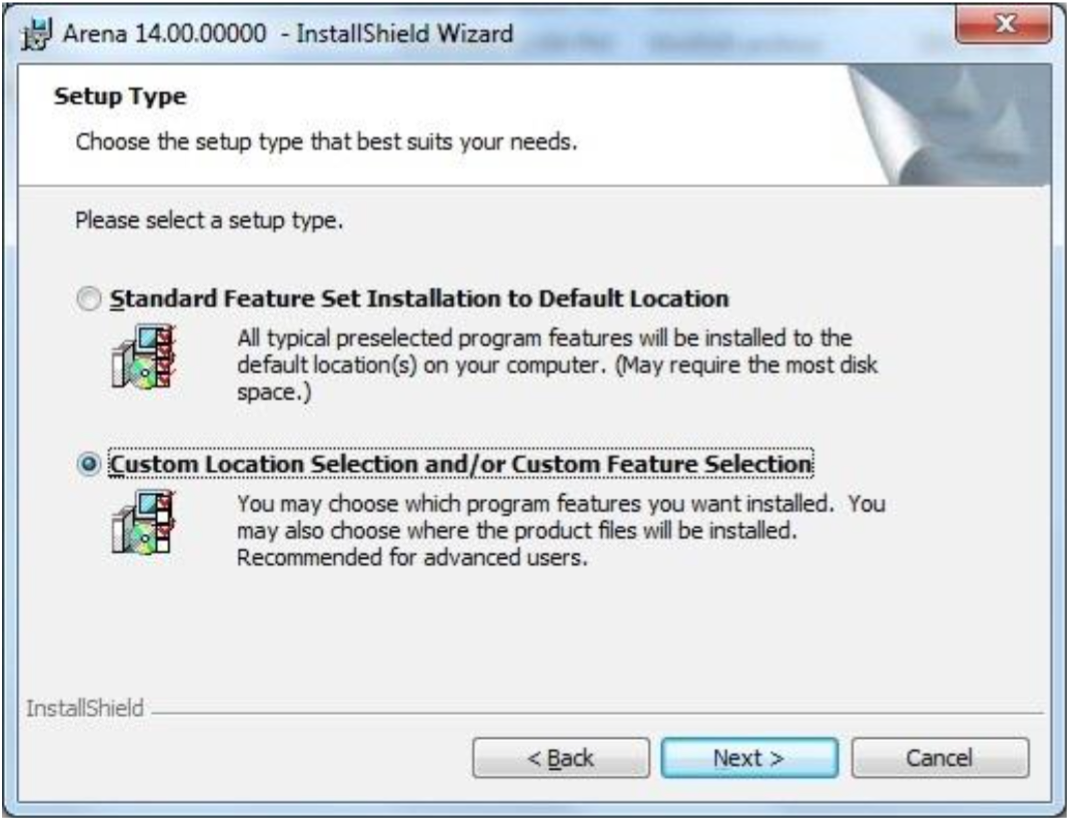 Click Next and Install.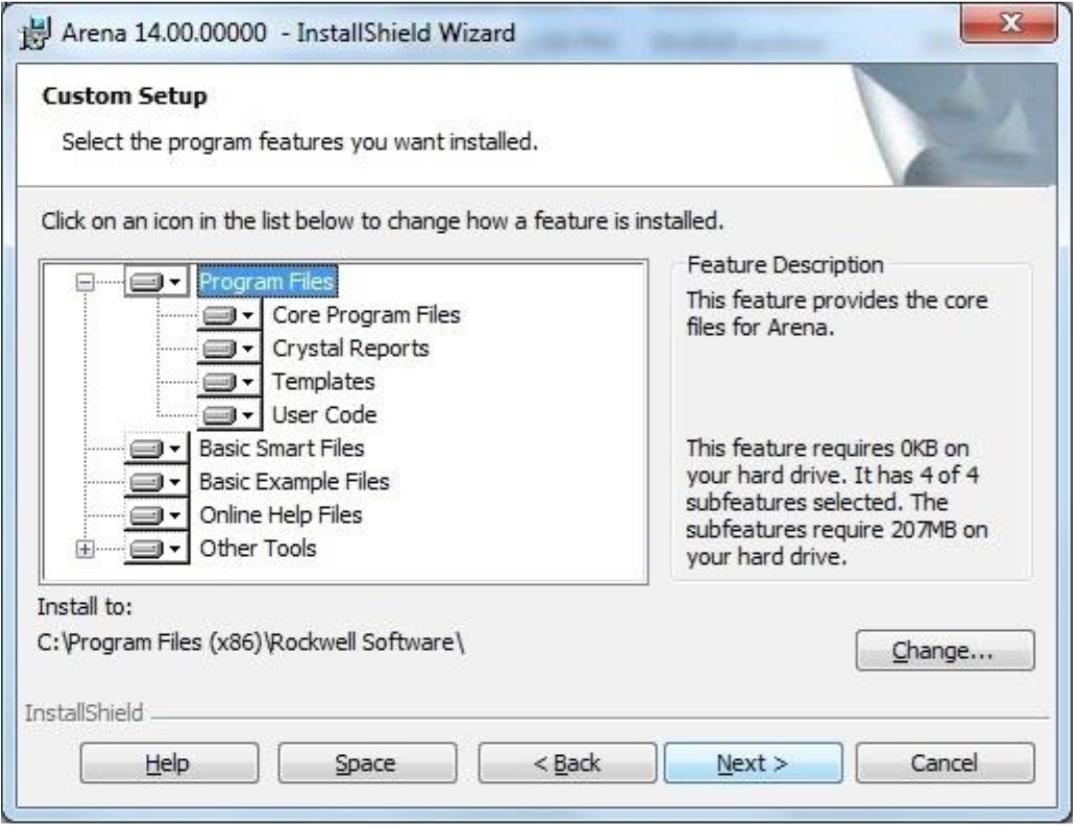 Once the installation is complete select Finish.
---
Article ID: 363
Created: May 23, 2016
Last Updated: May 23, 2016
Author: Faye Buckley
Online URL: https://hdkb.clemson.edu/phpkb/article.php?id=363