How to Install and Use Box Drive
---
HOW TO INSTALL AND USE BOX DRIVE
Box Drive is the Box app that allows you to stream the contents of your Clemson Box to your desktop. It appears in your Finder (Mac) or File Explorer (Windows). You can see all of the files, add files, etc. directly from the desktop without a browser (but you must be connected to the Internet).  The files all still reside in the cloud.
If you want to store copies of some folders directly on your computer's hard drive, there is an option to do that on a folder by folder basis. That way you could access those folders when you are not connected to the Internet. When you later connect, any changes are synced to the cloud.
Here are instructions on how to install, set up, and use Box Drive. (Note that if you have an older app named Box Sync, it is recommended that you remove it first – although the new app should remove it. You cannot use both at the same time.)
First, go to https://clemson.box.com and log in with your Clemson credentials.
Click on the circle in the upper right-hand part of the page (it could be your initial or picture if you have uploaded one to your Box profile). Then click on Apps.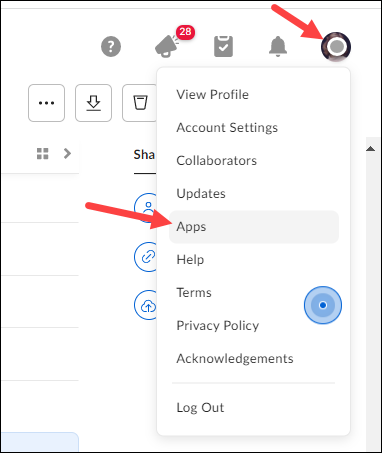 In the search box at the top of the Apps page, type in Box Drive and search for that.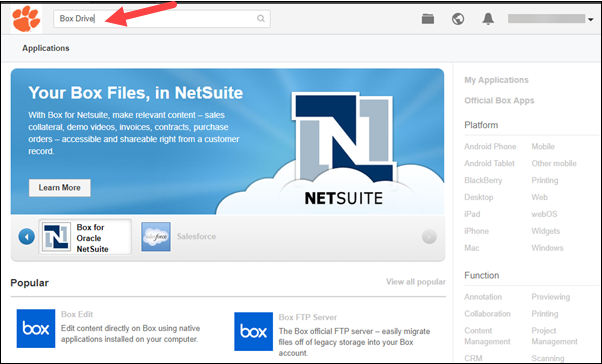 Click on the Box Drive app.

Now click on the + Add.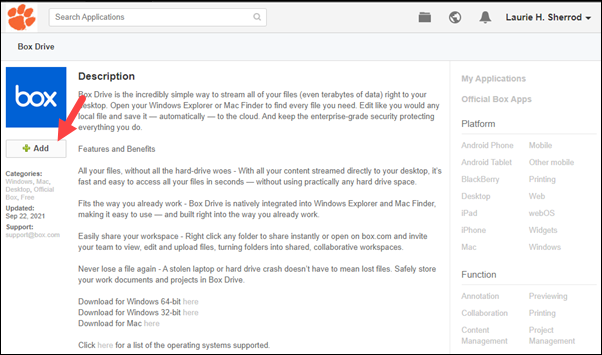 You should get an option to download the version of Box Drive for your OS. After it downloads, click on Open.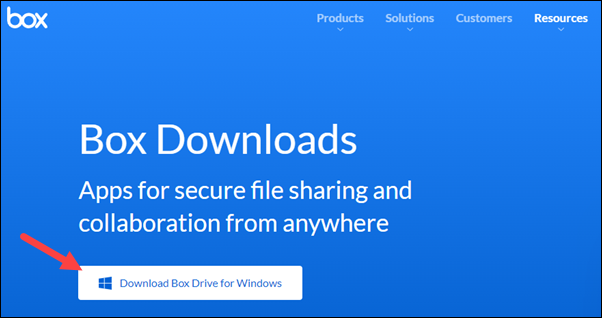 When it finishes installing, it will ask you to log in. Fill in your username@clemson.edu (no "g") and click Next.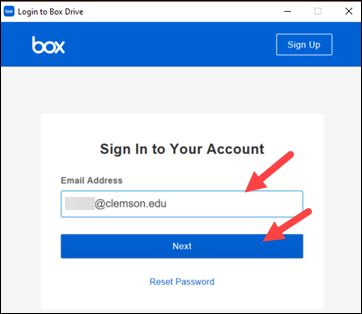 Next you will see a Clemson log in page asking for your Clemson username and password.
Then you will get a tour and after several screens may click Finish.
Now if you open your File Explorer or Finder, you should see an item named Box that shows all of your Clemson Box folders.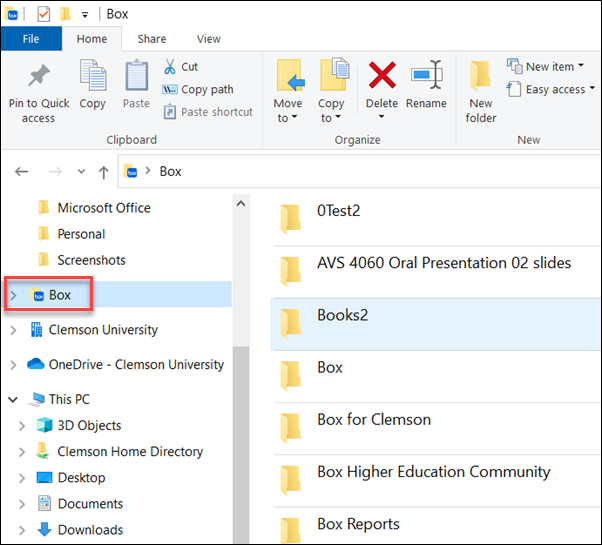 If you need for one (or more) of the folders to be copied to your computer's hard drive, right click on the folder. Click on Make Available Offline.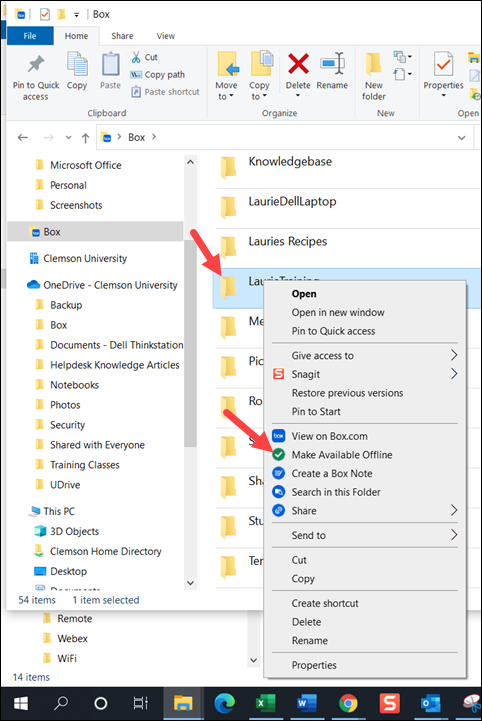 Now you will see a green checkmark next to that folder.  Note that if you select a folder that has large files (like videos) or your Internet connection is slow, there might be a slight delay as files are downloaded – but eventually the green checkmark should appear.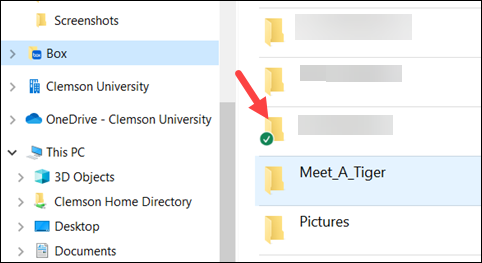 If you later change your mind and do not want a copy of that folder stored on your hard drive any more, right click again and select Make Available Online Only.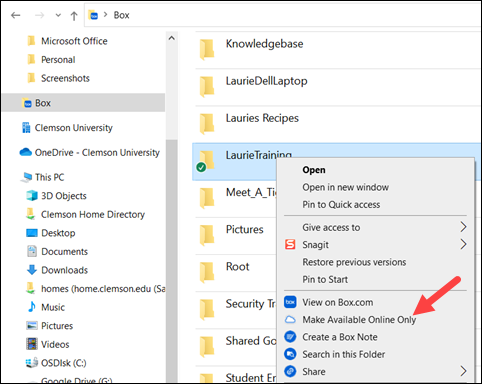 If you have more questions about Box Drive, email ITHELP@clemson.edu or call 864-656-3494.
---
Article ID: 2423
Created On: Wed, Oct 27, 2021 at 11:42 AM
Last Updated On: Wed, Nov 17, 2021 at 8:14 AM

Online URL: https://hdkb.clemson.edu/phpkb/article.php?id=2423