To access the Software Repository from Windows 10, please follow the steps below:
First, open the folder in the taskbar and click on This PC. If the little caret (arrow) in the upper right hand corner is pointing down, click on it to make it point up so you can see the ribbon. If it is pointing up and you already see the ribbon, leave it alone.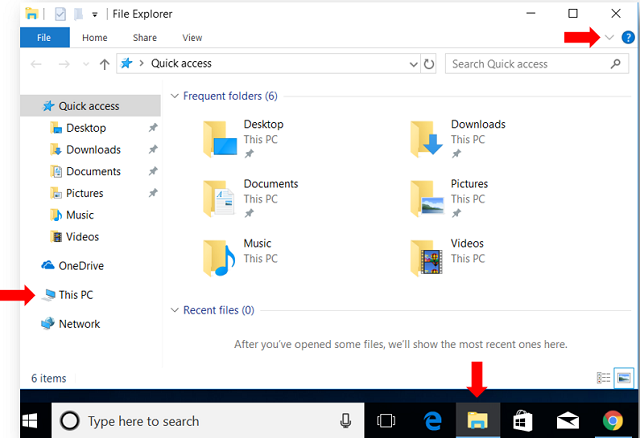 Next, click on "Map network drive" at the top, then click "Map network Drive".

Enter "\\software.clemson.edu\software" (without the quotes) as the "Folder". Uncheck the box that says "Reconnect at logon" and check the box that says "Connect using different credentials". The Drive letter at the top does not matter (as long it is one not already visible in the "Computer" window, you will have a C: drive and possibly others). When this is all filled out, press "Finish" at the bottom.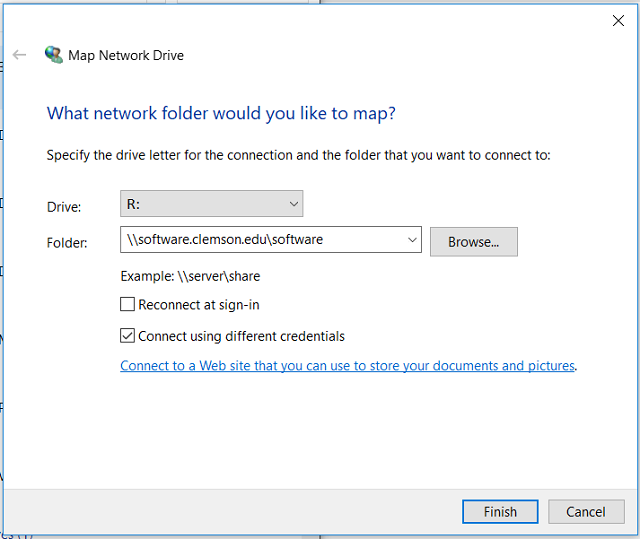 Enter your own Clemson username and password when prompted and then press "OK".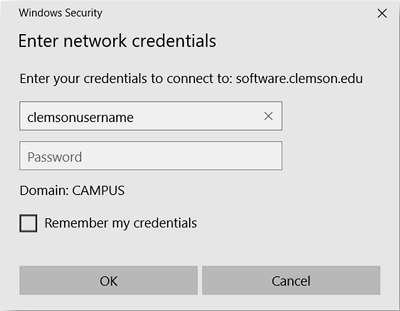 The software drive can now be accessed from "This PC" in the folder. It will be called "software" and associated with the letter you selected (R in this example). When you are finished, it will disconnect when you restart your computer or if you Right Click on it and select "Disconnect".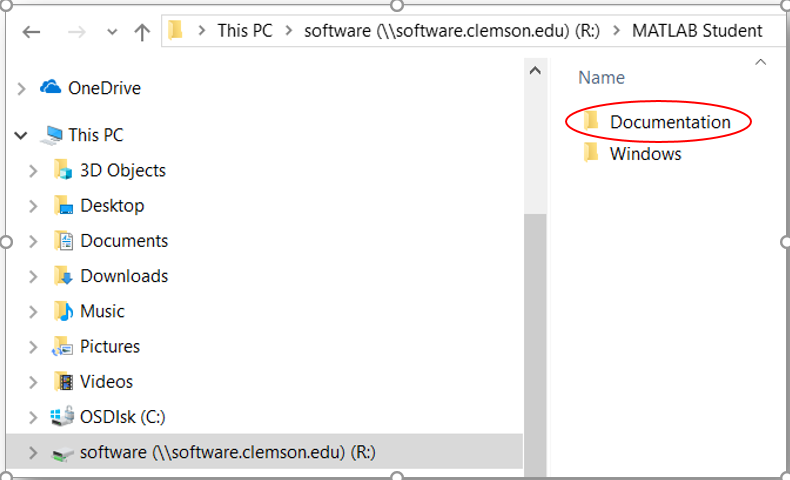 Once in the Repository
Scroll down until you find the software that you would like to install. Some applications that you will install will be divided into subfolders sorted by operating systems. For instance, scroll down until you see the Microsoft Site-Licensed folder. Double-click the folder and you will see a subfolder for each operating system.

For some applications, there will be a folder titled "Documentation" or a file named "readme". Certain programs will have important installation keys and notes in this folder, so it is good practice to read the files in this folder before starting an installation.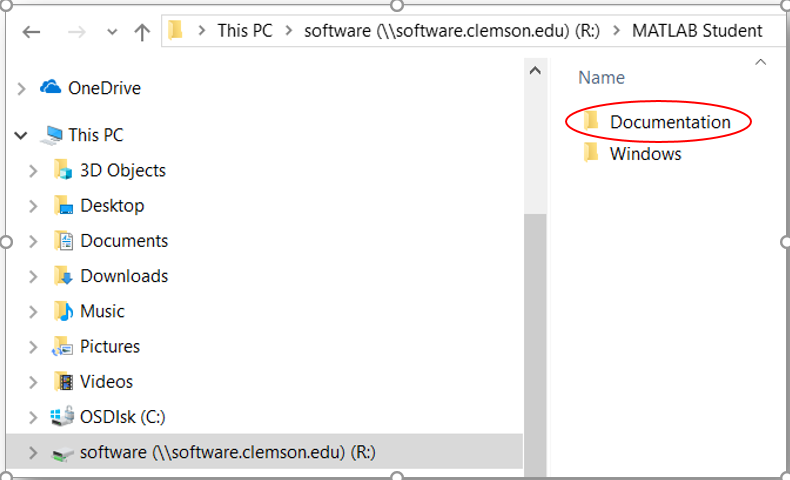 To temporarily see the file extensions for the files in the folders, click on the View tab, and then click "File name extensions".  (You can turn this off later if you do not need it.)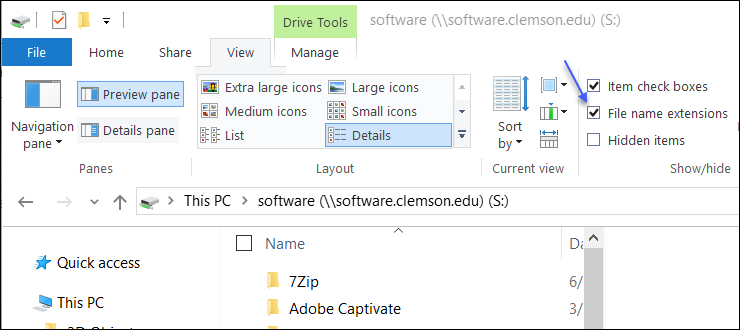 Lastly, to install a piece of software look for one of the files that say include the word Install or Setup and have a file extension of .exe or .vbs.

In this example, to install the software double click on "CU_Install.vbs" and follow the on screen instructions. If you do not see an .exe or .vbs file that seems to be the installer, then you may need to refer back to the "Documentation" folder or one of the text files mentioned earlier.