Note: Google File Stream will work with a Clemson Google account, but may not be available for a private Google account.
Google Drive File Stream streams all of your Google Drive files and folders from the cloud to your computer. It is the recommended app to replace Google Sync.
1. Go to your Windows Control Panel, Programs (or your Finder on a Mac) and uninstall any Google Drive or Google Sync or Google Backup and Sync applications you have installed on your computer. Restart your computer.
2. Open Chrome and go to  this URL:
https://support.google.com/a/answer/7491144?utm_medium=et&utm_source=aboutdrive&utm_content=getstarted&utm_campaign=en_us
Scroll down to Windows or Mac – and select Download now under GoogleDriveFSSetup.exe.  As the file downloads, you will see it in the taskbar. When it is finished, click on the up arrow beside the file in the taskbar to open it.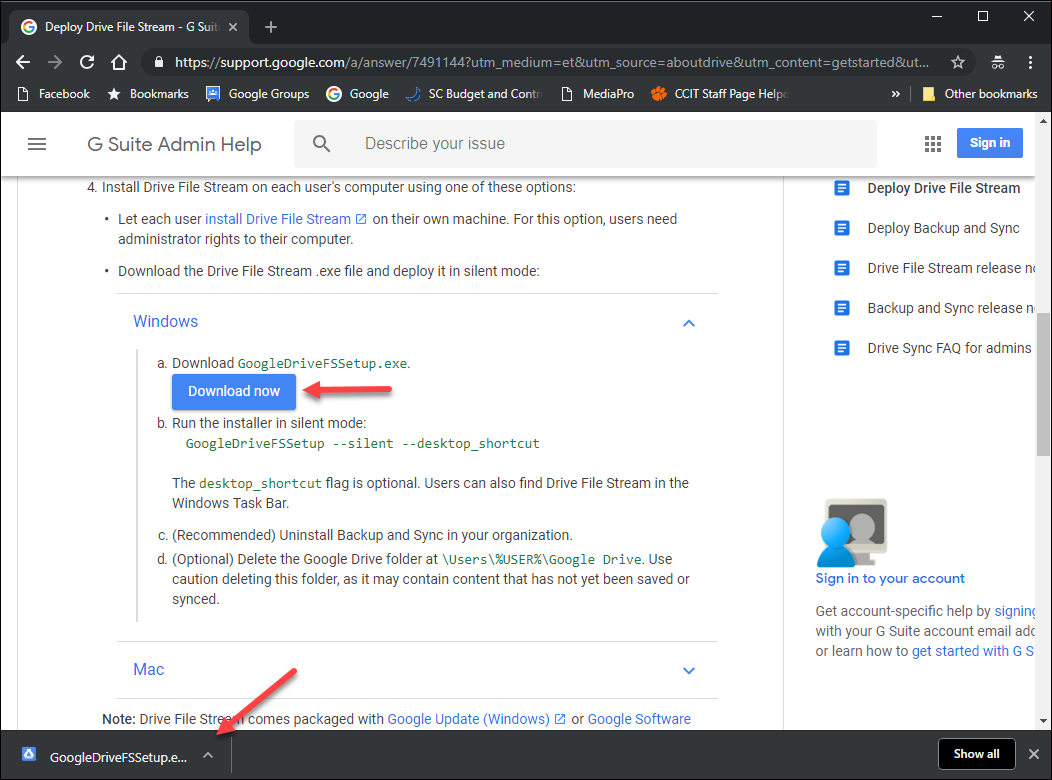 3. It will ask if you want to install Google Drive File Stream?  Click on Install.
4. It will ask for your Clemson Google account user name. Enter your Clemson  user name @g.clemson.edu .
5. It will ask for your Clemson Google password. Enter it and click on Next.
6. You will see some blue help screens , click on the right arrow to proceed through them.  At the end, you will see OPEN GOOGLE DRIVE FOLDER. Click on that.
7. Now you will see a file manager window that shows "Google Drive File Stream" as a mapped network drive.  If it is open, you will see a folder named "My Drive" and all of your Google Drive folders will be under that.  These files will not be stored on your computer – they will continue to be on a Google server – so they will all appear at once (no syncing). You may open and/or edit them and save - and they will save in your Google Drive. Or you may drag and drop files or folders.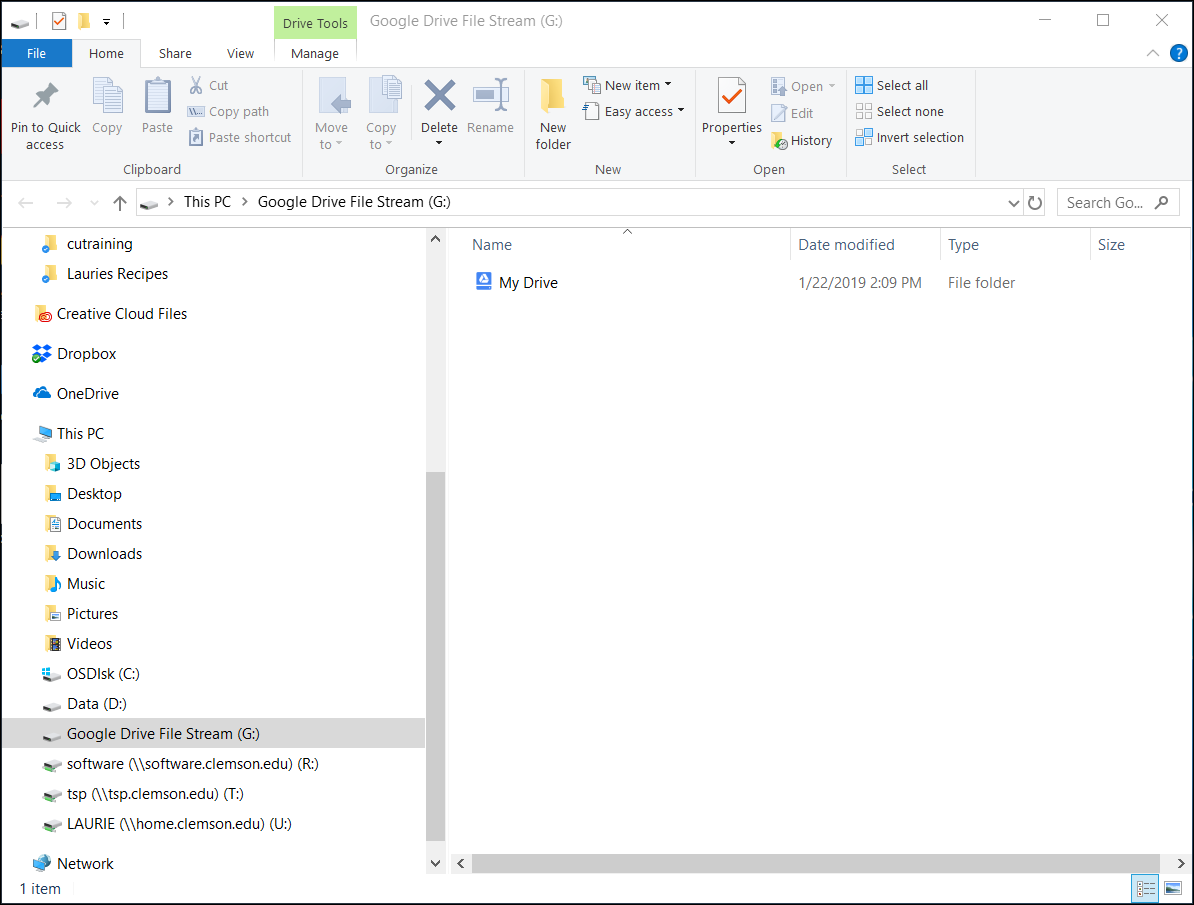 If you have more questions, email ITHELP@clemson.edu or call 864-656-3494.