Note: Google Drive Desktop (previously File Stream) will work with a Clemson Google account, but may not be available for a private Google account.
Google Drive Desktop streams all of your Google Drive files and folders from the cloud to your computer. It is the recommended app to replace Google Sync.
1. Go to your Windows Control Panel, Programs (or your Finder on a Mac) and uninstall any Google Drive or Google Sync or Google Backup and Sync applications you have installed on your computer. Restart your computer.
2. Open Chrome and go to your Google Drive (shortcut:  https://drive.google.com). Click on the Settings (Gear) for Drive. Then click on Get Drive for desktop.

3. Click on the download button for your operating system. You will see GoogleDriveSetup file download. Click on it to start the installation.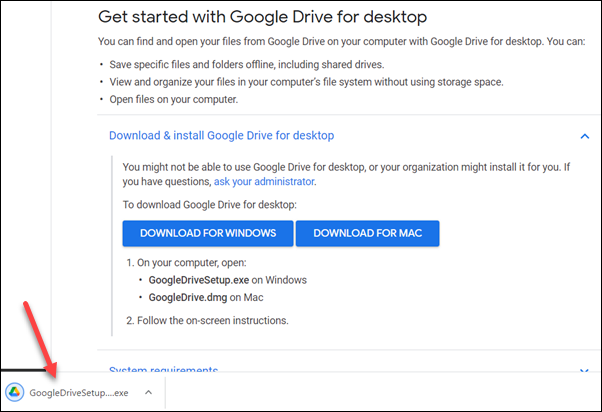 4. It will ask if you want to install Google Drive Desktop?   If you prefer, uncheck the shortcut options. Click on Install.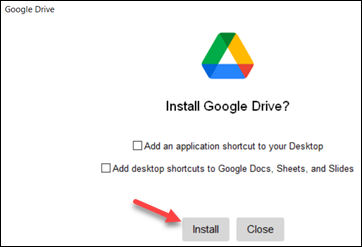 5. It may ask for your Clemson Google account user name. Enter your Clemson user name @g.clemson.edu and your Clemson Google password.
6. When it is finished, click Close. Then you should find a Google Drive icon in the tray. Click on it to open it.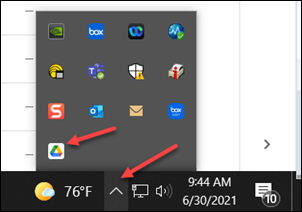 7. When it opens, click on the folder icon in the upper right part of the window. You can change settings by clicking on the gear.  You can see your files and folders by clicking on the folder.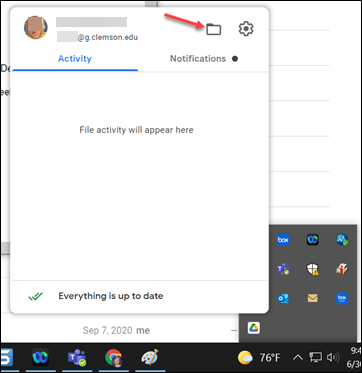 8.  After you click on the folder, it will take you to Google Drive folder.  Click on My Drive.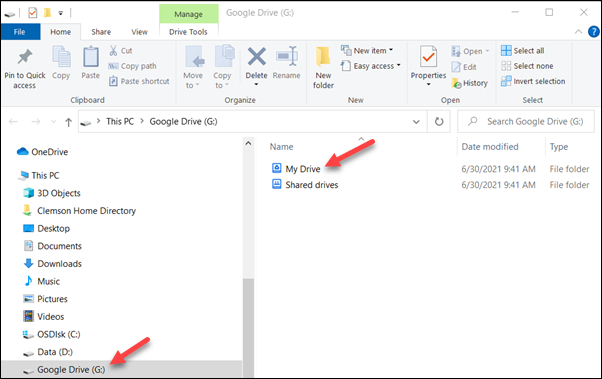 9. Now you will see your Google Drive files and folders. Note you can also get here through your File Explorer.  This does not directly download all of the data to your computer. But you may add files / folders or edit directly from your computer and it will sync to Google Drive. You can also select files or folders to be available offline.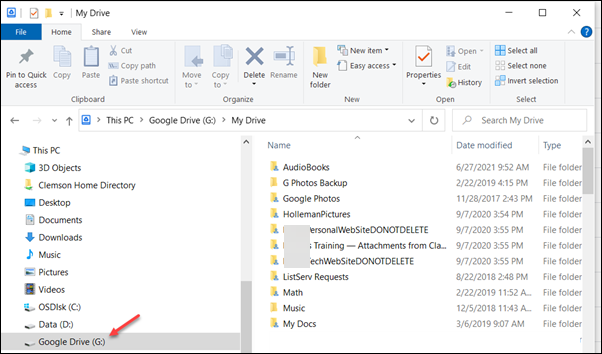 If you have more questions, email ITHELP@clemson.edu or call 864-656-3494.