Go to https://central.clemson.edu and log in with your Clemson user name and password.
Notice that this will not work with Canvas workgroups. And you must be an owner of a workgroup to edit it.
Find a group that has the Edit option beside it and click on the group or the Edit button: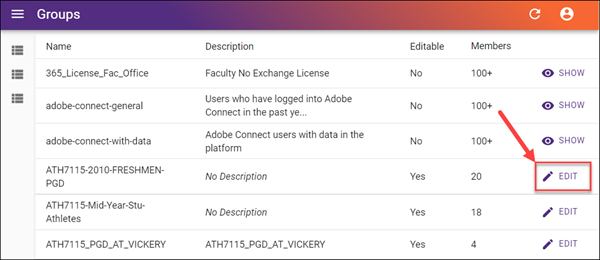 Once you are in the Settings, you should see a Box.com slider button. By default it is turned off. You may turn it on to create a Box.com folder for the group.  The owners of the group will become Editors of the Box folder. Members of the group will become viewers of the Box folder. The name of the group will match the name of the folder. In this case, the name of the group is ClemsonTigers.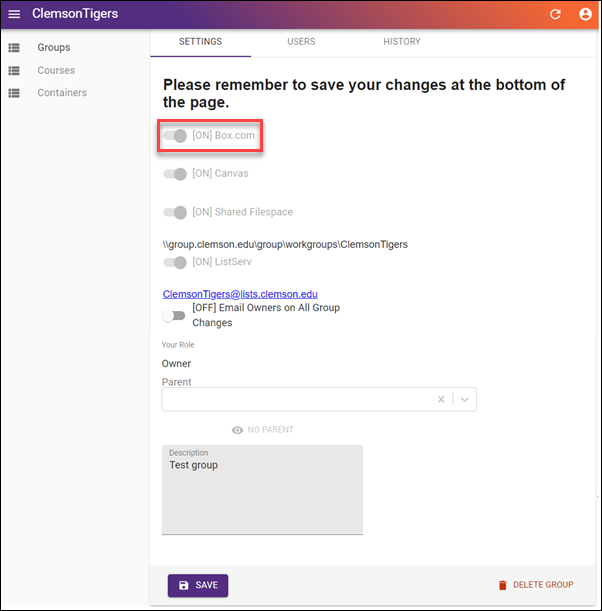 Here we have logged in to Clemson Box using https://clemson.box.com using a Clemson user name and password. Now we see the new folder named ClemsonTigers. Note that the owner is "Clemson Box Provisioning Driver" which is a special Clemson administrative account. One advantage to doing this is if the owner of the group leaves Clemson, the folder will not be deleted since it is owned by Clemson.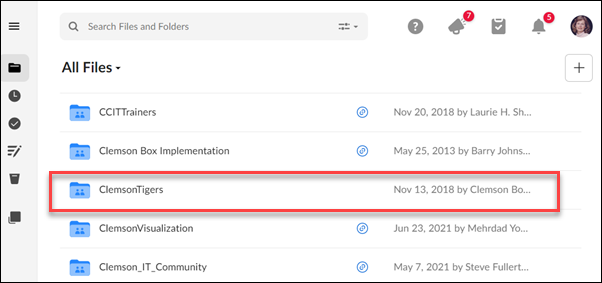 If you open the folder and look on the right side of the screen, you will see the people in the workgroup are collaborators. Owners of the group have Editor rights to the folder. Members of the group have Viewer rights to the folder.  Box Editors can add or delete files. Box Viewers can view files. An Editor can change the rights of a Viewer from here if they need to.  Or if they know before turning the Box.com on in Central, they can change Members to Wwners from there before turning Box.com on. But once the folder is set up, it's best to make changes from in Box.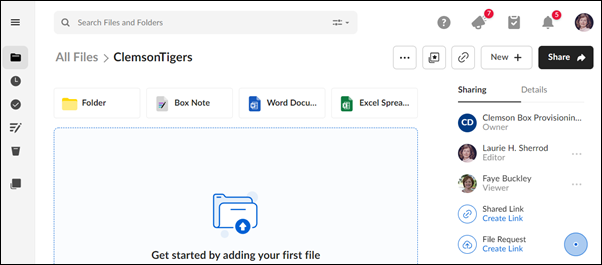 As more members are added in the Central workgroup, they will automatically be added to the Box folder.
If you have more questions, email ITHELP@clemson.edu or call 864-656-3494.