Installing the CCIT Configuration and Setup will inventory your computers hardware and software to allow for faster and more convenient installation of Clemson licensed software. 
Once you have installed Software Center, you will need to navigate to 'Software Center' by clicking on the Windows 'Start' orb, then click 'All Programs', then click 'CCIT Software Center'.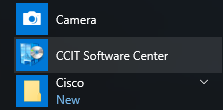 If this is your first time clicking Software Center, it will start the initialization screen,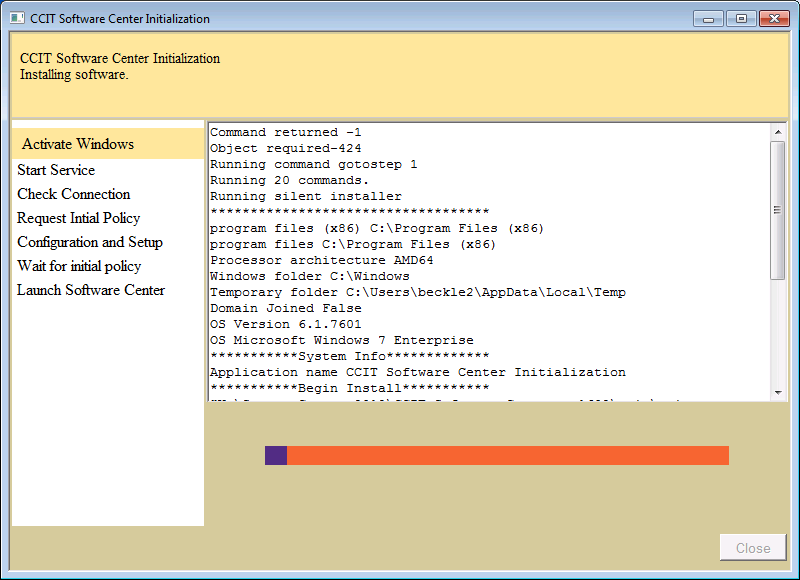 Once you click 'Yes', the application will run and you will need to login with your Clemson credentials.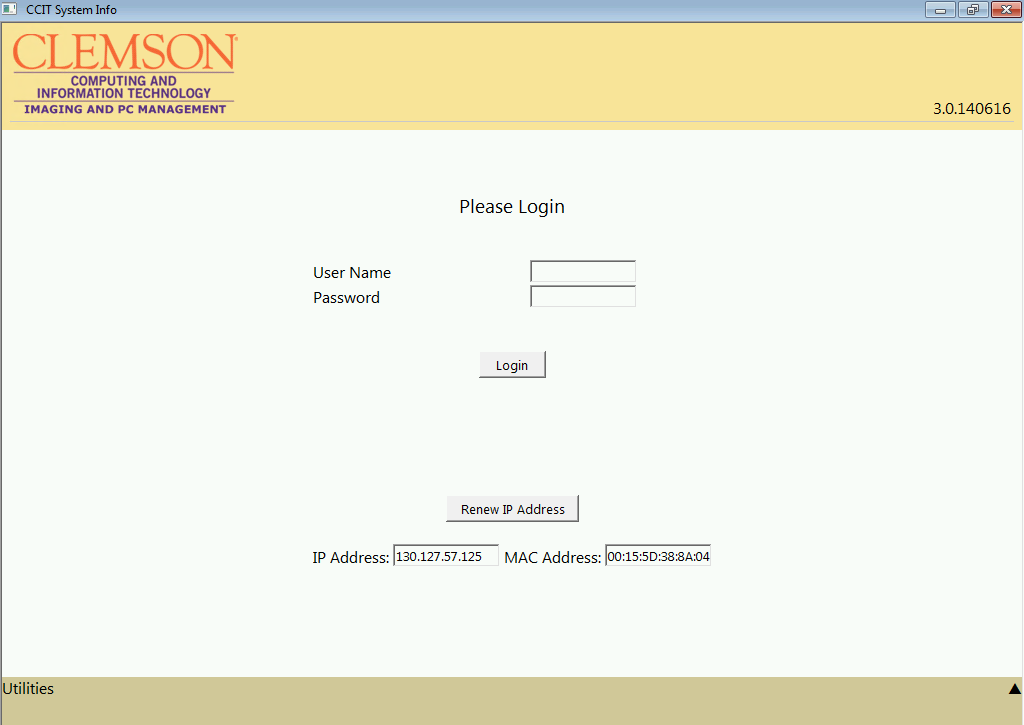 The next screen will ask you to check two boxes that are asking you to agree CCIT's terms of service and also that you will not hold CCIT responsible for any potential data loss. If you wish to continue, you will need to check both boxes and then click 'Next'. 
 The next screen will ask you to set up a local user account name and password to login to your computer. This will permanently change any previously configured account that you are currently logged into the computer with. You will also need to remember this password for any administrative changes you make to your computer in the future.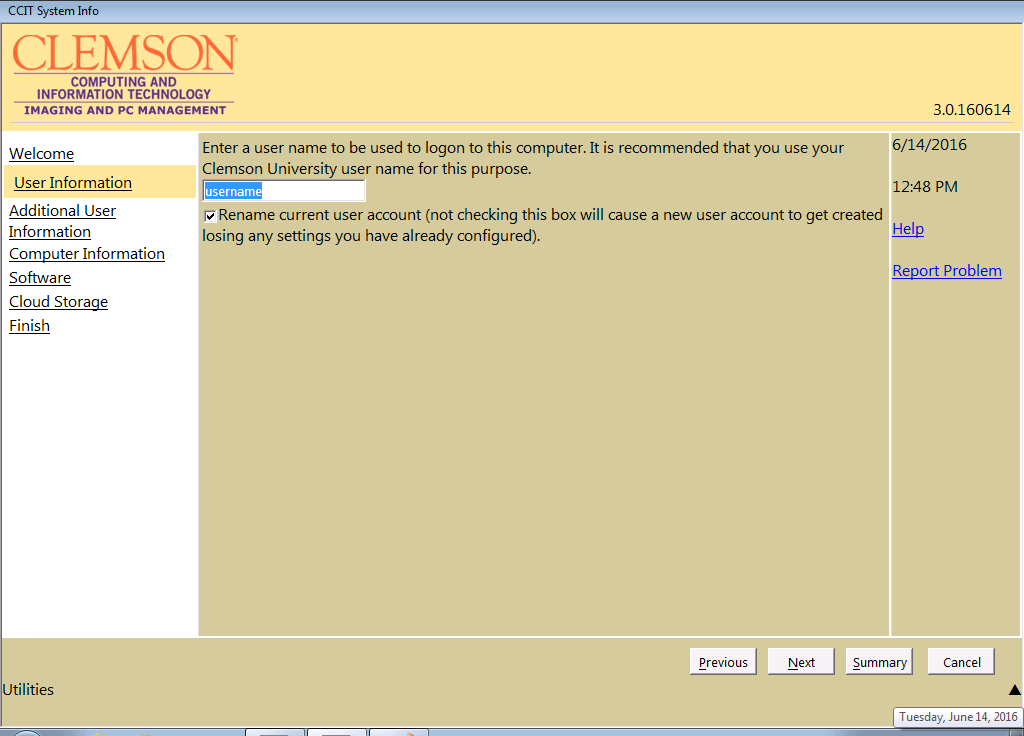 On the next page, you will need to create a backdoor administrator account. This is important if your laptop becomes compromised in any way by a virus or corrupt software. The backdoor account will give you access to retrieve your files without losing them. It is very important to remember this password as well.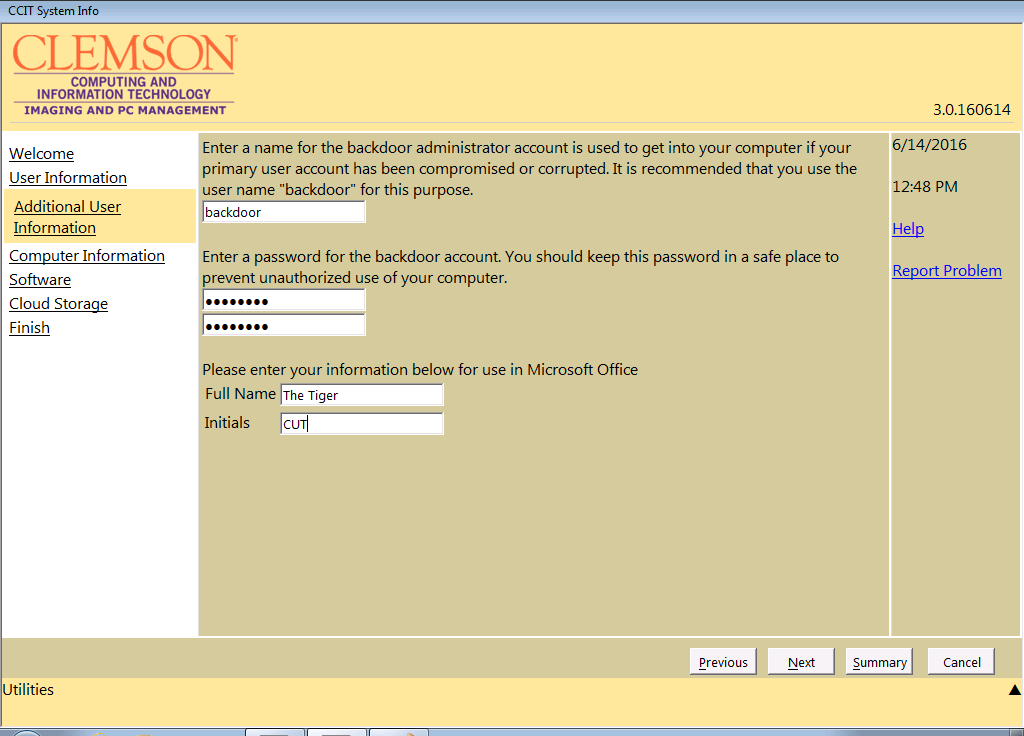 Once you click 'Next', it will take you to the 'Computer Information'  screen. This part of the application will rename your laptop's computer name. We recommend naming it your user name followed by '-LT', for laptop. E.g. 'user-LT'. Once you have completed this, click 'Next'.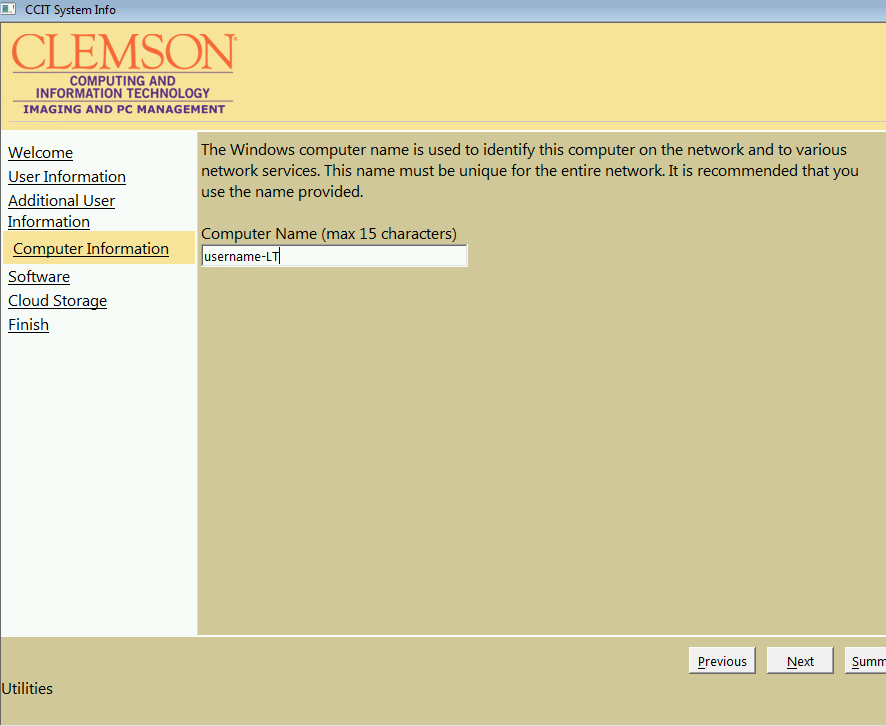 On the next screen to you will have the option to install additional software. Check on the box next to any piece of additional software you would like and then click 'Next'.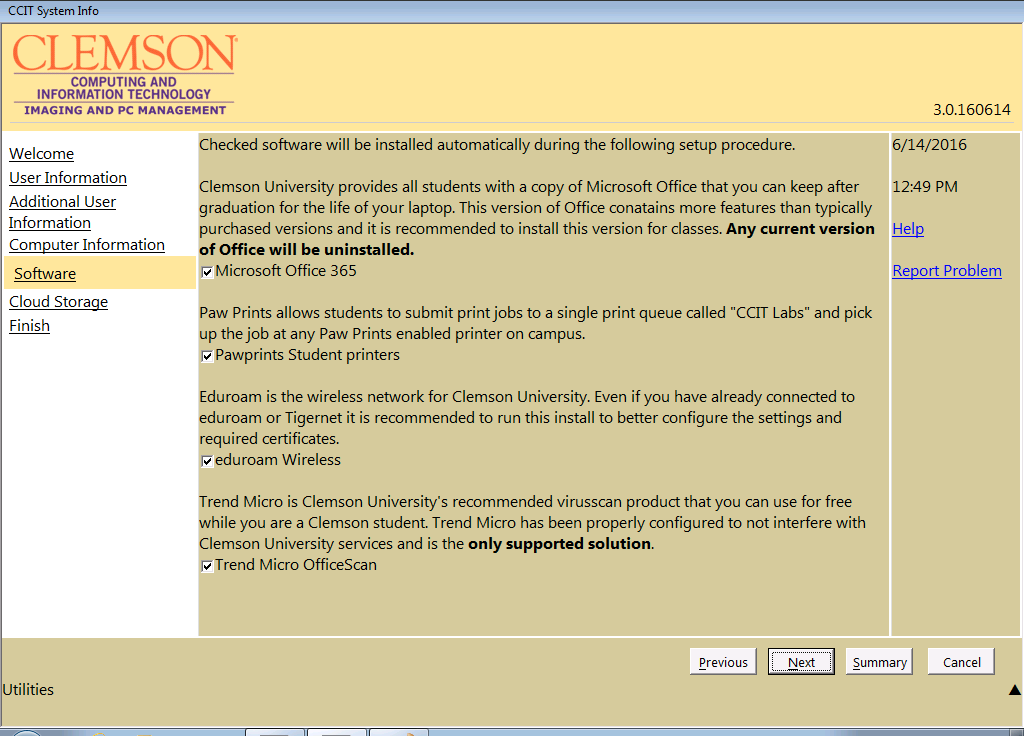 The next screen will give you the option to also install the Google Drive application. If you wish to also install this, check the box and then click 'Next'.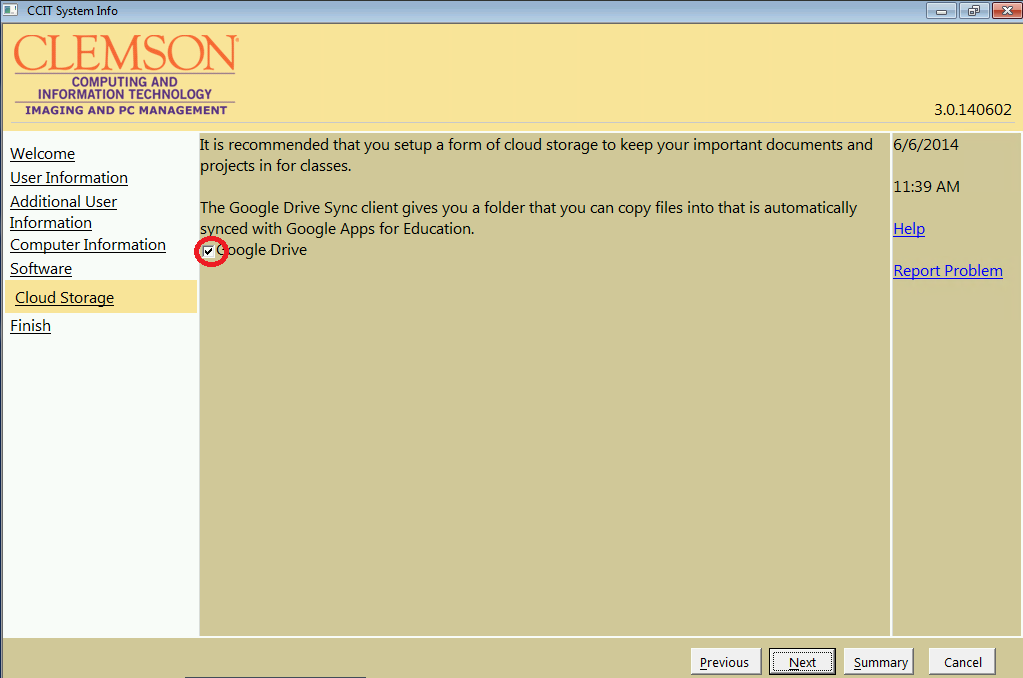 The next screen is a complete overview of the choices you have selected throughout the configuration and setup. Please review all choices on this screen and then click 'Finish'.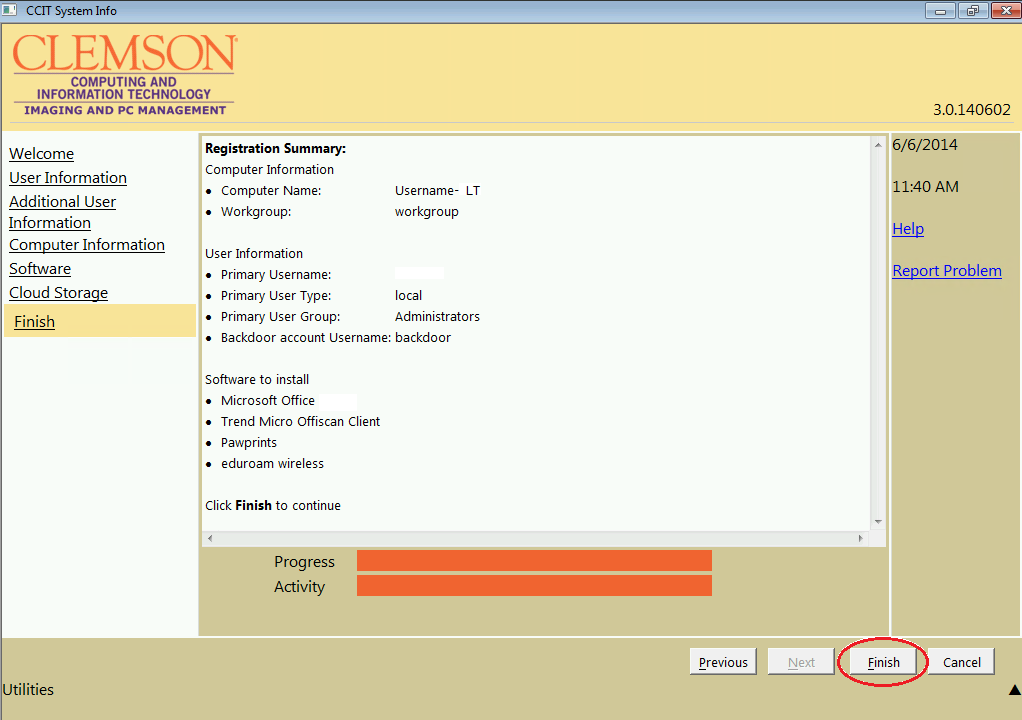 The CCIT Configuration and Setup will then finish and start to make the necessary changes. This window will close automatically.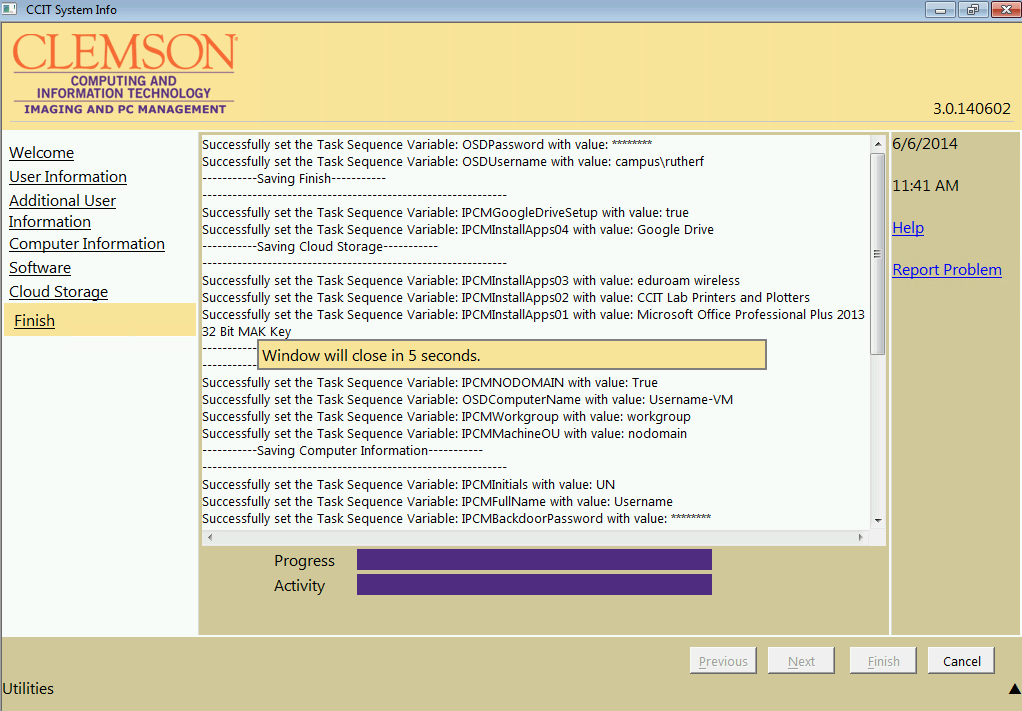 After the previous screen disappears, a smaller window will appear on your desktop. After that window closes your computer will restart. When the computer restarts, a similar small window will appear while it installs the selected software. Depending on the software you selected, this may take several minutes. Please be patient.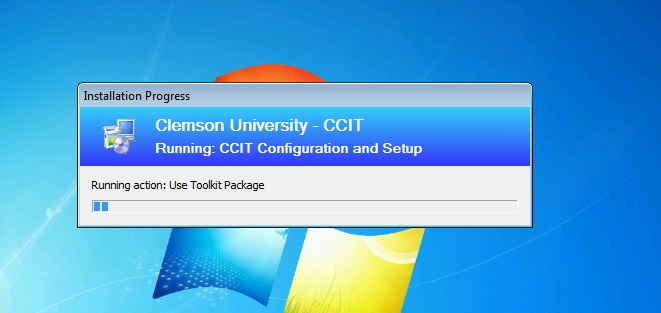 To learn how to use Software Center fully, please see knowledge base article HOW TO: Use Software Center .
If you have any questions or concerns regarding this CCIT Knowledge Base Article, please send an email to 'ithelp@clemson.edu' with the article title or number in the subject line.