This guide is for the installation of SPSS Statistics for students and employees, using the network license. Prior to reading this guide, please try downloading and installing via download.clemson.edu, as the installer on this website should already do most of the steps below for you. In the event that this does not work or you are using a base installer, continue.

Download and launch the SPSS Installation file

1. Click Next

 

2. Accept and click Next

3. Click Next

4. Accept and click Next

5. Accept and click Next

6. Click Next

7. Click Install

8. Click Finish

9. Click License Product

10. Click Next
11. Choose "Concurrent user license" and click "Next"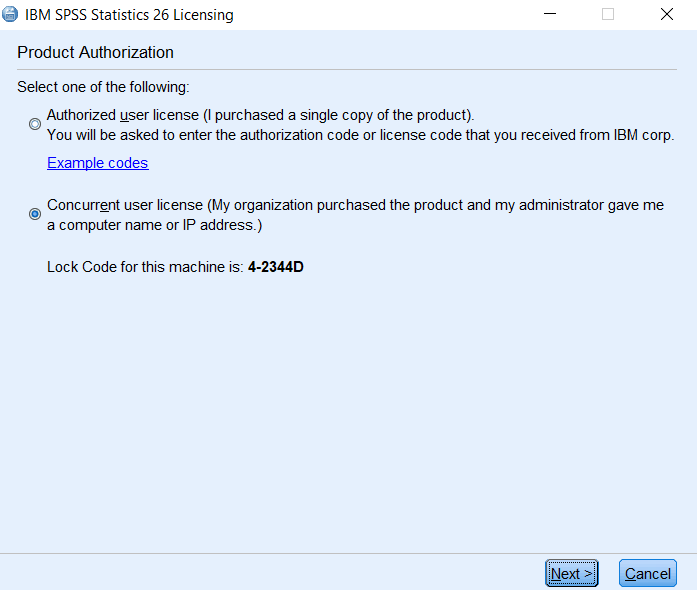 12. Type "license5.clemson.edu" and click "Next"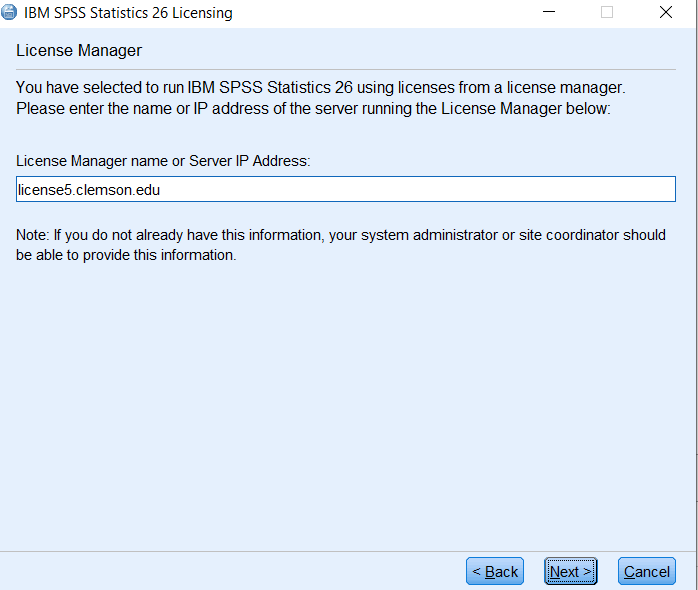 13. Click "Finish"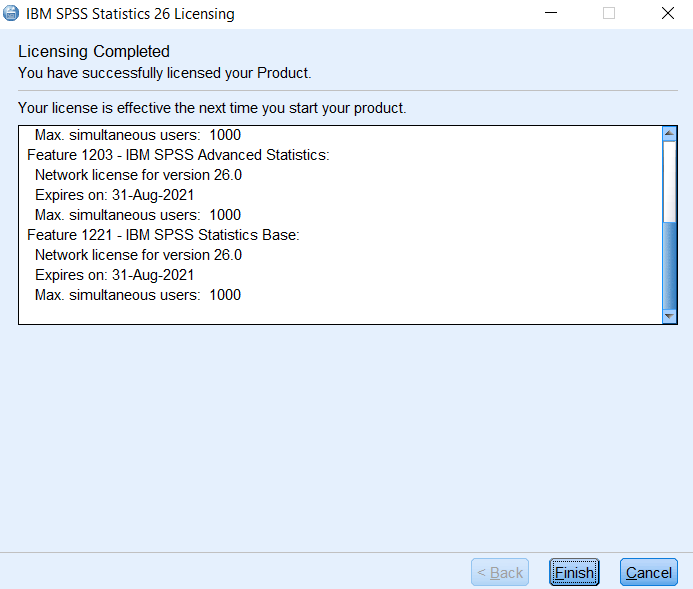 14. Open SPSS to test that you can use it. You should now be able to use the software