Forwarding your Outlook/Exchange Email to a Clemson Google Mail Account
Estimated Reading Time: 1 Minutes
NOT RECOMMENDED
If you would like to have your Clemson Outlook/Exchange emails forwarded to your Clemson Google Mail account, you must first open your Outlook in Office 365. To do that go to http://outlook.office365.com. You will need to sign in with your Clemson credentials.

Now click on the Gear in the upper right hand corner. Then click on Mail.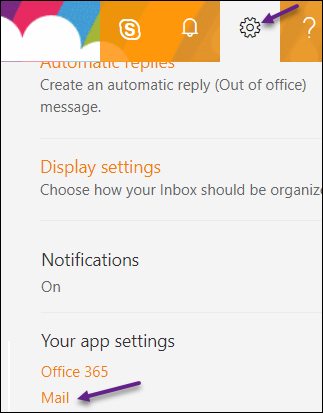 Now from the options on the left hand side of the screen, scroll down until you get to Mail, Accounts, Forwarding.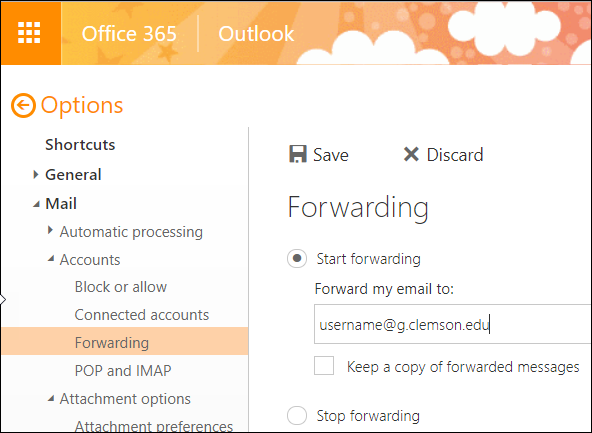 Click on the bubble "Start forwarding" and place your Clemson Google Mail address in the box under "Forward my email to:" and click Save.
Approximately 15 minutes later the forwarding should begin and your mail will start going to your Google Mail. (Note: you can do this for any one gmail account. It does not have to be your Clemson Google Mail.)