Article ID: 569 | Last Updated: Thu, Dec 21, 2017 at 8:34 AM
Students who are currently housed in one of our on campus residence halls will have access to this feature.
Note: If the student is away for the summer or are do not currently have a residence hall listed on their account, they WILL NOT have access to this service (i.e. over summer break when they are no longer in their previous dorm and are not yet checked in to their new dorm for the Fall)
This service can work from anywhere (and does not require VPN) as long as the student does have a residence hall listed on their account.
You can access this service by going to www.hbogo.com
Once you are on the HBO GO website, you will need to click "sign In" in the upper right hand corner.
Once you have selected Sign In, it will ask for your provider. You should look for the drop down list that says "All Providers"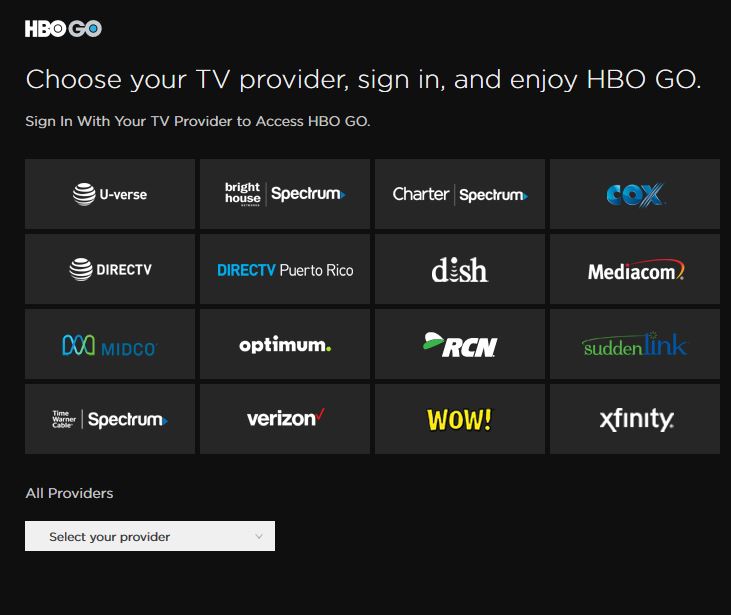 You will then need to select the provider that says "Clemson University"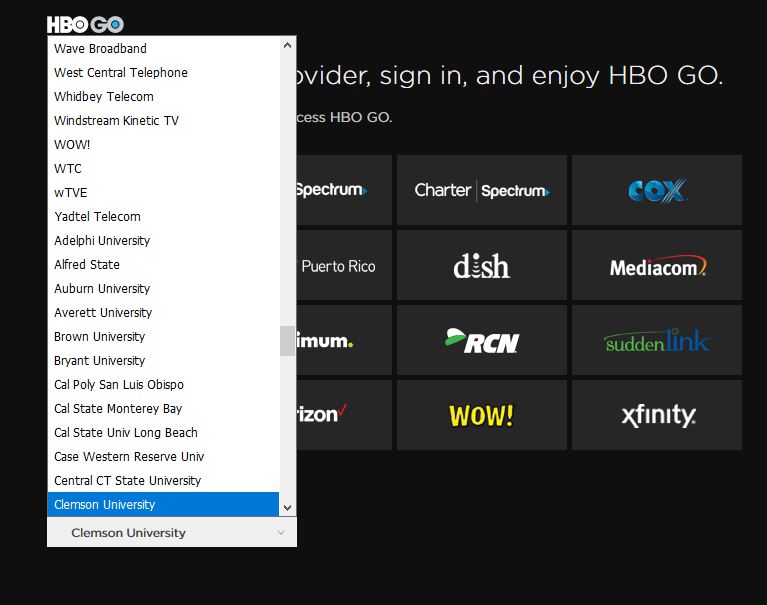 Once you have selected Clemson University, it should display a regular Clemson login where you will enter your Clemson credentials.
Once you have entered your credentials, you should be ready to begin watching your favorite HBO shows.