Manually Connecting to your Home Directory (U: Drive) – Windows Command Line
Article ID: 347 | Last Updated: Wed, Feb 20, 2019 at 3:57 PM
Manually Connecting to your Home Directory – Windows Command Line
Note:  Off campus users will need to connect to the Clemson VPN service before following instructions.
Note:  Command line instructions work the same across 7, 8.1 and 10.  Instructions utilize screenshots from Windows 7.
Open a Command Prompt window by pressing the "Windows Key" + "R" to bring up the Run Command window then type in "cmd" then click the "Okay" button.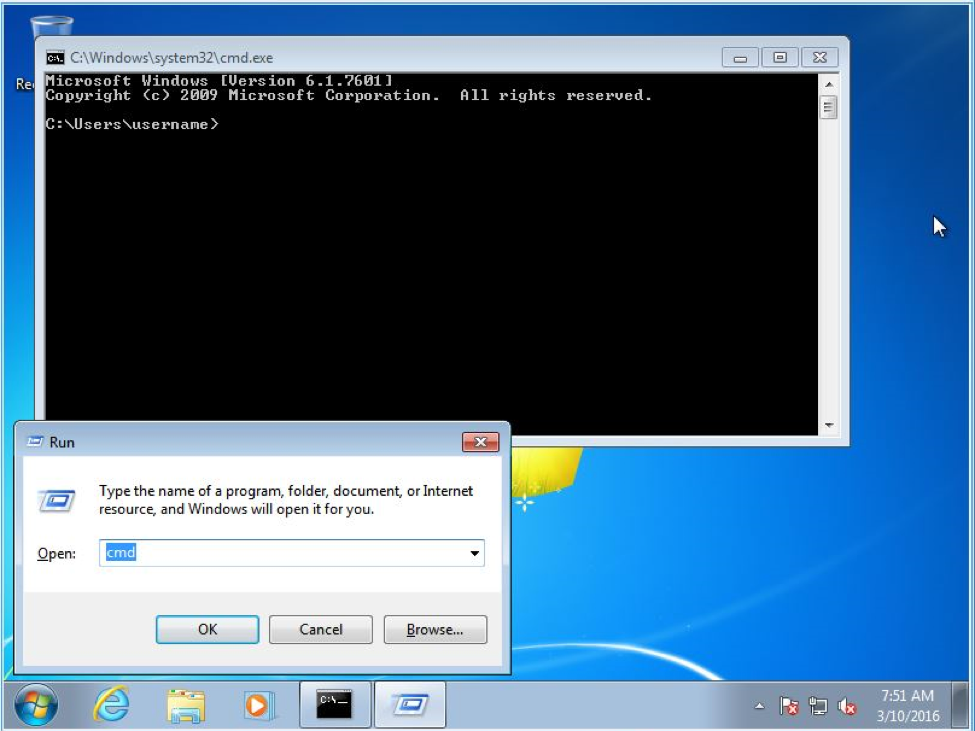 At the Command Prompt, type the full command line:
net use u: \\home.clemson.edu\[USERNAME]
                  Where [USERNAME] is your university username.  Press the Enter key
.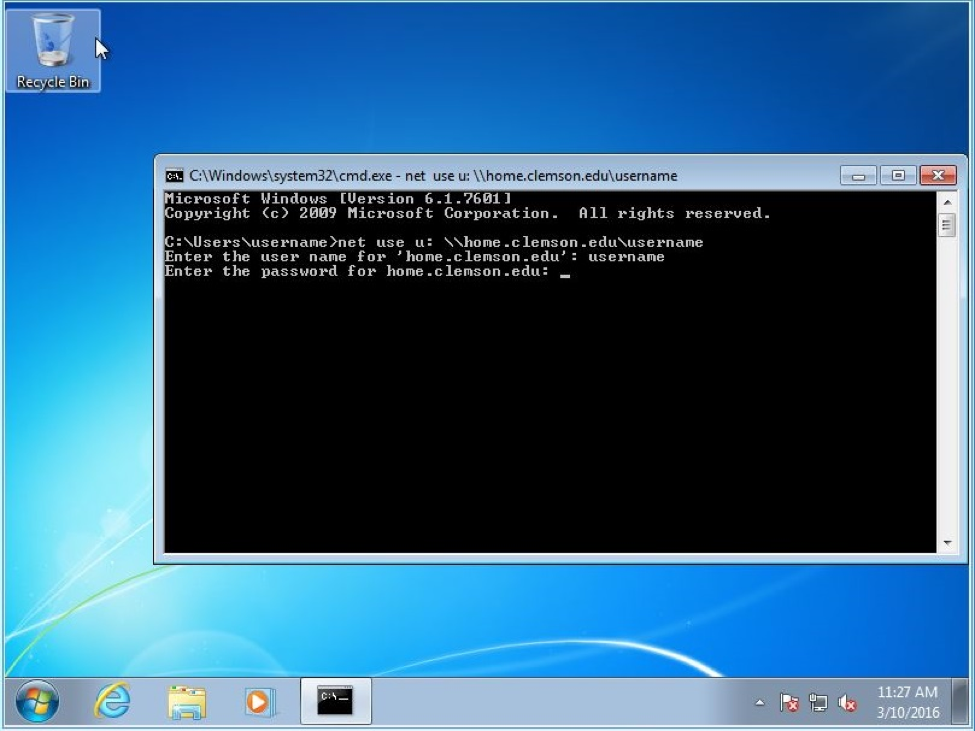 Enter your username and password when prompted. If successful, you will be notified that the command completed successfully.
Verify in the Windows File Explorer that the drive mounted by clicking on "Windows File Explorer" button on the taskbar.