Paint 3D Transparent Pictures
Article ID: 2696 | Last Updated: Tue, Sep 27, 2022 at 1:23 PM
Using Paint 3D which comes installed on Windows 10 computers, you can make the background on a picture transparent.
1. Open Paint 3D and open a picture.
2. Select Magic Select and draw a box around the item you want to be transparent. Click Next.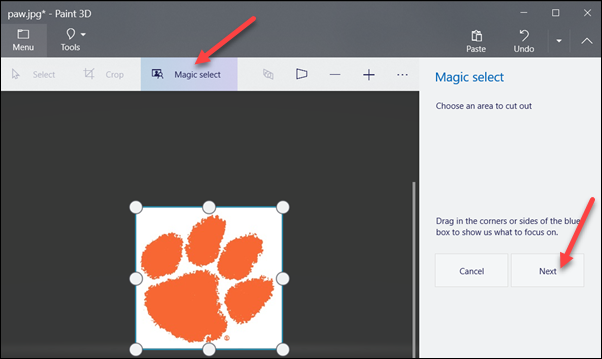 3. If the selected part is missing parts, click Add and draw a line on what you want to add.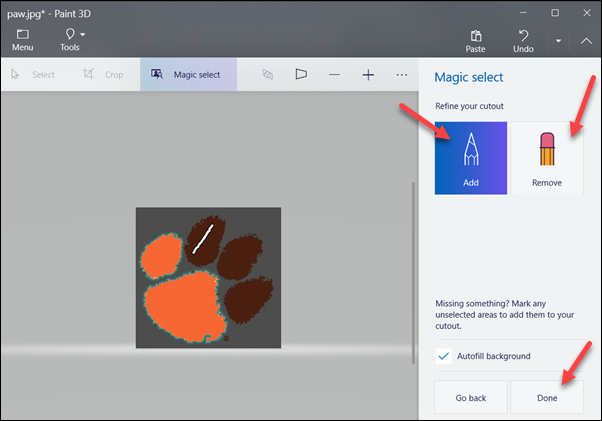 5. If the selected part has extras parts  you do not want, click on Remove and draw a line on what you want to remove.
6. Once you are finished, click on Autofill background and Done.
6. Copy the selected item.
7. Paste it into any other app (such as PowerPoint, Outlook, Word, etc.).  Notice there is no white background - you can drag it around with transparency.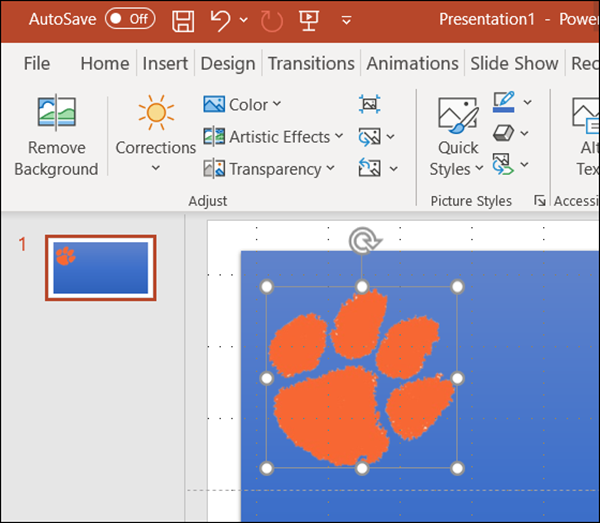 8. Or to save just the selected part in Paint 3D, click on New.  Then in the white background of the new file, paste the picture. Resize it to fit the background. Save as PNG with Transparency turned on.