How to Use Software Center
Article ID: 235 | Last Updated: Wed, Nov 6, 2019 at 2:41 PM
Software Center is designed to make it quicker and easier for you to gain access to software you need. Once you have installed Software Center, and either run the "CCIT Configuration and Setup" or wait for the currently installed software to be detected, you can open Software Center and view software that is available for you to download. We recommend waiting until a professor asks you to install software before installing. It is highly recommended that you have an Ethernet connection when downloading large applications.

For help with installing Software Center, see article 855.
1. The first screen "Applications", will display a list of software that is available for you to install. You may click on any item to install that program.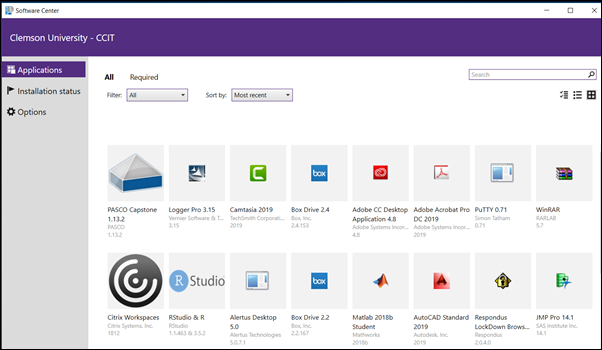 2. When you click on an item, you will see a screen like this. Click on Install to begin downloading it. Software Center will continue to install it until it is complete.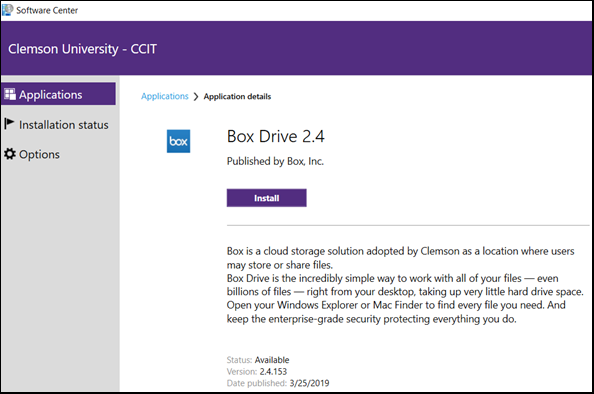 3. You will see information under the description about what percentage is complete.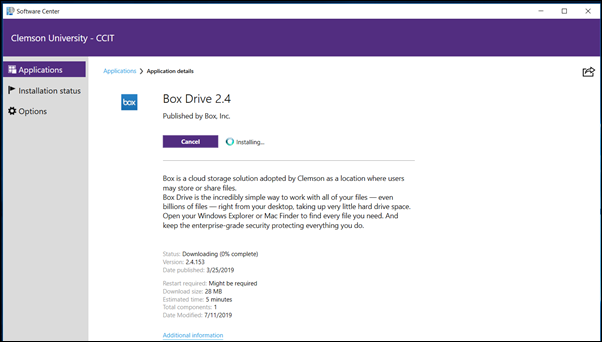 4. On the "Installation Status" tab, you will see any software that you have selected to install and it's current status. If an installation has failed, you will have the option to try and install the software again after you have clicked on the application. Note that some large applications may take a long time to complete.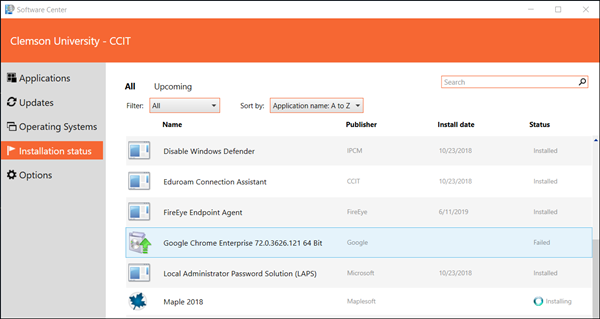 If you have any questions or concerns regarding this CCIT Knowledge Base Article, please send an email to  ithelp@clemson.edu   with the article title or number in the subject line or call 864-656-3494.