HOW TO: Download and Install Software Center
Article ID: 225 | Last Updated: Wed, Aug 5, 2015 at 2:55 PM
Instructions for Installing Software Center:
 Open your web browser and navigate to 'download.clemson.edu'. On that page will be a link to the 'CCIT Software Center installer for Windows'.

 Click 'Run' on the pop up. This screen may vary between browsers. 

 Click 'Yes' when it asks if you would like to allow this software to make changes to your computer.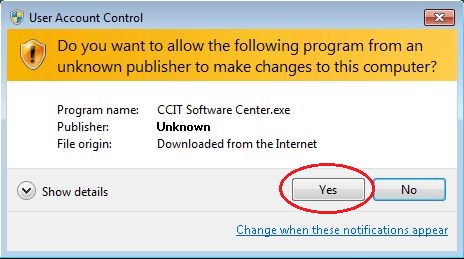 Once the application installer launches, click the 'Install' button.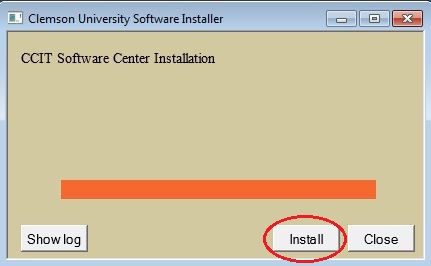 It will then prompt you to accept the CCIT Software Center Terms and Conditions. Clicking 'Yes' will allow Software Center to install on your machine. Software Center will ONLY inventory and collect hardware configuration information, and currently installed software. It uses this information to display uninstalled software that could be installed on your machine.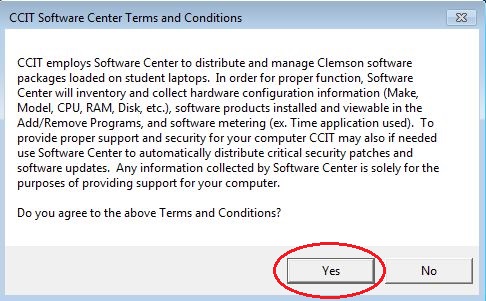 Once the System Center software has been installed, you can find the program by clicking the 'Start' orb, 'All Programs', then navigate to the 'Microsoft System Center 2012 R2 folder'. Software Center will be located in the 'Configuration Manager' folder.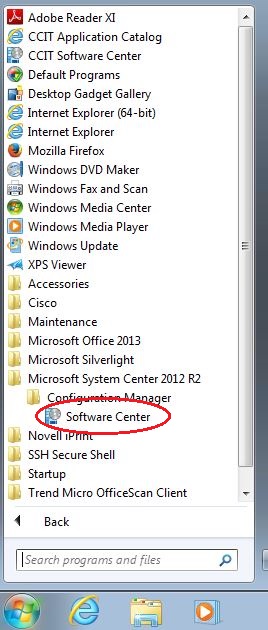 Once you open Software Center, the only option you may have will be the 'CCIT Configuration and Setup' application under the 'Available Software' tab. This is because System Center has not yet had time to run an inventory on currently installed programs. You can wait up to fifteen minutes for software to show up, or you can install the 'CCIT Configuration and Setup'. Installing this application will make a few changes to your computer and a Knowledge Base article for this setup can be found here: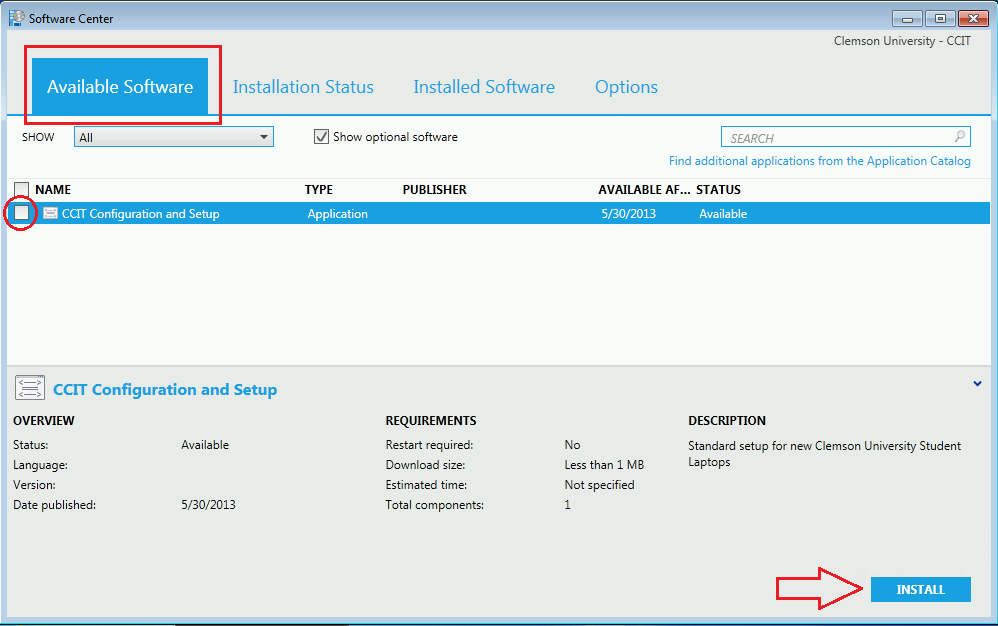 Once you have installed 'CCIT Configuration and Setup', or you have waited enough time for System Center to inventory your currently installed software, it will then display a list of currently available software to you. You may select multiple boxes at a time for installation, but this action cannot be stopped until the software has been completely installed.

 

*It is highly recommended that you have an ethernet connection when downloading these applications.*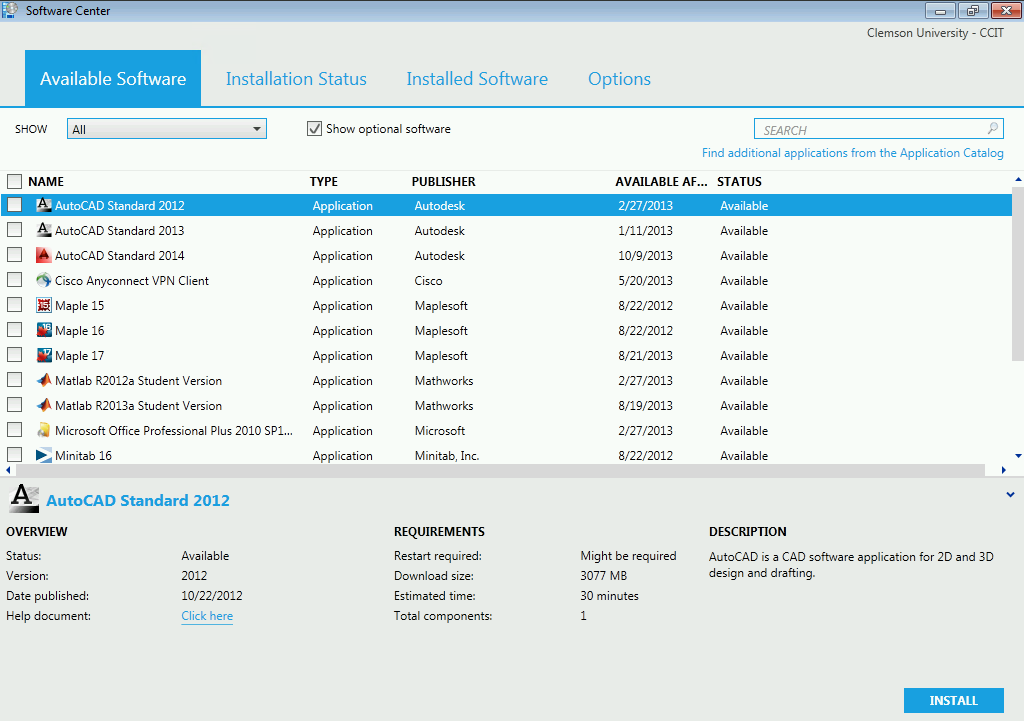 If you have any questions or concerns regarding this CCIT Knowledge Base Article, please send an email to 'ithelp@clemson.edu' with the article title or number in the subject line.