PaperCut Printer Release Print Jobs
Article ID: 2227 | Last Updated: Wed, May 26, 2021 at 3:18 PM
If you send a print job to a PaperCut printer the last step will be to go to the printer, swipe your ID badge, and release the print job.  Note that you may select one or more print jobs at a time.
The printer will have the Log in screen on it. Note that under the printer there is a small black box that is a scanner. Swipe your ID badge on the black box to sign in with your Clemson user name and password. Or you can type them in on the Log in screen.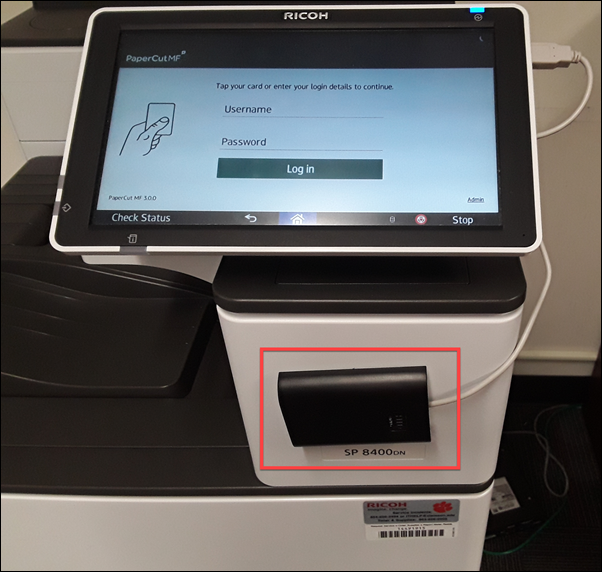 Tap on Print Release.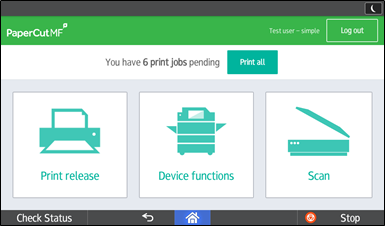 You will see a list of jobs you have submitted. Tap on the square beside the one(s)  you want to print to select them. Then tap on the green Print button in the lower right corner of the screen.  Your printing should begin soon. When you are finished, click on Log out in the upper right corner of the screen.
If you have more questions, email ITHELP@clemson.edu or call 864-656-3494.