PaperCut Design Center Plotter Setup - Mac OS
Article ID: 2220 | Last Updated: Wed, May 26, 2021 at 2:22 PM
PAPERCUT DESIGN CENTER PLOTTER SETUP - MAC OS
*** CLICK HERE TO INSTALL HP PRINTER DRIVERS FIRST!!! ***


Click on the Apple in the top left corner of the screen and select System Preferences.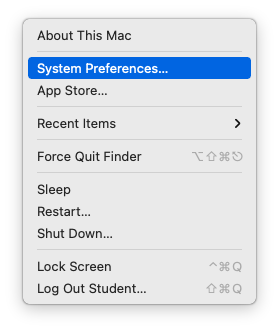 Then click on Printers & Scanners.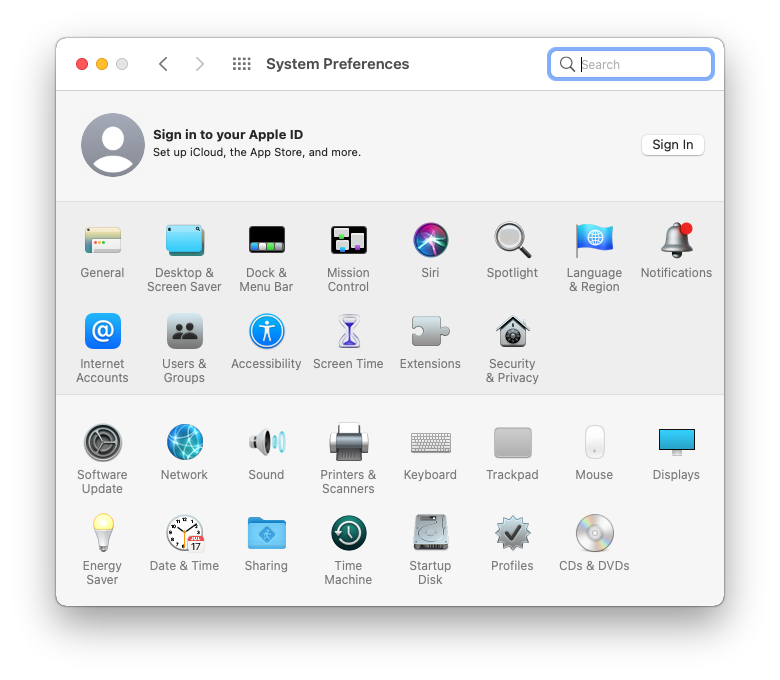 Click the + button in the bottom left corner to add a printer.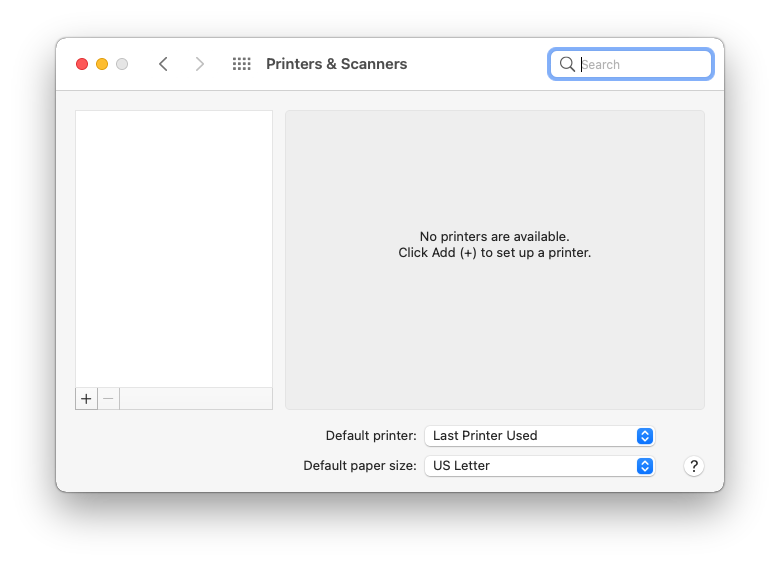 Select employeeprinting or studentprinting.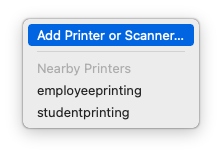 Select designcenter-plotting-hpt2530 from the list. Then click on Secure AirPrint .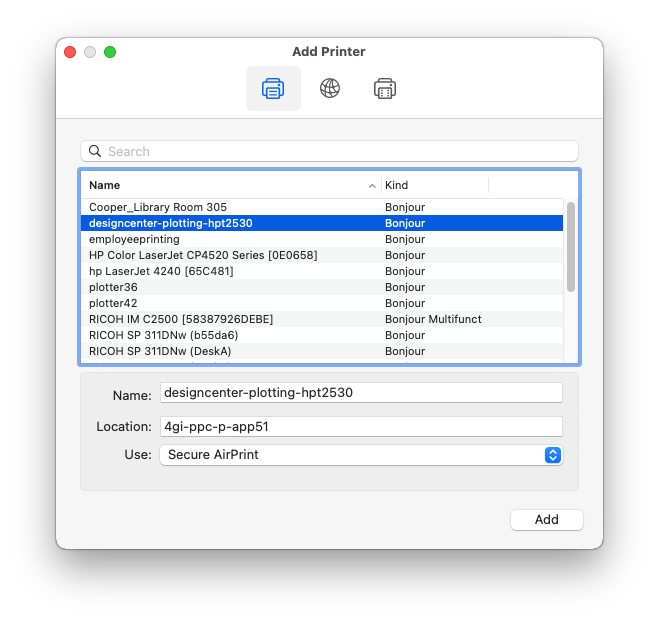 Change the setting to Select Software.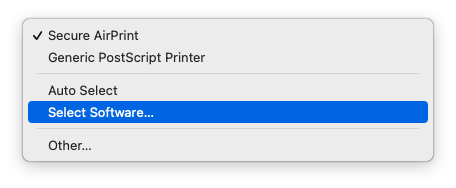 Search for HP Designjet T2500 – PostScript. Select that print driver and then click OK.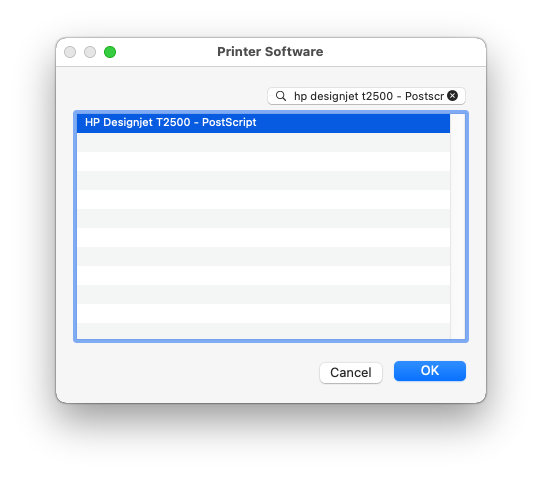 At the "Add Printer" window, verify the Name, location and printer driver selections and then click Add.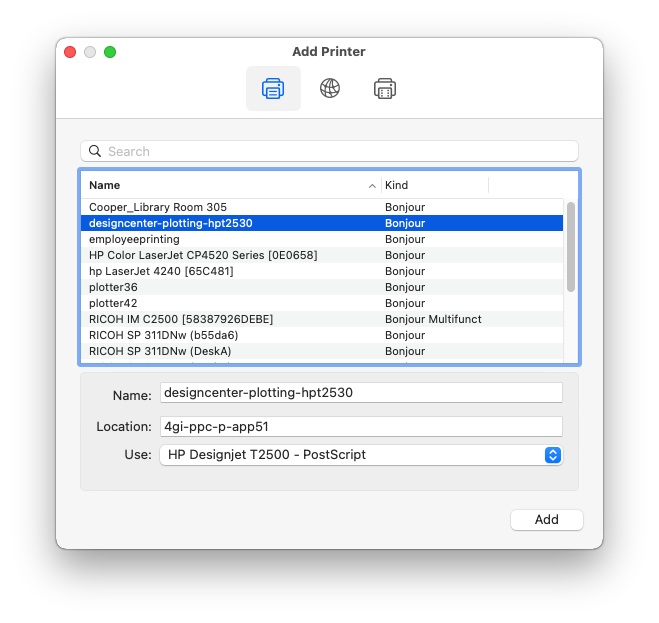 Now you should see the choice in your Printers & Scanners.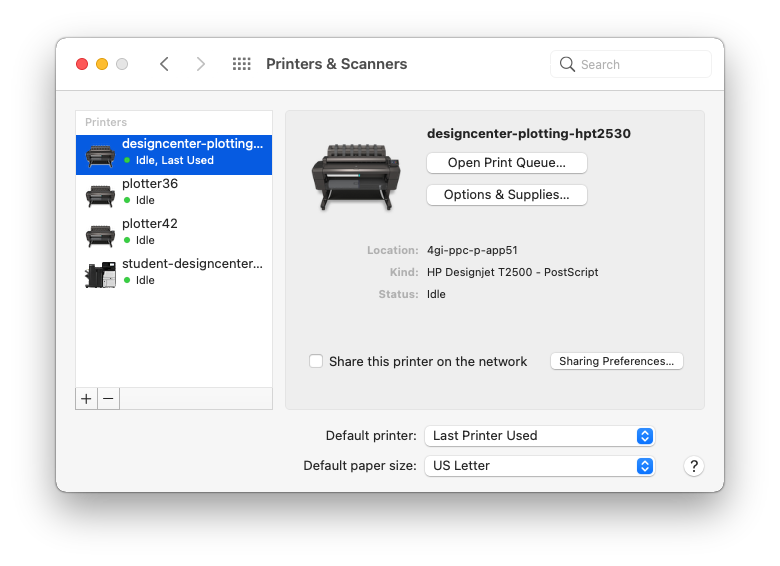 The Design Center Plotter should now be installed correctly. 
If you experience any issues, please contact CCIT Support Center at 864-656-3494, ithelp@clemson.edu or https://support.clemson.edu