Eduroam will not connect after forgetting the network (Windows)
Estimated Reading Time: 1 Minutes
If you have recently changed your Clemson password and eduroam will no longer connect from your Windows PC (or are a new user and accidentally entered the wrong information) and it is not prompting you to authenticate with a new password you may need to delete the saved password. The best way is to FORGET the password. See article 623 for instructions on how to do that. If that does not work, you can use Regedit on a Windows computer to remove the old information before proceeding to enter the new information.
WARNING Editing Windows registry is dangerous. If you are not comfortable please contact your system administrator or the CCIT Support Center for assistance.
1. Use the search tool in the taskbar to search for Regedit. Then click on Registry Editor.
3. Click on the > beside HKEY_CURRENT_USER to see the options under it. They are in alphabetic order.
4. Click on the > beside Software to see the options under it.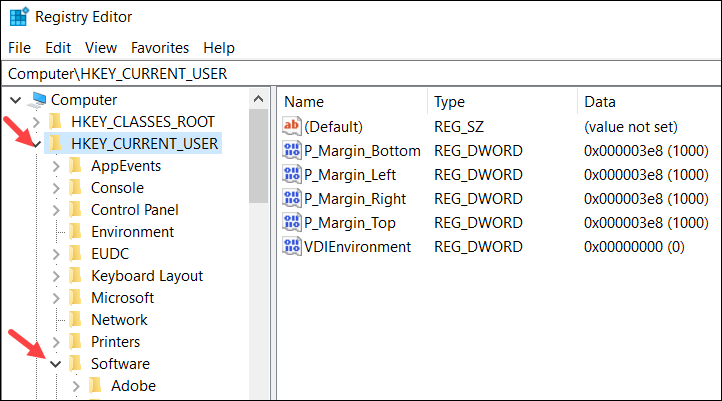 5. Click on the > beside Microsoft to see the options under it.
6. Click on the > beside Wlansvc, UserData, and Profiles to see the options under Profiles. You are now interested in the keys (folders or files) under Profiles as shown in the red box below. Note that your options may look different from this example.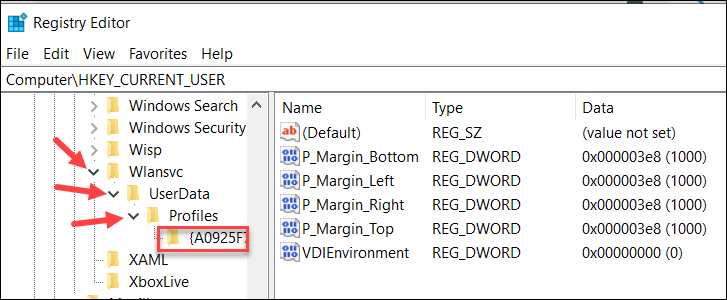 7. Right Click and Delete all Keys under Profiles.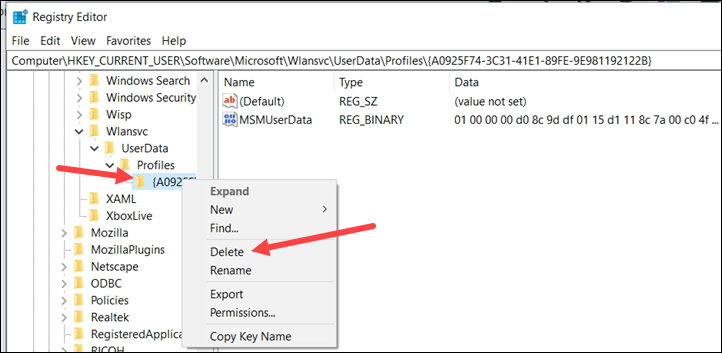 8. It will now ask for your username and password next time you connect to eduroam.
For more questions, email ITHELP@clemson.edu or call 864-656-3494.