WebEx Teams For Mobile Device
Article ID: 1310 | Last Updated: Wed, Mar 29, 2023 at 10:36 AM
Cisco WebEx Teams For Mobile Device
Download the Cisco WebEx Teams app from the IOS App Store or Google Play Store. Once downloaded click open.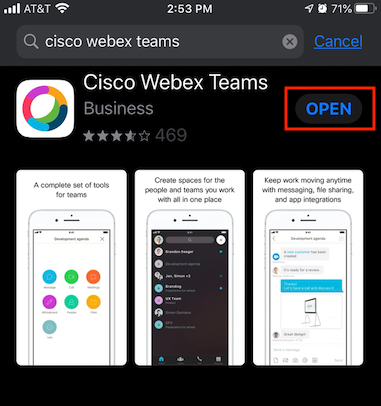 Once opened click the Start button.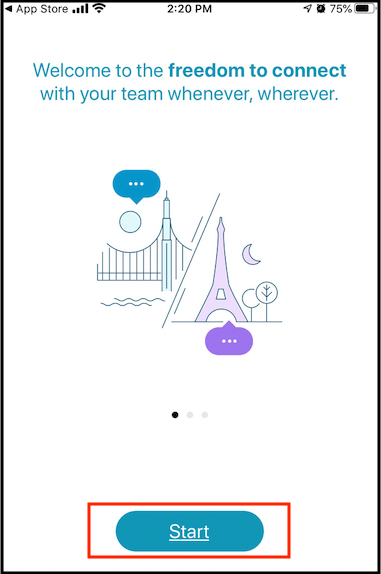 Type your Clemson University Email Address. Then click Next.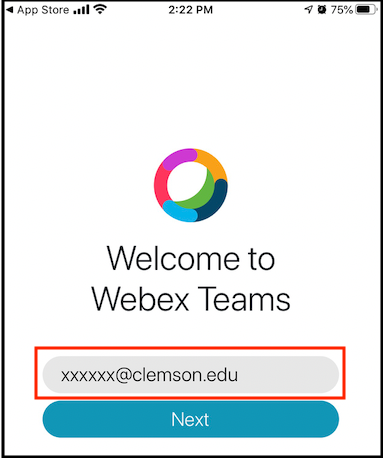 Log in with your Clemson University credentials.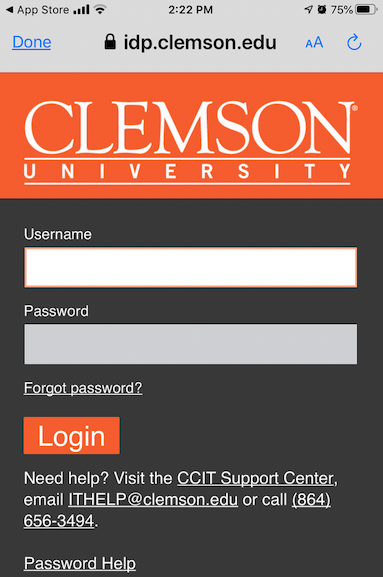 To make a call using Cisco WebEx Teams click the Call button.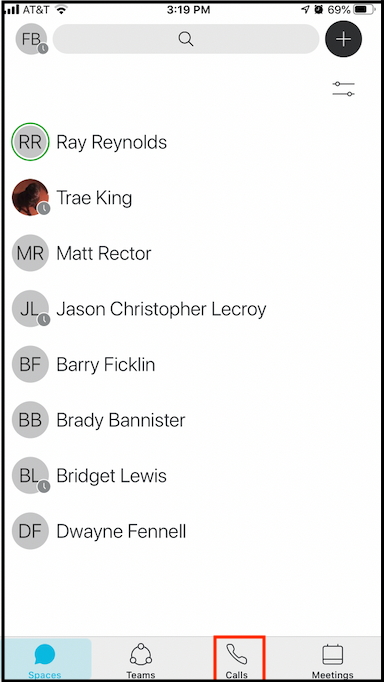 Next, you need to click the dots on the top right-hand side to make a call.